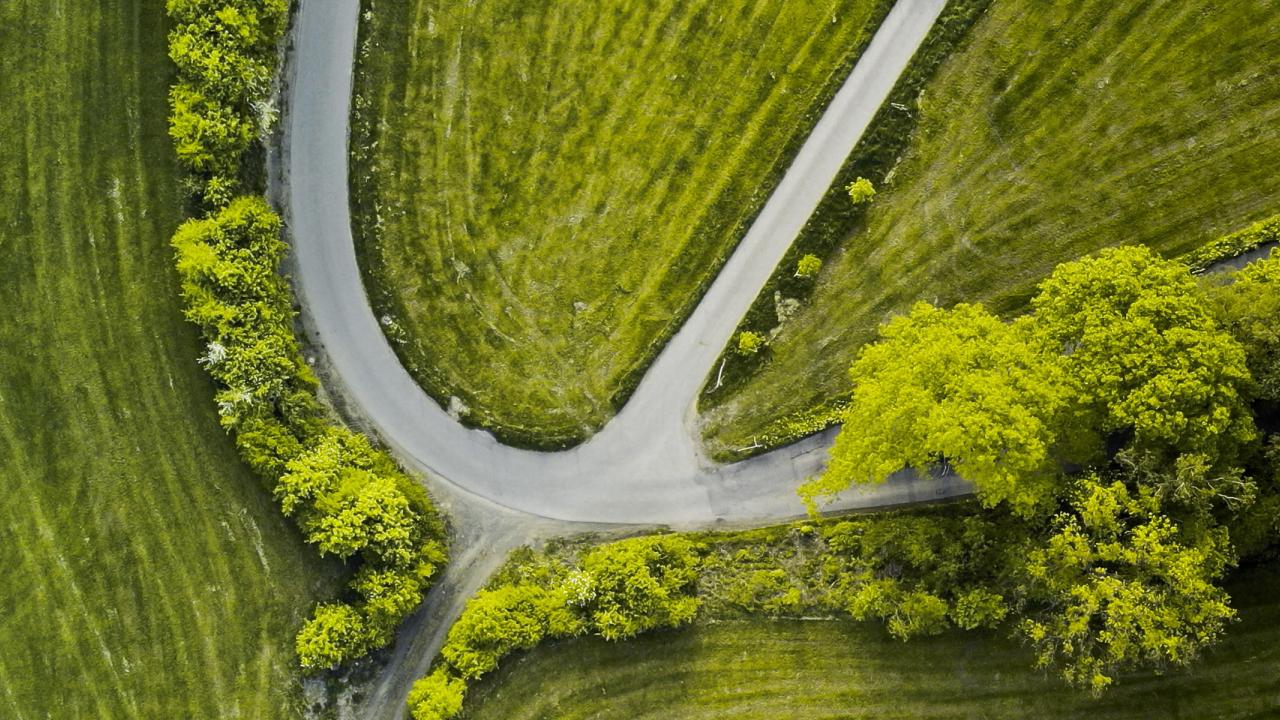 A message from Peggy Dulany, our Founder and Chair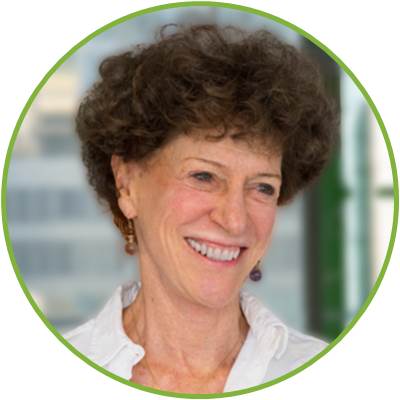 Over the past few years, I – and Synergos as an organization – have become clearer about what kind of leadership is needed to help the world become more peaceful, equitable, and sustainable. As we have reflected on our history, the things we've learned through our work, and our organizational structure itself, we have enhanced the ways in which we bring people together and further developed our methods of strengthening bridging leaders. This is the core of what Synergos offers to the world to solve complex problems in sustainable and scalable ways.
The COVID-19 crisis has not only revealed the enormous consequences of the gaps that exist between local communities and the organizations that serve them and the individuals and organizations that control policies and resources. It has also raised much wider awareness of the need to bridge them: most immediately to provide relief and services to those who have always been left out and also to change the way we humans live if we are to survive as a species. The metaphor that comes to mind is that of a hurricane sweeping across the world landscape, destroying so much in its path that the resulting barrenness makes inescapably clear what is missing, as well as what is needed to regenerate the soil that is needed for us to thrive.
A message from Henri van Eeghen, our CEO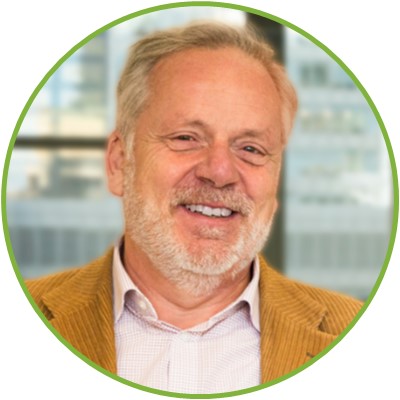 We are pleased to share this update on our progress over the last eighteen months, between January 2019 and June 2020. Since I joined Synergos at the end of 2018, I have had the privilege of collaborating with extraordinary leaders and organizations across geographies and sectors.
At Synergos, we are fortunate to serve them and support their work through our bridging leadership approach to building trust, particularly through the use of inner work in organizations and partnerships; our far-reaching global networks; and our ability to convene strong multisector partnerships across issues and places.

Overview
Synergos was founded in 1986, on the principle that inclusive partnerships are the only way to dismantle systemic problems that perpetuate inequity, poverty, and environmental decay. For nearly thirty-five years, together with partners in more than 30 countries, we have been transforming how people across sectors and levels of society develop genuine understanding, create shared vision, and collaborate to release more and better solutions to deeply rooted challenges.
Over time, we've confirmed that leaders with strong empathy skills 'bridge' across divides - turning diversity into an asset for generating innovative solutions. Leaders who can reflect deeply, think systemically, and collaborate generously have proven essential to building the trust that characterizes high-impact partnerships. We call them Bridging Leaders and have found our purpose in learning from them, supporting them, and training more of them.
Today, our work centers on these activities. On advancing bridging leadership to build the trust and collective action necessary to solve complex issues around the world. This is our mission.
The Synergos approach: Bridging leadership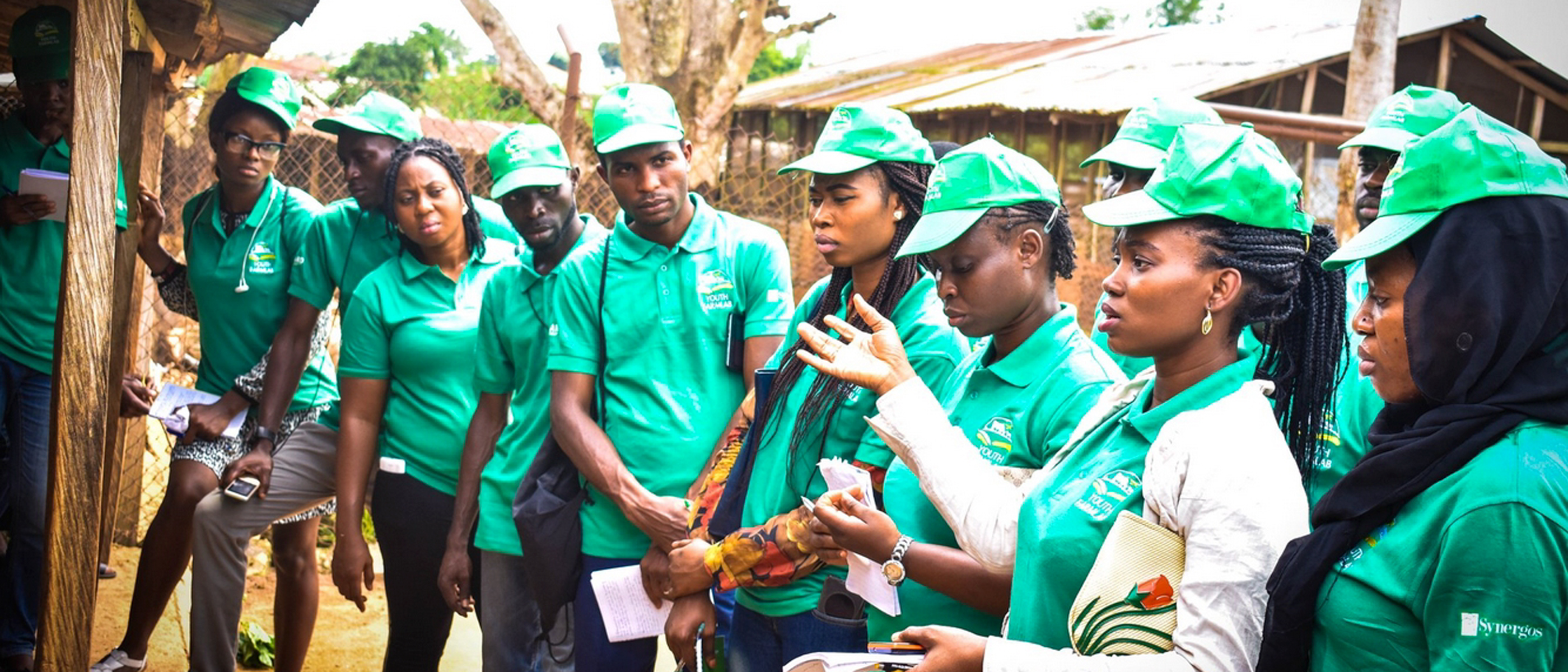 Trust is the essential ingredient for building coalitions that address the challenges we face on a system level. And at its core, bridging leadership entails the ability to build trust.
Bridging leadership represents an important paradigm shift away from hierarchy, control, and fear toward shared responsibility, openness, and cooperation. A movement from a world in which power is monopolized to a harmonized society in which power is diffused, thus enabling more effective interventions, genuine inclusiveness, and lasting change.
Since our inception, Synergos has been forming peer-learning networks to develop and connect current and emergent leaders globally. These include the Synergos Senior Fellows, the Global Philanthropists Circle, the Arab World Social Innovators and Pioneers, and the LINC Fellows. Relationships among and across the members and alumni of these networks and our team create an essential breadth and depth of trust, enabling the Synergos community to extend across all sectors and many parts of the world.
Through building trust, we continually enhance our relationships and offer individuals, coalitions, and organizations unique support and capacity building that enables them to become adept bridging leaders. The skills that underpin this include:
Inner Work: Inner work is the work we do to remove the internal barriers that prevent us from realizing our full potential and purpose in collaborations. It is an ongoing practice that increases self-awareness and develops skills that foster true collaboration across divides: emotional agility, humility, respecting others' perspectives, and understanding their views, even when we may not agree.
Systems thinking: Systems thinking is analyzing and redefining social problems with a systems view that extends across sectors and examines root causes. Understanding what makes the system function and evolve most effectively; how each entity within the system, in its unique way, is making that happen; and building trust among stakeholders that don't normally work together.
Collaboration: Facilitation and convening skills that bring key stakeholders together to leverage collective resources and take action to address complex problems. Building sustainable relationships that can carry partnerships forward and enhance impact to create lasting change.
In elevating bridging leaders globally, we extend trust across all levels of systems: from the individuals and institutions that control policies and resources down through to local communities and the organizations that serve them. Necessarily, we have always engaged intermediary organizations - such as NGOs, community foundations, academic institutions - that traditionally play important roles traversing the two poles.
Reaching out across divides, bridging leaders and bridging organizations use their credibility, self-awareness and facilitating skills to cultivate inclusive partnerships that promote greater equity, social justice, sustainable practices, and ultimately, systems transformation.
How we define impact through bridging leadership
At Synergos, we advance bridging leadership in three ways:
Strengthening leaders: We generate thought leadership, trainings, and events that help changemakers in philanthropy, business, government, and civil society increase their impact by connecting to purpose, building trust, and learning bridging leadership skills
Forming partnerships: We facilitate coalitions all over the world that enhance the capacity for stakeholders with diverse viewpoints and interests to come together to generate, test, and implement ideas that create lasting social change
Advising organizations: We guide our clients and partners to be more effective agents of social change through applying our bridging leadership approach to their own projects, delivering actionable strategies that create deeper and longer lasting impact.
Each of our partnerships, network convenings, and client engagements creates impact in an individual way. Rather than having one set of impact criteria, we customize our measurements to reflect the unique character and results of each activity. Below, you will find select stories of impact from the programs and partnerships we're grateful to have worked with over the past eighteen months.
Outreach and Thought Leadership
Through publishing our ideas, learning, and best practices we accelerate change and develop more leaders who can bridge the gaps that exist between local communities and the organizations that serve them and galvanize others to take collective action. 
Below we share a selection of reports, articles, and videos we have produced over the past eighteen months. 
Our culture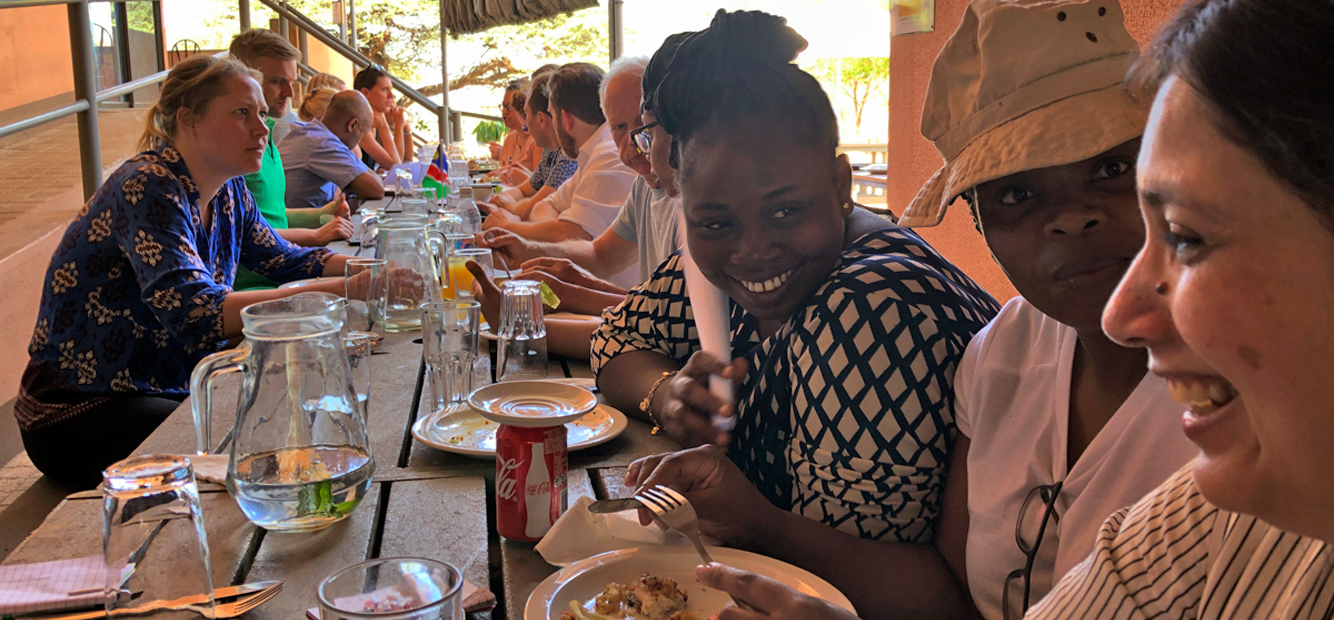 Transformation starts with us.
In 2018, we acknowledged that to progress the world we first had to evolve ourselves. So, we set out to become an agile organization. Our decision to do this reflected both the implicit agreements we held amongst ourselves and our evolving perspectives on leadership, trust, diversity, inclusion, teamwork, governance, and accountability. The process of moving from an organizational structure that has been traditionally hierarchical to one that is more experiential, intuitive, and inclusive is not a check-the-box exercise. It is an ongoing journey to better ourselves as we seek to create a world built on trust that is just, equitable, peaceful, and regenerative.
Our process of becoming agile includes proactively seeking to identify and understand multiple perspectives and bridging divides between them, internally across our organization using the same principles that ground our external programs. We aim to foster a culture where every voice is heard, especially those historically left out of the conversation. Doing this well sometimes means having hard discussions about re-balancing power differentials. We hold space for these brave dialogues to happen and, alongside agility, support an inclusive structure that moves us beyond conversation to meaningful change.
Together, we strive to become a model of the transformation we seek – a learning organization of empowered bridging leaders who share Synergos' values:
Equity and social justice - recognizing and respecting the rights of everyone, promoting fairness
Collaboration - honoring everyone's wisdom and the benefits of diverse perspectives, being humble and open-minded
Compassion - showing empathy, being nurturing and open-hearted
Responsibility - using resources to achieve the greatest impact, being transparent, and honoring commitments
Integrity - acting consistently in an ethical way, being trustworthy
Our Partners and Clients
Between January 2019 and June 2020, Synergos had the privilege to work with many leaders, philanthropists, foundations, and companies. Below we feature a selection of these partners and clients.
African Collaborative for Health Financing Solutions

AMREF Health Africa

Ashoka University

Asian Institute of Management

Bangladesh ECD Network

Bloomberg Philanthropies

British Council

Citi Foundation

Conservation International

Dasra

Duke Global Health Innovation Center

Federal Cooperative Agency of Ethiopia

Federal Ministry of Agriculture and Rural Development of Nigeria

Feed the Children

Fetzer Institute

Filantropia Transformadora

Bill & Melinda Gates Foundation

GIFE – Grupo de Institutos Fundações e Empresas

Institute SEB

Instituto Xilonen

Itaú Private Bank

Lunt Foundation

Kagiso Trust

 

Ministry of Agriculture and Forestry of Kaduna State, Nigeria

Ministry of Agriculture and Natural Resources of Benue State, Nigeria

Ministry of Agriculture of Ethiopia

Ministry of Agriculture of Kogi State, Nigeria

Ministry of Health of Ethiopia

Ministry of Rural Development and Cooperatives of Benue State, Nigeria

Ministry of Women and Child Affairs of Bangladesh

Music for Dialogue

Office of the Prime Minister of Ethiopia

Pepsico Foundation

R3 - Response, Recovery, and Resilience Investment Coalition

Results for Development

Rockefeller Brothers Fund

Rockefeller Philanthropy Advisors

Samuel Centre for Social Connectedness

State Partnership for Agriculture, Nigeria

Technoserve

John Templeton Foundation

Unilever

US Agency for International Development

Wellbeing Project