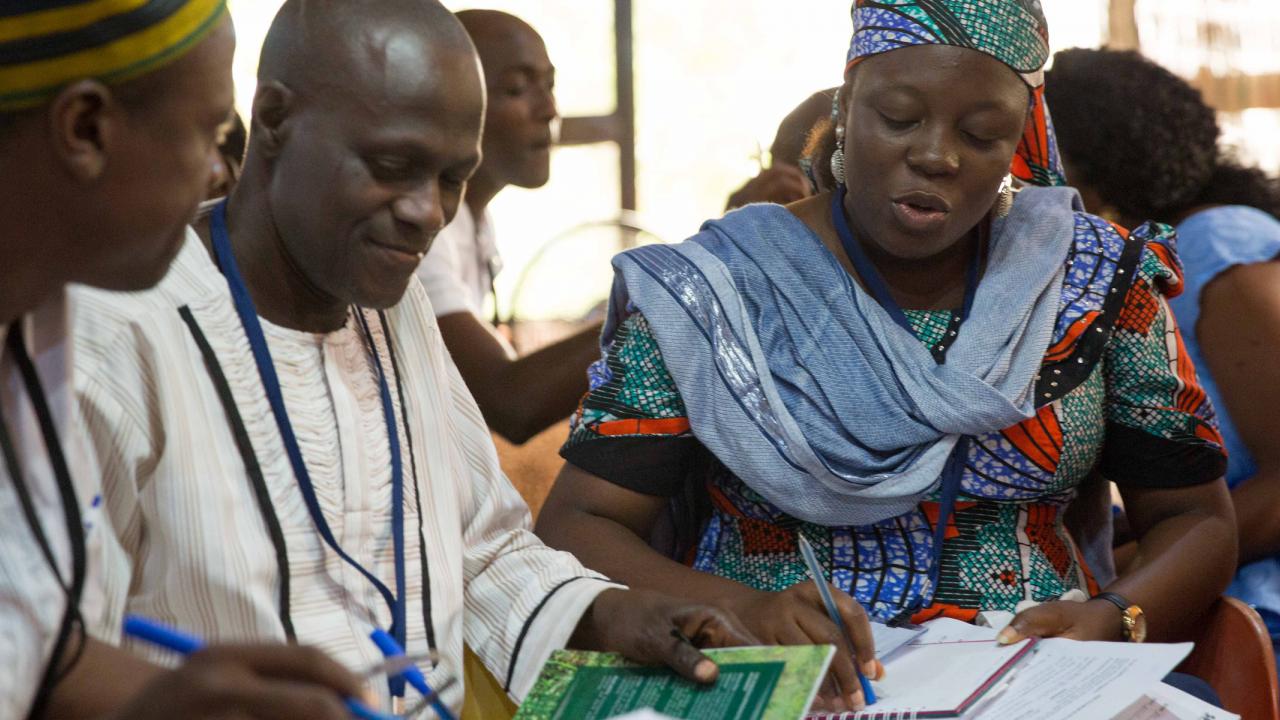 Supporting agricultural transformation
Once a driving force of Nigeria's economy, agriculture suffered from decades of inattention and underinvestment.
The country has experienced impressive economic growth over the past decade, but the resulting gains have been unevenly distributed – leaving nearly 100 million in poverty, many of whom depend on agriculture for their livelihoods. The projection of a doubling Nigerian population by 2050 has raised urgent questions about food security and employment.
In Nigeria's federal system, implementation responsibility resides at the state-level so a State Partnership for Agriculture (SPA - formerly known as State Agricultural Transformation Agenda) has been created to move this work forward. SPA is a partnership between the Federal Ministry of Agriculture and Rural Development and various state governments in Nigeria, with Synergos as implementing partner.
It is using a systems-change approach to reorient and strengthen key state actors involved in the transformation of the agricultural system. Nigerian states are the vehicle for practical and systems change in agriculture. Their alignment with the policy framework and resources of the Federal government is critical to shift from subsistence and survival farming to the business of agriculture.
SPA is initially focusing on the states of Benue, Kogi, and Kaduna and on rice and cassava, two major staple foods.
Achievements by our team so far include:
Production of detailed diagnostics in Benue and Kogi
Consultations with a range of actors including governors, agriculture commissioners and many others to create alignment and develop agricultural transformation roadmaps
Building multi-stakeholder groups to deliver on these roadmaps.
For More Information
Contact Adewale Ajadi at aajadi@synergos.org or visit www.synergos.org.ng.