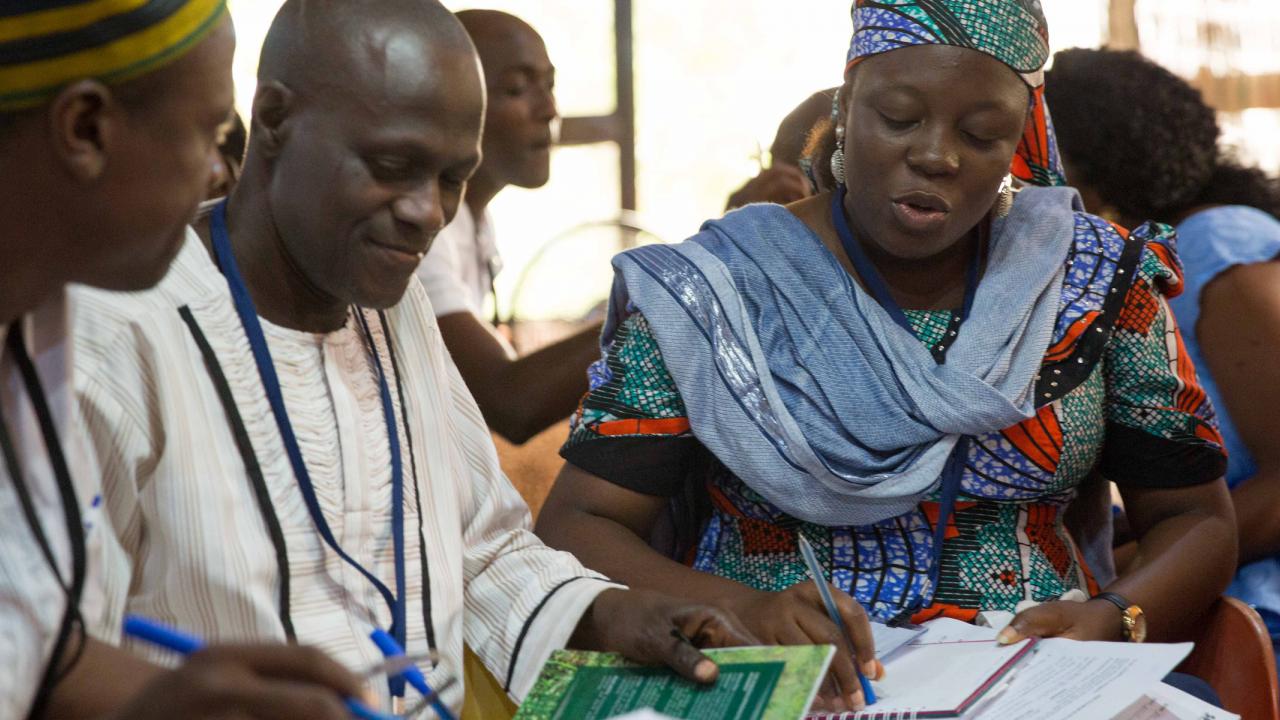 Supporting agricultural transformation
Once a driving force of Nigeria's economy, agriculture suffered from decades of inattention and underinvestment.
The country has experienced impressive economic growth over the past decade, but the resulting gains have been unevenly distributed – leaving nearly 100 million in poverty, many of whom depend on agriculture for their livelihoods. The projection of a doubling Nigerian population by 2050 has raised urgent questions about food security and employment.
Synergos is using a systems-change approach to reorient and strengthen key state actors involved in the transformation of the agricultural system. Nigerian states are the vehicle for practical and systems change in agriculture. Their alignment with the policy framework and resources of the Federal government is critical to shift from subsistence and survival farming to the business of agriculture. We focus particularly on the inclusion of women and youth in the system.
Achievements by our team so far include:
Production of detailed diagnostics in Benue and Kogi States
Supported the formal launch of the first Agriculture policy in Benue, Kogi, Kaduna and Niger States.
Consultations with a range of actors including governors, agriculture commissioners, private sector actors, value chain leaders and many others to create alignment and develop agricultural transformation roadmaps
Building multi-stakeholder groups to deliver on agriculture sector roadmaps.
Facilitated the formation of the North East Multistakeholder Regional Agricultural Platform
Stimulated agriculture investment of over $2m for smallholder farmers in the crop and livestock value chain in Kaduna State
Inspired the establishment Agriculture Sector coordination platforms for a wide range of agriculture in eight states in Nigeria.
Prototyped the conversion of cassava peels to livestock feed.
Facilitated the development of the 1st National Gender Action plan for inclusive and participatory agricultural development.
Today, Synergos is recognized for our contributions to participatory leadership development in the country's agriculture sector.
For more information
Victor Adejoh, Country Director
vadejoh@synergos.org