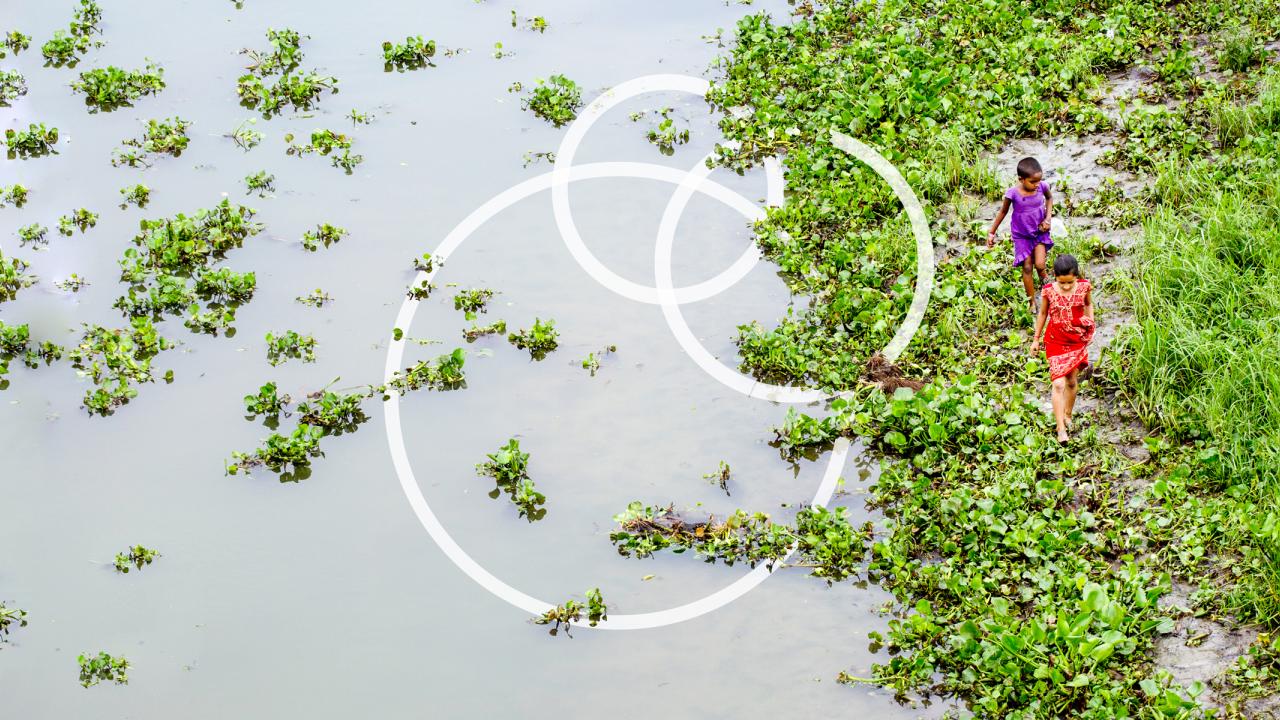 The Drowning Prevention Partnership
Working for a Bangladesh where drowning is no longer a leading threat to our children's lives.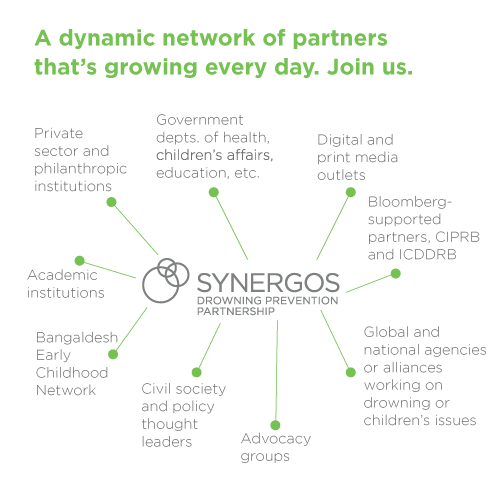 Who we are
The Drowning Prevention Partnership (DPP) is a growing coalition of organizations, businesses, government actors, and community groups led by Synergos that is working to end the plague of child drowning that devastates communities across Bangladesh.
Supported by Bloomberg Philanthropies and coordinated by Synergos, the partnership's goal is to help the government of Bangladesh and others fully adopt a proven, sustainable solution to child drowning as part of the country's larger strategy for achieving the Sustainable Development goals. 
The problem
Drowning is the leading cause of death for children under five in Bangladesh, killing 40 children every day. Most child drowning deaths occur in small bodies of water within 20 meters of the home and particularly during the hours when adults are working and children go unsupervised.
Drowning is preventable
Daycare is a proven highly effective tool for preventing child drowning. Research conducted by the Centre for Injury Prevention and Research and the International Centre for Diarrhoeal Disease Research – with Johns Hopkins University and the World Health Organization – shows that community-based daycare and learning centers are not only scaleable drowning prevention tools, but have lasting benefits for children and families.
Our strategy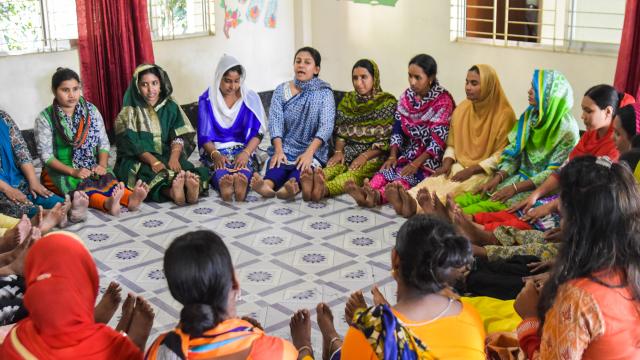 The Drowning Prevention Partnership (DPP), facilitated by Synergos, brings together partners from every sector and government agencies to elevate awareness, drive action, and boost investment in preventing child drowning. We believe reducing drowning deaths depends on strong, diverse partnerships built on trust. Our job is to build those partnerships.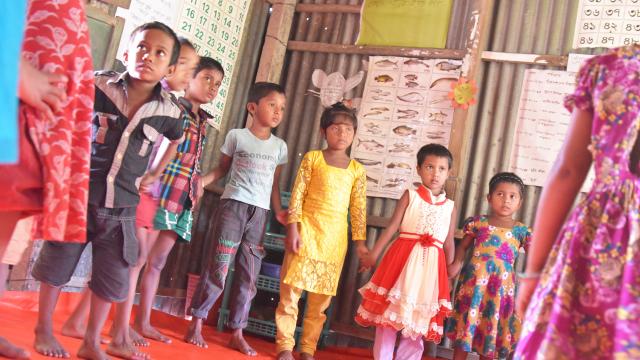 There are hundreds of groups and communities concerned about child drowning, but our impact can be far more powerful when we plan and act together. That's why we want to serve as a centralized coordinating body to align drowning prevention efforts around the country across all groups involved, including government at all levels, community groups, civil society, families, academia, the business community, advocates, and international partners.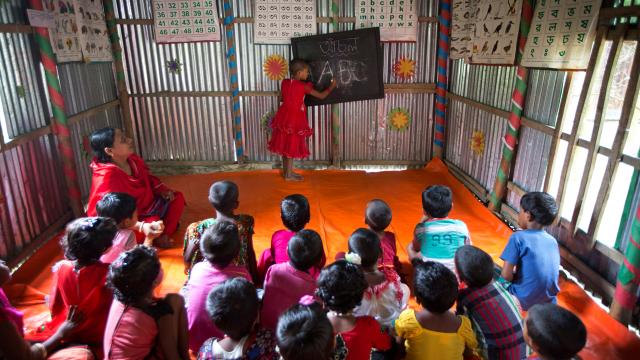 Our partners at Bloomberg Philanthropies, Johns Hopkins University, and the World Health Organization have already done the hard work of identifying an action we can take to drastically reduce child drowning: expanding access to daycare. What we don't yet know is which specific daycare models will work best to the unique needs of our diverse communities. That's why we're leading efforts to identify the ideal model or models that will be most scaleable and sustainable.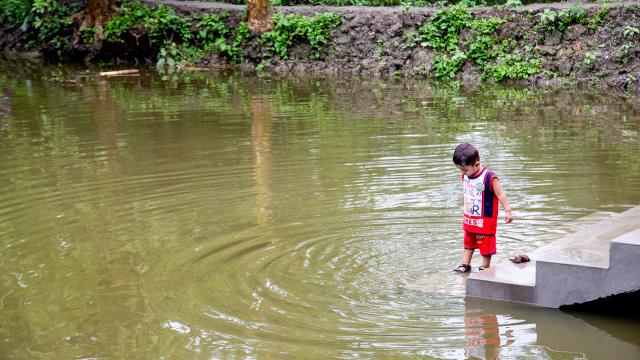 The reasons for stopping child drowning are obvious. Every child deserves to live and no family should endure the pain of such a preventable loss. But many more reasons exist too. When more children survive to adulthood, they have a chance to reach their full potential and contribute to our economy and society. And community daycares are proven to boost children's health, education, and more. We're committed to clarifying and raising awareness about all the benefits, to give partners even more reasons to join us in this work.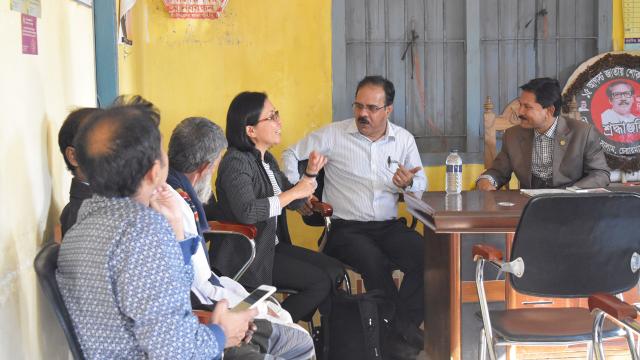 The more coordinated we are, the louder we can speak, and the louder we speak, the more progress we can make to raise awareness and change the status quo. By serving as a central hub of national campaign and public information efforts on drowning prevention in Bangladesh, Synergos can amplify the Partnership's voice, garner more support from government, business, civil society organizations, communities, and international actors, and build the momentum needed to rapidly scale-up life-saving interventions across the country.
More on drowning prevention and partnerships
Toolkit on Drowning Prevention in Rural Bangladesh
Policy Brief - Community-based childcare centres in Bangladesh: Sustainability and scaling