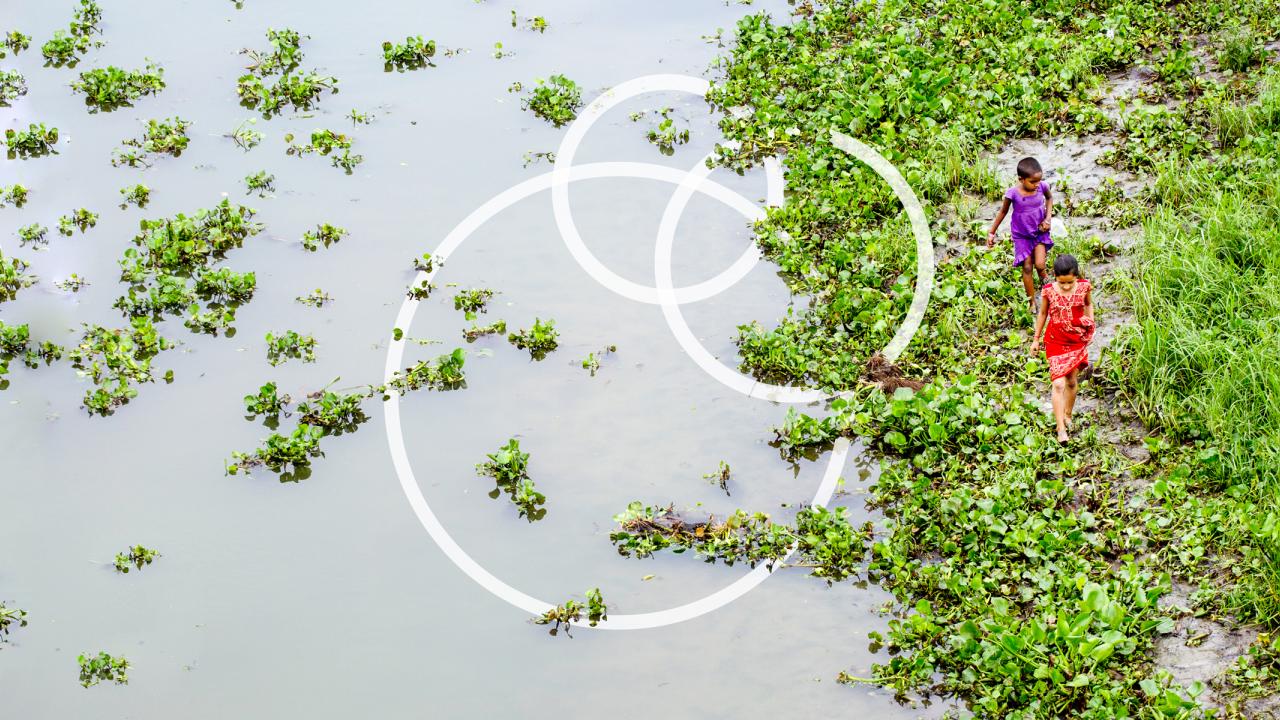 The Drowning Prevention Partnership

Every day, more than 30 children, between the ages 1-4, die from drowning in Bangladesh.
With the right interventions, child drowning is preventable.

The Problem
Bangladesh is prone to regular flooding. This is a huge threat to children every single day and their safety is compromised due to a care gap. Parents struggle to provide enough time and attention for childcare during the day while they also have to work. Rural parts of the country experience much higher drowning rates, where children drown as close as 20 meters from home, due to open ponds, rivers, canals, and drainage ditches. However, statistics show that high-impact interventions, such as supervision and training, can help in making child drowning preventable.
Effective drowning prevention interventions
Daycare is a proven highly effective tool for preventing child drowning. Research conducted by the Centre for Injury Prevention and Research and the International Centre for Diarrhoeal Disease Research – with Johns Hopkins University and the World Health Organization – shows that community-based daycare and learning centers are not only scalable drowning prevention tools, but have lasting benefits for children and families.
Our growing network of partners include: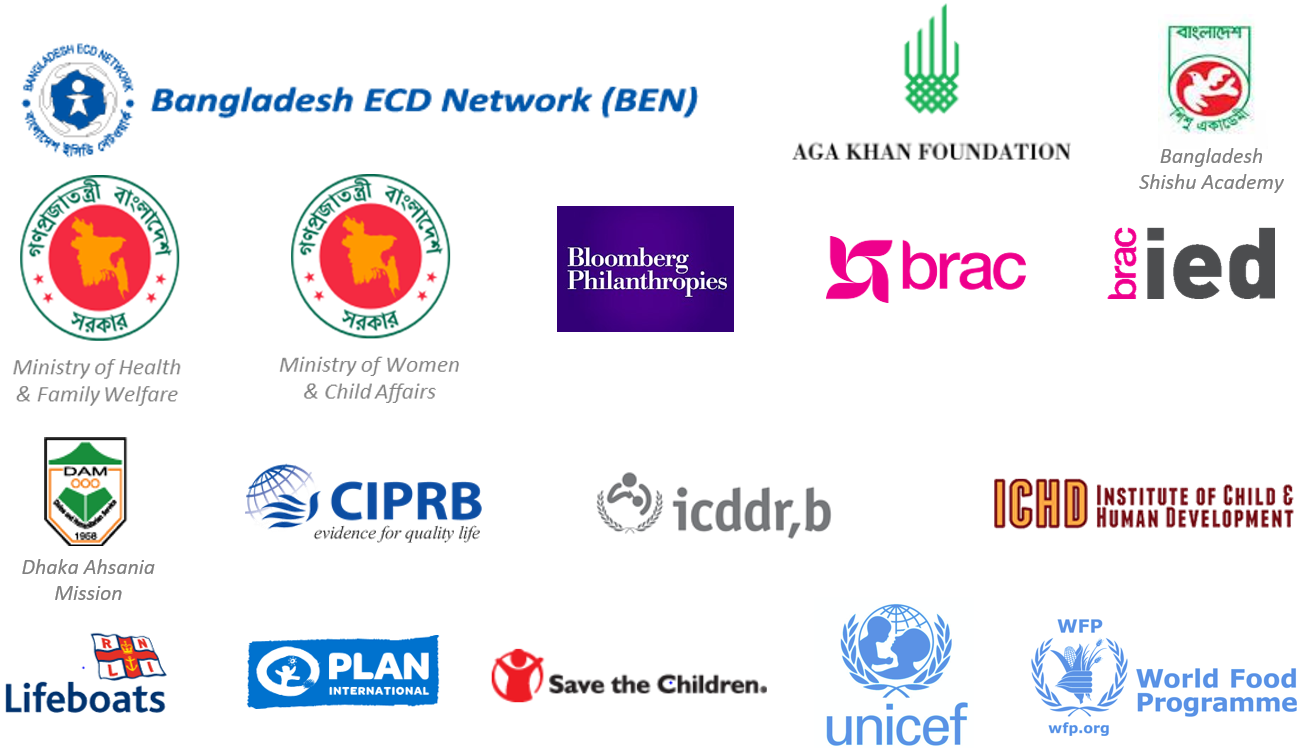 For more information
Esha Husain, Partnership Lead
ehusain@synergos.org
Notable Milestones
On February 22, 2022, the Executive Committee of the National Economic Council, led by the Honorable Prime Minister of the People's Republic of Bangladesh, approved the "Integrated Community Based Center for Child Care, Protection and Swim-Safe Facilities Project" by the Ministry of Women and Children Affairs. It is the first signature project based on the country's Comprehensive ECCD Policy, 2013.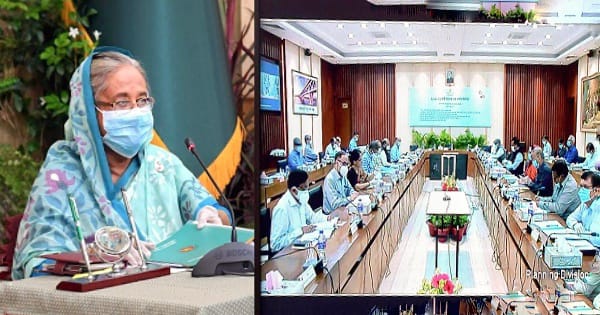 Synergos, alongside its drowning prevention and ECD partners, is pleased to have worked on the project design with Ministry of Women and Children Affairs and Bangladesh Shishu Academy.
We congratulate them on their new project. 
Read more about it, as chronicled by the newspaper Bangladesh Protidin, here.
The Launching Ceremony of the government approved "Integrated Community Based Center for Child Care, Protection and Swim-Safe Facilities Project" implemented by Bangladesh Shishu Academy under the Ministry of Women and Children Affairs, was held on June 12, 2022.
The Honorable State Minister of the Women and Children Affairs, Ms. Fazilatun Nessa Indira MP, graced the event as Chief Guest, and Dr. Anwar Hossain Hawlader, Secretary of Ministry of Women and Children Affairs was the special guest. Moreover, the Launching ceremony was presided over by Ms. Lucky Enam, Chairman of Bangladesh Shishu Academy.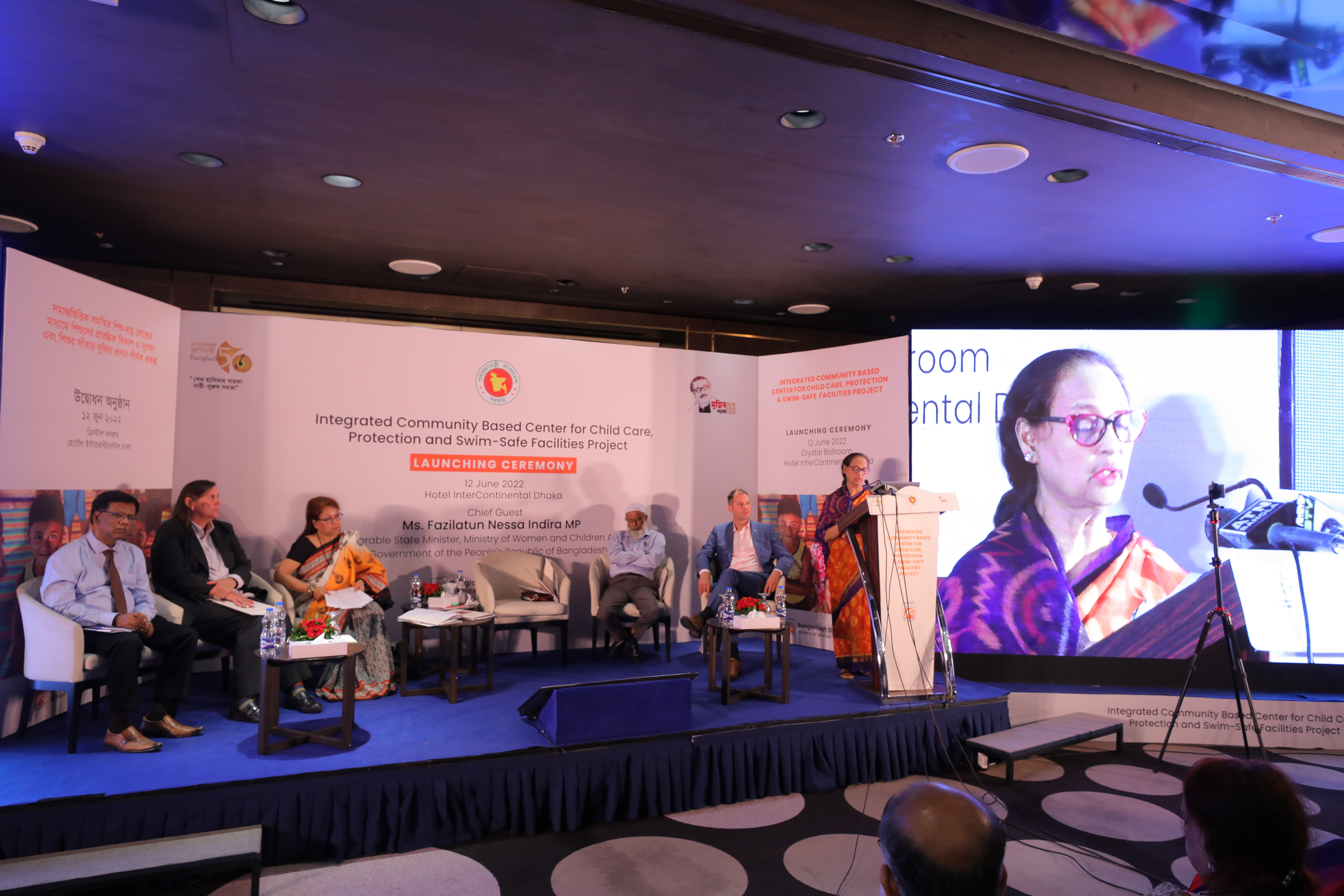 Through this project, 200,000 children and their parents, across 16 districts of the country, will receive various ECCD benefits and services in community-based childcare centers and 360,000 children will receive survival swimming training among other benefits.
We celebrate the Bangladesh Government's commendable pledge to this innovative project.
The Launch ceremony is captured by the Financial Express here.
See the highlights from the Launching Ceremony:
Our archive of efforts to prevent and raise awareness on the issue include the following categories: