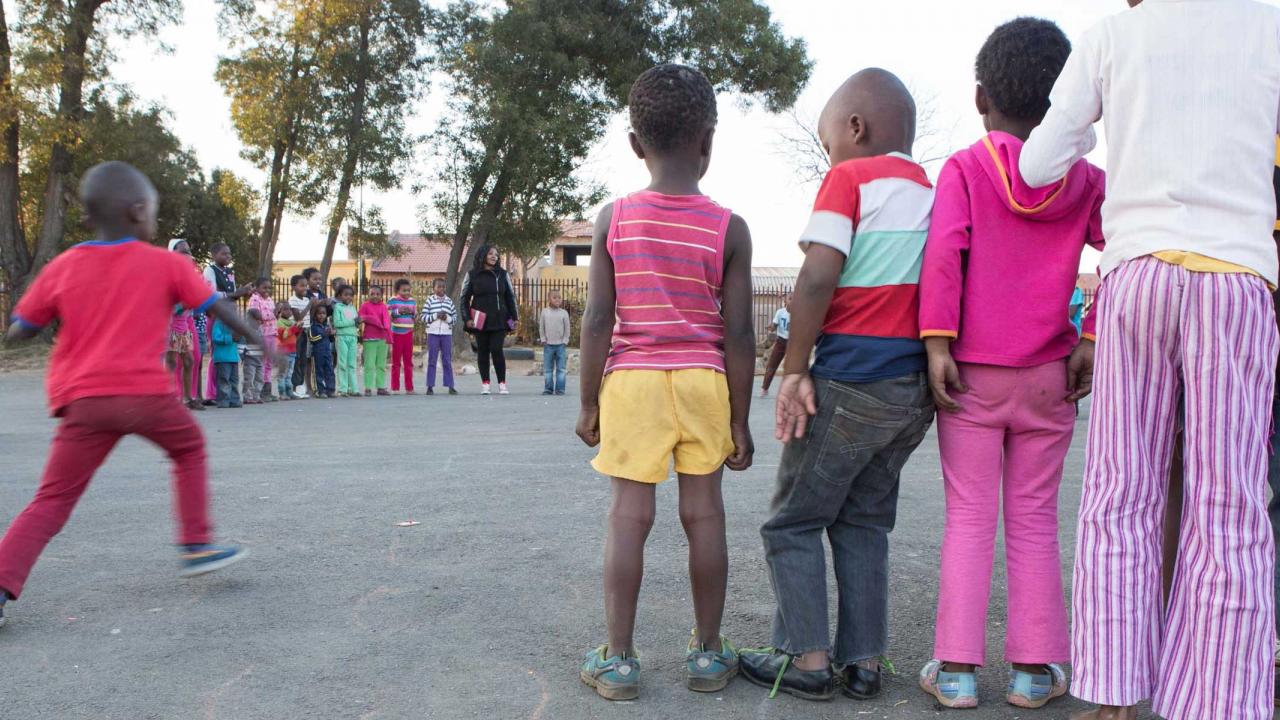 Synergos works for systemic change in South Africa by strengthening collaborative leadership, partnerships and institutions that promote equitable access to basic human rights and services. Synergos places a particular emphasis on the wellbeing of children and youth.
Our goal is to make a major contribution to the reduction of poverty by working with our partners increase impact, go to scale, and implement solutions that are sustainable.
Social Connectedness
A hidden dimension of poverty that greatly affects children who lose parents or live in poverty is the sense of isolation and lack of meaningful social connections. Studies show this impedes their learning, health and capacity to function successfully as members of society.
Synergos, in partnership with Kim Samuel, and in collaboration with Oxford University's Poverty and Human Development Initiative, Nelson Mandela Children's Fund (NMCF) and the Foundation for Community Development (FDC) in Mozambique, is working to overcome isolation and deepen social connectedness for children and youth in Southern Africa.
The focus of this effort is community research on indigenous knowledge and care systems; education and training for those who most impact children and youth (families, communities, schools, and child care professionals); community-based models to prevent, identify, and address isolation; and informing and influencing public policy impacting this problem.
This work is made possible thanks to funding from the Samuel Family Foundation.
Leadership and Innovation Network for Collaboration in the Children's Sector - LINC
LINC, launched in 2007, seeks to improve services to vulnerable children in South Africa. The LINC network is a fellowship of close to 100 strategic leaders in the children's sector - from government, business, civil society and donor agencies - who are all committed to better serving children. Together their organisations reach about 11 million children.
Before LINC, network members were not connected, often worked in parallel or even at cross-purposes, and did not have support to enhance their leadership skills to be more effective in doing their work. LINC provides professional development, fosters greater collaboration and supports innovative changes that can be brought to scale to include the education, health and well being of children.
Through its ongoing work with the network, Synergos expects to be supporting systems changing work at the provincial and national level.