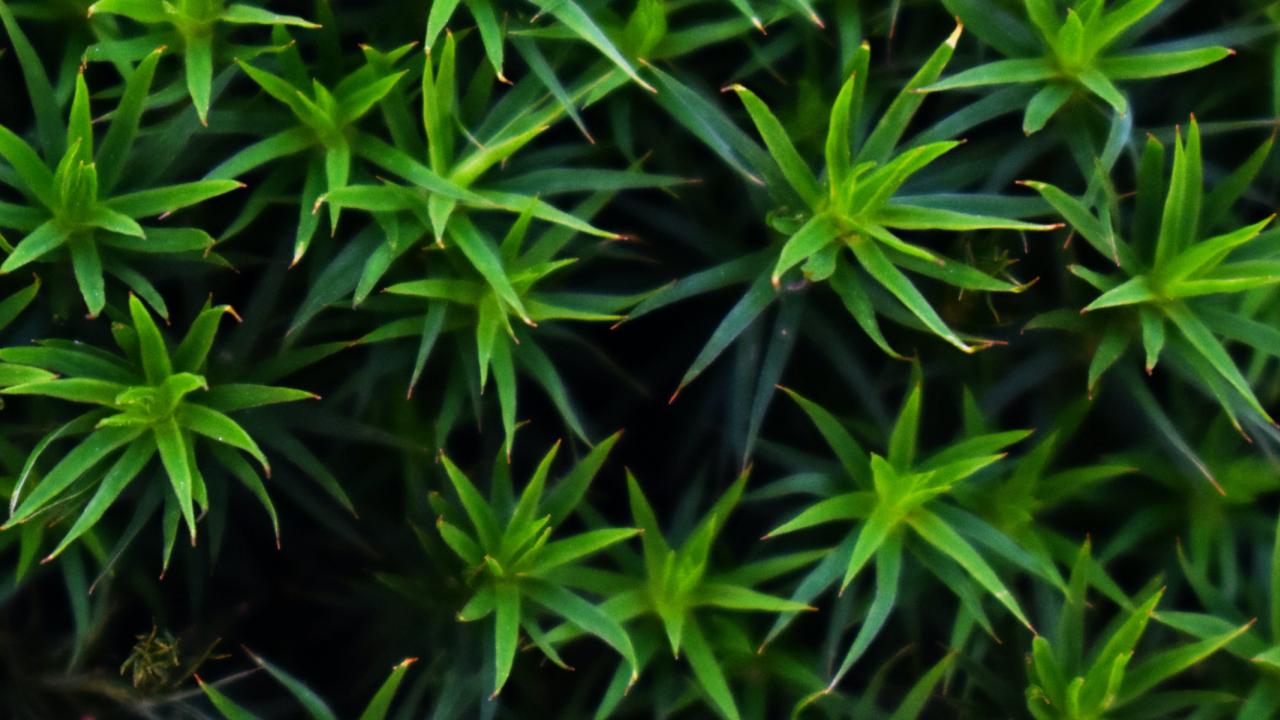 Join us in exploring how to build new forms of connection and solidarity
We want to hold space for you and all of us to be present to one another, share ideas and inspiration, and promote new collective action.
At this time, our convenings are held online. As the need for physical distancing decreases following the covid-19 crisis, continued online gatherings and learning from them will enrich our revived in-person programming.
Participation in some of these sessions is by invitation only or limited to members of special Synergos networks (such as the Global Philanthropists Circle); contact your Synergos relationship manager or collaborate@synergos.org for more information.
Synergos Digital Event Tracks:

CULTIVATE THE MIND
Explorations of the most pressing conversations of our time, with an orientation to lifelong learning and emerging solutions based on the principles of bridging leadership: systems thinking, inner work, and partnership.

 


CULTIVATE THE SOUL
"Hands-on" sessions offered in partnership with Synergos' Global Philanthropists Circle affinity group, Spiritual Civilization, to practice inner work and increase consciousness of the ideals that drive us. Live participation is limited.

 


CULTIVATE ACTION
Conversations built around specific initiatives, aimed toward building action to create lasting change and sharing learning from these experiences. Live participation is limited.
APRIL 2021
Cultivate the Soul: Art for Purpose and Social Change
Virtual Gathering, April 6, 2021
Brought to you in partnership with GPC Members Thais Beldi and Robert Abernethy. Join us for an intimate conversation with Oscar & Emmy-nominated Director Evgeny Afineevsky, to discuss his latest film, FRANCESCO. Through this film, Afineevsky shows us the world as it is today and a path to understanding what a better future can be for tomorrow, as seen through the remarkable work of Pope Francis.
Cultivate Action: Dialogue in Action - Global Case Studies on How Dialogue is Happening at a Local Grassroots Level
Virtual Gathering, April 27, 2021
The Global Dialogue Initiative which the GPC launched in 2020 brings together members of the GPC and practitioners in the field of dialogue to support and advocate for the practice of dialogue as a means to strengthen relationships and solve problems, especially in philanthropic settings. Dialogue is a key feature of the programs led by or funded by members of the group.
We are hosting a digital webinar where we intend shining a spotlight on local grassroots organisations that are creating social change through the practice of dialogue. Organisations from the United States, Brazil, South Africa, Morocco, the Netherlands and Israel will share their methods and practices to foster knowledge sharing and promote best practice.
Gender Equity: What leading changemakers are learning about deep, system level change in tackling partriarchy & gender stereotypes in year 2021
Vitual Gathering, Thursday April 29, 2021
In partnership with Ashoka's Next Now initiative, we will meet three inspiring social entrepreneurs who have been selected as Ashoka Fellows from the gender equity field. What if parental leave could be redefined as a valuable leadership development opportunity by businesses? How does one truly and deeply empower girls and women in Africa through technology? Why is street harassment an opportunity for scaling gender equity work? We will meet Riccarda Zezza from Italy, Lifeed, Regina Honu from Ghana, Soronko Academy and Emily May from USA, Hollaback to hear how they are breaking boundaries in their different fields. Ashoka's Next Now helps people and institutions see and build a radically new future in the fields of new longevity, planet and climate, tech and humanity, and finally gender. Please join Synergos Founder Peggy Dulany and Ashoka's Maite Arango guide us as we meet these amazing leaders and participate in a deep discussion on how they are building a gender equal world. Click here for more information on Ashoka's Next Now.
May 2021
Philanthropy in the COVID-19 Pandemic - Lessons Learned One Year On
Virtual Gathering, May 6, 2021
In April 2020 at the start of the COVID-19 pandemic, members of the Global Philanthropists Circle came together to share how they were helping people and communities affected by the health and economic fallout of the pandemic in their home countries.
These were critical discussions and very valuable for members to listen and learn how their peers were utilizing all of their personal, business as well as philanthropic resources to mitigate the impact of the pandemic. They were illuminating discussions and, one year on, we will convene our GPC members again to hear how they directed their businesses and philanthropy and the lessons learned.
Hosted by GPC founder Peggy Dulany, we will feature two GPC members who will offer different perspectives from across the world.
GPC Food Systems Collaborative Community Meeting with special guest Dan Barber
Virtual Gathering, May 25, 2021
GPC Members will come together to relaunching the food systems collaborative community.
The group originally formed in 2016 as a platform for members to explore how to use food as a tool for social and environmental change. Five years on, we will convene to realign on our interests and intention for the group going forward.
This will be a 90-minute session of learning, reconnection, and exchange. We're thrilled that Dan Barber, chef and co-owner of Blue Hill, will be with us to share the latest updates on his work, with a focus on food justice. We will also seek your input on next steps for this collaborative community and how we can collectively leverage the network's global reach for impact.
JUNE 2021
The Synergos Global Gathering
Virtual Events, June 15-16, 2021
Transforming our social and economic structures takes time and is work that is hardly achieved by any one actor in isolation—it is an urgent journey and one that is best traveled alongside kindred spirits. At the Global Philanthropists Circle, we come together as a community that holds each other in support and in accountability. Giving continuation to our work in 2020, we remain committed to deepening our collaborations on equity and racial justice, climate change action, global dialogue, pandemic response and beyond. Together, we will stay focused on creating more inclusive, regenerative and collaborative work that leads to a more loving and equitable world.
PREVIOUS EVENTS

March 2021
Funders of Mindfulness & Spirituality Community Meeting
March 25 • Review Highlights
Strengthening Resilience in Times of Adversity
March 2 • With Nancy Mannix 

February 2021
What If a Fire Never Became a Disaster?
E se um incêndio nunca se transformasse em desastre?
February 24 • Various Speakers
Video (English) & Resources | Video (Português) & Mais informações
A Conversation with Michael Pollan
February 3, 2021 

January 2021
Challenges & Joint Opportunities in the Distribution of a Global Covid-19 Vaccine
January 19 • With Henrietta H. Fore, Etleva Kadilli, Aboubacar Kampo and Peggy Dulany
The Wake-Down Workshop
January 15-17, 2021 • Zvi Ish-Shalom
Learn More

December 2020
Environmental Optimism: Philanthropic Approaches to Solving the Climate and Conservation Crises
December 15 • With Joanna Messing, Tom Rivett-Carnac and Jessica Sweidan

November 2020
Funders of Mindfulness and Spirituality Virtual Gathering
November 19-20

October 2020
David Rockefeller Bridging Leadership Award
October 27
Learn More
 
Synergos Global Gathering
October 27-29
Learn More

September 2020
Inner Work for Social Change Virtual Learning Series
September 2, 16, 30 & October 14 • Various Speakers
Learn More

August 2020
Rx Healing Circles: Aligning Truth & Intent for Transformation
August 13 • With Dr. Gail Christopher
Learn More
Making Death an Ally for Living Our Fullest Life: Sessions II & III
August 4 & 5 • With Shahabuddin David Less
Learn More

July 2020
COVID-19: The Human Rights Dimension
July 30
Learn more
Funding from a Place of Trust: Focus on Asia/Pacific Philanthropy
July 29
Learn more
The View from Home: Conversations about our common future
July 20, 21, 23 & 24
Learn more
Intentional Action for Racial Justice
July 16 • With Lauren Embrey, Amy Brakeman and Hali Lee
Learn more
Resilience and Wellbeing for Effective Social Change
July 15 • With Gretchen Steidle
Learn More
Financiando desde la confianza
July 14
Learn more
Truth, Racial Healing & Transformation
July 9 • With Dr. Gail Christopher
Learn more
Funding from a Place of Trust: Focus on Africa-MENA Philanthropy
July 7

June 2020
Bridging Leadership Program Brazil IV, Session Three
Discovery and Healing: Post-COVID-19 Reflections from Italy
June 24 • With H.R.H. Princess Camila of Bourbon Two Sicilies, H.R.H. Prince Charles of Bourbon Two Sicilies, Hyacinth E. Gooden-Bailey, Daniel Kropf and Ambassador Giorgio Marrapodi
Learn more
Energy Healing: The Next Health Frontier
June 17 • With Jeffrey Walker, Jason Yotopoulos, Dr. Lorenzo Cohen, Elliott Donnelley and Peggy Dulany
Learn More
Bridging Divides, Reaching Connection,
Mutual Support & Trust with Global Impact
June 10 • With Aviad Meitar, Dr. Ori Leshman, and Mark Gerzon
Learn more
Bridging Leadership Approach to Covid-19 in Nigeria
June 4
Learn more
New Leadership for the New Normal
June 3 • With Dinky Soliman, Robin Alfred and Marlene Ogawa
Learn more

May 2020
Moving Beyond Empathy to Compassion
May 27 • With Dr. Barry Kerzin
Learn More
Emerging from Crisis through Inclusion
May 20 • With Deborah Frieze, Ingrid Srinath, Tulaine Montgomery and Marilia Bezerra
Learn more
New views on Trust in Philanthropy
May 13 • With English Sall, John Esterle, and Robert Thompson
Learn more
Making Death an Ally for Living Our Fullest Life
May 7 • With Shahabuddin David Less
Learn more
Funding from a Place of Trust - Report Launch
May 6
Learn more

April 2020
Responding to COVID-19
April 29 • With Stanley Bergman, Dr. Lu Dezhi, and Peggy Dulany
More information 
Igniting Secular Spirituality
April 15 • With Marcelo Gleiser
Recording & participant responses
Presence in Chaos
April 1 • With Peggy Dulany and Marilia Bezerra
Recording & slides