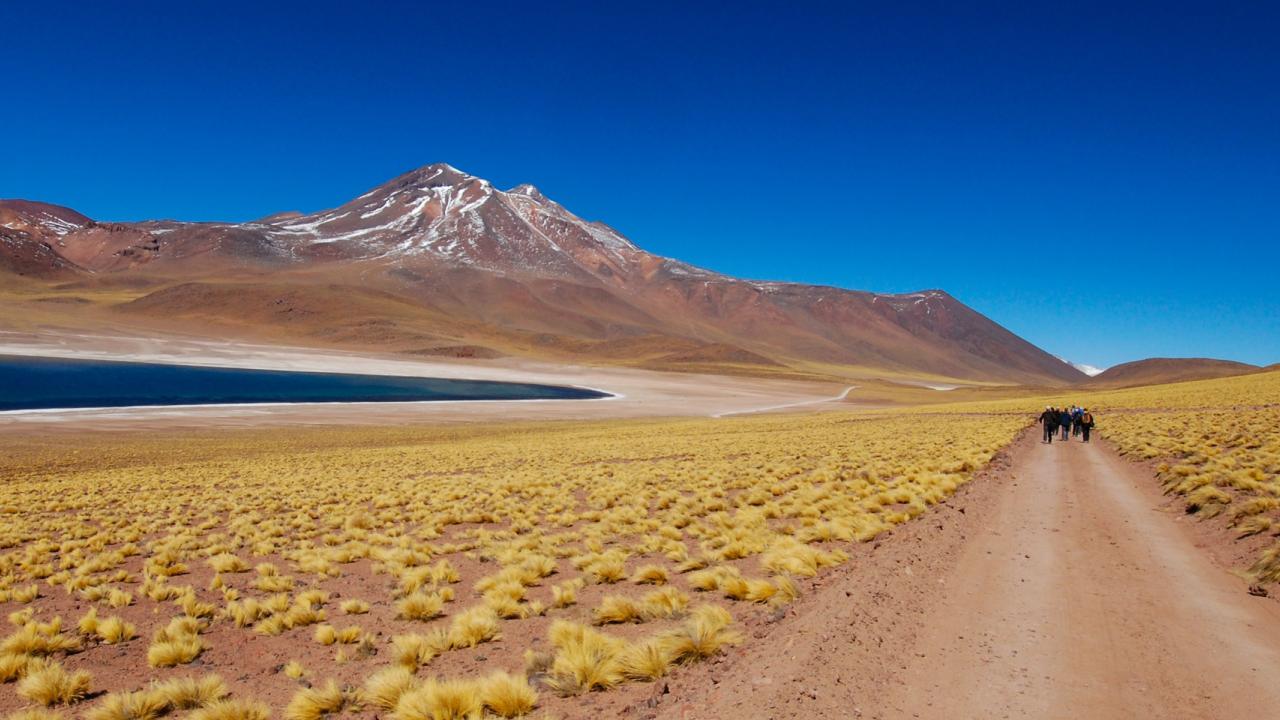 Global Philanthropists Circle
SYNERGOS DIGITAL CONVENINGS
JANUARY 2021
Cultivate the Soul: The Wake-Down Workshop 
Virtual Gathering, January 15-17, 2021
This 3-day workshop, brought to you in partnership with the Evolve Foundation, is an introductory online experience where you will learn a series of somatic and interpersonal practices that will help you "wake down" into the immediacy of your embodied experience. Zvi Ish-Shalom will guide you on an inner journey beneath the surface of your ordinary life. In this process, you will gain skills to safely explore the deeper nature of who you are and will come to experience, more fully, the palpable presence of your living inner body of presence.
Cultivate Action: Challenges & Joint Opportunities in the Distribution of a Global Covid-19 Vaccine
Virtual Gathering, January 19, 2021
The COVAX Facility, largest and fastest immunization program in world history, will require a joint effort. A global alliance of more than 180 nations has turned to UNICEF to lead the procurement and/or delivery of COVID-19 vaccines in a safe, timely and equitable manner. It's the job of our lifetimes and UNICEF can't do it alone.
FEBRUARY 2021
Cultivate the Soul: A Conversation with Michael Pollan
Virtual Gathering, February 3, 2021
Brought to you in partnership with the Funders of Mindfulness and Spirituality community member Dick Simon and YPO, this webinar with Michael Pollan is about psychedelic-assisted therapies. These therapies have potentially life-changing consequences for anyone experiencing mental health issues (PTSD, depression, anxiety, etc.) including veterans, sexual assault survivors, refugees and many others.
Cultivate Action: What If a Fire Never Became a Disaster?
Virtual Gathering, February 24, 2021
All are vulnerable as climate change and human changes to landscapes increase the likelihood, size and frequency of fires, exacerbating every risk factor to make them common place. We are taking the opportunity to look across both sides of the Pacific to learn how to collaborate and try to mitigate the risks and disaster associated with this escalating and recurring threat.
MARCH 2021
Cultivate the Soul: Strengthening Resilience in Times of Adversity
Virtual Gathering, March 2, 2021
A growing body of science suggests that resilience is critical for leading a healthy, thriving life. GPC Member Nancy Mannix and the Alberta Family Wellness Initiative have recently published a research study on "Early Learnings About Uses for the Resilience Scale Metaphor in Practice." The Resilience Scale metaphor is a powerful tool to demonstrate how negative experiences and adversity can be counterbalanced by positive experiences. Join Nancy as she shares the resilience scale framework - how it has been designed and can be applied to make a quantifiable difference in peoples' lives.
Funders of Mindfulness & Spirituality Community
Virtual Meeting, March 25, 2021
Community building meeting. To learn more about the Community and how to join, please visit Funders of Mindfulness & Spirituality Community webpage.
APRIL 2021
Cultivate the Soul: Art for Purpose and Social Change
Virtual Gathering, April 6, 2021
Brought to you in partnership with GPC Members Thais Beldi and Robert Abernethy. Join us for an intimate conversation with Oscar & Emmy-nominated Director Evgeny Afineevsky, to discuss his latest film, FRANCESCO. Through this film, Afineevsky shows us the world as it is today and a path to understanding what a better future can be for tomorrow, as seen through the remarkable work of Pope Francis.
DECEMBER 2020
Tea with the GPC 
Virtual Gatherings, December 8 & 10, 2020
Missing your fellow members? We heard you! The GPC team is hosting hour-long sessions dedicated solely to conversation and connection for the Global Philanthropists Circle members. Come with your tea or coffee and enjoy this hour of sharing with our community.
Environmental Optimism: Philanthropic Approaches to Solving the Climate and Conservation Crises 
Virtual Gathering, December 15, 2020
Join us for our final Synergos Global Philanthropists Circle Collective Action online event of the year, in conjunction with the Environmental Funders Network. Featuring philanthropies taking bold action to reduce the harm to our planet from climate change, we hope you will be inspired to discover how you can take practical and urgent action within your own philanthropic activities.
NOVEMBER 2020
Funders of Mindfulness and Spirituality Virtual Gathering 
Virtual Gathering, November 19-20, 2020
If you are a funder or investor supporting mindfulness, consciousness, mind science, wellness, spirituality, and/or faith, join like-minded peers to exchange ideas and best practices. We will gather in a co-creative digital space to share projects and learnings, connect with peers, explore potential collaborations, and participate in contemplative and reflective practices.
Synergos Network Visit to Turkey
Istanbul, Turkey, POSTPONED UNTIL FURTHER NOTICE
Join Peggy Dulany, Synergos Founder, and leading Turkish philanthropic families for a trip to Istanbul. The program will include site visits to community projects; discussions and experiences that will give you a sense of the pressing issues Turkey faces today and effective ways local philanthropists, and other leaders, are working to make a positive impact.
OCTOBER 2020
David Rockefeller Bridging Leadership Award
Virtual Event, October 27, 2020
It was an evening of inspiration about how we can create positive change by deepening trust, strengthening collaboration, and releasing the energy and ideas of individuals, communities, and organizations around the world. At the event, formerly known as University for a Night, we honor outstanding global leaders. GPC Membership provides each member family with two tickets to this event. To purchase additional tickets or sponsor the event, contact a member of the Synergos Philanthropy team.
The Synergos Global Gathering
Virtual Events, October 27-29, 2020
In a time of great disruption and growing instability, the world needs extraordinary leadership. This devoted and powerful community can help spark a paradigm shift and move human behavior back into alignment with that which is the organizing principle of all life on the planet: interconnectedness. Giving continuation to the conversation started on the West Coast, this gathering will invite participants to step outside the philanthropy box, recognize their learning edges, and together begin to imagine and create a new human paradigm.
SEPTEMBER 2020
Montana Retreat Reunion
Virtual Event, September 2020
Those who have attended a past Montana Retreat are invited to a reunion with Peggy and other retreat alumni. We deepen our mutual connections and explore how to build upon our shared experience to increase our effectiveness as human beings - in our work, relationships, and philanthropy. 
GPC Spiritual Civilization Gathering West Coast
San Francisco, CA, POSTPONED UNTIL FURTHER NOTICE
This gathering will convene all GPC members interested in diving deeper to explore Spiritual Civilization - what can be done to increase consciousness, or awareness, in society of the ideals that drive members of society to help each other and work towards the greater good. The ideals of love, compassion, purpose, altruism, ethics and creativity were examined on a personal, philanthropic, and societal level through the exchange of stories and reflective practices.
Montana Retreat at J Bar L Ranch
Montana, United States, POSTPONED UNTIL 2021
The annual Montana Retreat allows participants to step outside of their daily routine and environment, providing space in an undisturbed, scenic natural setting to clarify and sharpen individual life purpose. This retreat is designed to enable participants to approach their lives and social engagement in the world with greater joy and clarity. Participants will gain a greater understanding of the world around them (both personal and societal), take a step back and retreat into silence in nature to reflect on what can and must be done in order to align with one's deepest sense of purpose. They will also share stories, enabling each to form a plan to carry forward what has been learned, through individual and collective visions, intentions, and commitments.
AUGUST 2020
Making Death an Ally for Living Our Fullest Life: Series II & III
Virtual Series, August 4-5, 2020
As we explore our relationship with death, we will heighten our consciousness and our feeling nature. This will enable us to understand all the minor deaths we go through every day and how our fear prevents us from truly feeling and understanding. As understanding of the process of birth and death increases, our knowledge of our individual purpose becomes clearer and more meaningful. This session has been designed as a two-day experience.
Rx Healing Circles: Aligning Truth & Intent for Transformation
Virtual Session, August 13, 2020
This session asks all participants to come with open hearts, prepared to embark on a deep dive of personal reflection into our own implicit bias. Through connecting with the stories of others, participants can begin healing from the pain of racism and commit to transformative action. Each participant will enter a brave space with a fellow participant, guided through our time together by trained facilitators.
JULY 2020
Truth, Racial Healing & Transformation
Virtual Session, July 9, 2020
Join Synergos as we embark on a series of discussions on dismantling systemic racism, from inner work to concrete action. Our series begins with Dr. Gail Christopher in conversation with Synergos Advisory Director Swati Chaudhary, tackling the big questions such as how do we create and sustain the changes that are necessary for racial healing? What is this moment calling us to do? How do we achieve not reconciliation, but transformation?
Resilience and Wellbeing for Effective Social Change
Virtual Session, July 15, 2020
This interactive session will draw upon current scientific research and the ancient traditions of breath in facilitating practices for mental, emotional and physical wellbeing. You will have the opportunity to experience Breath~Body~Mind, a clinically-proven trauma-healing program in breathwork and meditation developed by Dr. Richard P. Brown and Dr. Patricia Gerbarg. This practice has been used across the globe by ER doctors and first responders, mass disaster survivors, genocide survivors and former sex slaves, child refugees, veterans, high performance athletes, and health care workers for treating chronic stress and post-traumatic stress.
Intentional Action for Racial Justice
Virtual Session, July 16, 2020
This second session in our Dismantling Systemic Racism series will specifically explore the nexus of racial justice, philanthropy, individual agency and accountability. Panelists Lauren Embrey, Amy Brakeman & Hali Lee will share peer-insights on what it truly means to do individual anti-racism work and "unlearning" as a philanthropist or social investor, why resourcing black and indigenous liberation movements is essential and much more.
COVID-19: The Human Rights Dimension 
Virtual Session, July 30, 2020
At the next Collective Action digital convening, we will explore the human rights dimension of the pandemic, sharing insights from GPC members active in the human rights field and a situational report from The Fund for Global Human Rights, a leading activist organization which believes that the people most affected by injustices are best positioned to address them.
JUNE 2020
New Leadership for the New Normal
Virtual Session, June 3, 2020
Join Dinky Soliman and Robin Alfred for a fruitful conservation with Marlene Ogawa on the role of Bridging Leadership during these turbulent and uncertain times. Together, we will explore the challenges that leaders are experiencing due to the pandemic and the types of leadership that will be needed to move forward into the new normal.
Bridging Divides, Reaching Connection, Mutual Support & Trust with Global Impact
Virtual Session, June 10, 2020
How can we, as philanthropists, create the conditions for better connecting people, for assisting them in mutually supporting each other in reaching common goals and in improving life together? How can we permanently solve long-lasting problems which we see in society everyday around the world and what is required to bring together leaders in a spirit of partnership, collaboration and cooperation in order to successfully address these challenges? Inspired by the experience in Israel of Music for Dialogue, Synergos is developing a collaborative community within the Global Philanthropists Circle called the Global Dialogue Initiative. Join us for a unique opportunity to understand more and influence our new endeavor. 
Energy Healing: The Next Health Frontier
Virtual Session, June 17, 2020
Subtle Energy and Biofield Healing has been used for millennia to heal significant health conditions and enhance human well-being. In other cultures this energy is known as prana, chi, elan vital, mana and many other monikers. This interactive session will introduce you to Subtle Energy and Biofield Healing—what it is, some of its remarkable frontier science, the opportunity for major impact on mainstream health and flourishing in the near future.
Discovery and Healing: Post-COVID-19 Reflections from Italy
Virtual Session, June 24, 2020
Italy was among the first of many nations to be significantly impacted by the virus. And yet, the inspiring viral videos of Italian neighbors singing from their balconies appeared to signify the unity of humanity in the face of crisis. Now, together as a global community, we may find great value in the introspection of our early emotions, spirit and actions whilst in crisis. Through this process of discovery, we will better equip ourselves to prepare for a post-COVID-19 future, a future intended to heal. Join us for a robust and interactive conversation that will draw upon cultural, philanthropic, and governmental experiences.
Bridging Leadership Brazil IV, Session 4
Originally planned as an in-person, weekend long session and adapted into several smaller virtual sessions
Participants of the Bridging Leadership Program come together for their fourth and final session of the program. Here, they will delve into the importance of multi-stake holder partnerships and collaborations, as well as systems thinking. Now more knowledgeable and at the end of their journey, they will revisit their social practices and plan their next steps as philanthropists and social investors.
Natural Wisdom: A Retreat at Channel Rock
Cortes Island, British Colombia, Canada POSTPONED UNTIL FURTHER NOTICE
Our Re-grounding for Well-Being Retreat invites participants to consider the power of our environment and earth in living one's life purpose and vocation to the fullest. Over the course of five days, we experience deep and intentional immersion in the natural surroundings and rich local history of Cortes Island in British Colombia, Canada. Retreat participants are hosted by Synergos Board member and Global Philanthropists Circle member Elliot Donnelley at Channel Rock on Cortes Island. Accessible by foot or boat only, Channel Rock's 140 acres of forest preserve offers an unparalleled space for deep reflection and re-grounding.
MAY 2020
Making Death an Ally for Living Our Fullest Life
Virtual Session, May 7, 2020
Join us Shahabuddin David Less, founding member of Abrahamic Reunion and Synergoa Global Philanthropists Circle members for an intimate discussion and presentation that is experiential, interactive and a synthesis of different teachings that explores our relationship with death.
New Views on Trust in Philanthropy
Virtual Session, May 13, 2020
Trust is the bedrock of all authentic relationships and collaborative partnerships. However, as the philanthropic landscape undergoes a seismic shift, many are questioning the structural power imbalances, lack of transparency, and trustworthiness of large charities, grantmakers, and philanthrocapitalists. Join us for a conversation on how to build and enhance trust in philanthropy through mutual sharing, engagement with giving, and re-imagining relationship-building to ensure history's greatest transfer of wealth goes as far as it can in making a more just, peaceful, and equitable world.
Emerging from Crisis through Inclusion
Virtual Session, May 20, 2020
The coronavirus has spread across the globe, and as the pandemic continues to unfold, there will be unpredictable challenges to which none of us have all the answers. Now more than ever, the importance of having a diverse community centered on inclusion matters. Those of us who are fortunate enough to be healthy are making sacrifices for our global community. For many, those sacrifices are life altering.
How does crisis exacerbate inequity? How can people mitigate inequities whenever possible? What can we learn from past experiences? Our hosts will explore these questions and more.
Moving Beyond Empathy to Compassion
Virtual Session, May 27, 2020
We often "take on" or "own" the pain of others, which can be overwhelming and lead to burn out. Especially in today's time of the Covid-19 pandemic, when we see so much suffering around us, there are ways we can have a broader perspective of the situation; to have clarity of mind to make better decisions. Explore with us the journey towards compassion.
APRIL 2020
Presence in Chaos
Virtual Session, April 1, 2020
Join Synergos Founder Peggy Dulany and Philanthropy Managing Director Marilia Bezerra for a conversation on how we can be present to the incredible turbulence of this moment, how we might learn the lessons it offers us, and simply be in community, listen to one another and be connected with friends and fellow humans on this astounding journey.
How to Ignite Secular Spirituality: Exploring Our Quest for Meaning
Virtual Session, April 15, 2020
Join us to discuss with Professor Marcelo Gleiser, theoretical physicist at Dartmouth College, on how the Covid-19 pandemic is impacting our world views and ways we can co-create a new world through our individual and collective actions.
Collaboration Session: Responding to Covid-19
Virtual Session, April 29, 2020
Join us for an interactive discussion with Stanley Bergam, Dr. Lu Dezhi and Synergos Founder Peggy Dulany, exploring how GPC members are looking for ways to connect, collaborate and increase their impact during this time of crisis. 
MARCH 2020
Supporting Action on Climate Change: Dinner & Discussion for the Philanthropic Community
London​, UK, POSTPONED UNTIL FURTHER NOTICE
Join us for a discussion on the biggest issue of our time – climate change. We are bringing together philanthropists from the broader community for a peer-learning dinner, in partnership with UK-based Environmental Funders Network, to hear insights from experienced environmental philanthropists.
Collective Action Meeting in Brazil
São Paulo, Brazil, POSTPONED UNTIL FURTHER NOTICE
This is a day in which members of the Collective Action Group will welcome other GPC members to decide how they wish to intervene in the Amazon. Together, they will collectively discuss what the best proposal for this group's collective action will be, so it can be presented to the wider Synergos network of philanthropists during the Synergos Global Gathering in May in New York.
GPC Spiritual Civilization Gathering in Brazil
São Paulo​, Brazil, POSTPONED UNTIL FURTHER NOTICE
This gathering will convene regional GPC members interested in diving deeper to explore Spiritual Civilization - what can be done to increase consciousness, or awareness, in society of the ideals that drive members of society to help each other and work towards the greater good. The ideals of love, compassion, purpose, altruism, ethics and creativity were examined on a personal, philanthropic, and societal level through the exchange of stories and reflective practices.
Bridging Leadership Program Brazil IV, Session Three
Originally planned as an in-person, weekend long session and adapted into several smaller virtual sessions
This will be the third session of Bridging Leadership in Brazil. The fourth cohort will experience the transformative power of nature, reflect on their individual purpose and commitments, and explore how their inner work creates conditions for them to lead effective, lasting and meaningful social practices. 
JANUARY 2020
Learning Journey to Chile  
Santiago and Patagonia, Chile, January 13-18, 2020
Come join leading philanthropists and social investors in a transformative leadership journey. Participants will learn about the philanthropic and social investment ecosystem in Chile and, in stepping 'outside their box', expand both their perspectives and practices in other countries. The journey will invite self-reflection and creativity, offer new leadership tools and cover multiple issue areas including environmental stewardship, systemic approaches to philanthropy, collaborative projects, and impact investment. 
In Santiago we will explore the social-economic and political context of Chile through meetings with governmental and philanthropic leaders. In Patagonia, we will cover topics related to environmental protection and conservation, with a unique opportunity to visit the Tompkins Pumalin Park, created through the largest private land donation in history by Kris Tompkins (former CEO of Patagonia).  
Movement for Dialogue – A co-creation retreat  
The Netherlands, January 14-16, 2020
In partnership with Aviad Meitar, Global Philanthropists Circle member and founder of Music for Dialogue, members are invited to join us to co-create a movement to place dialogue at center stage.  With conflict, violence and hostility on the rise, collaborative approaches among diverse actors are essential to address local, national, and international issues. Yet seeing others' perspectives and finding common ground isn't easy.
Dialogue enables us to relate to each other in open and honest ways. More than two-way conversation, dialogue is a deeper level of communication that is generative. It opens us up to imagine and build solutions that we would not achieve alone. Over the course of the retreat, we will come together to share our experiences and explore ways to support one another and co-ordinate efforts.