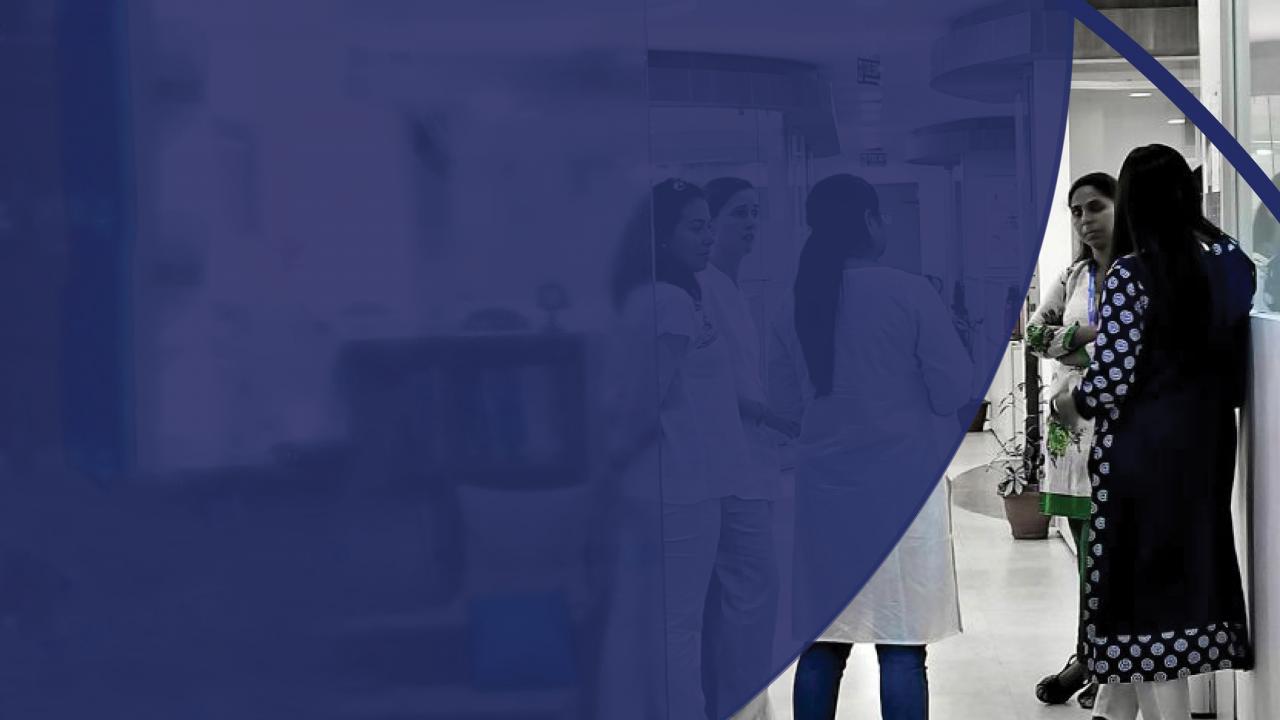 Businesses as
Bridging Leaders
A guide on cross-sectoral partnerships
The role of partnerships in social impact is both enduring and timely.
Recognizing the scale and complexity of this generation's global problems, the Sustainable Development Goals (SDGs) have re-affirmed the necessity of partnerships to achieving solutions, and invited a more diverse group than ever to undertake them. The goals emphasize coordinated action, with SDG 17 making a clear and specific call for public-private and multi-sectoral partnerships.
The guide Businesses as Bridging Leaders: A guide on cross-sectoral partnerships is intended for companies who have already identified partnership as their chosen avenue for social impact. As a prerequisite, companies should consider social impact a high priority, as defined by the SDGs or a similar framework.
The guide is divided into four broad phases, which we examine through the thematic lens of the Synergos approach.
Our approach is designed to cultivate bridging leadership, a style of leadership practiced by both individuals and organizations that is effective for building trust and collaboration among diverse stakeholders.
Bridging leadership requires inner work to increase self-awareness, skills for social issue analysis (in this case systems thinking), as well as a high capacity for collaboration. Each phase of this guide explores ways in which companies can adopt these core practices to grow their ability to bridge divides and forge effective partnerships.
| | |
| --- | --- |
| | Inner work is the process of increasing a bridging leader's self-awareness, clarifying purpose, and building internal alignment around that purpose. For cross-sectoral partnerships, inner work is relevant for solidifying organizational values and culture and examining strengths and limitations. |
| | Systems thinking equips bridging leaders to analyze social problems holistically. It is a tool for considering the complex environment in which a problem exists, its history, as well as the stakeholders within it and how they relate to one another. |
| | Collaboration is partnership that maximizes each member's competencies, resources, and actions toward solving the problem sustainably. It is underpinned by authentic relationships built on trust. |
The guide also draws upon learning from six partnership profiles.
Top insights
Trust is the bedrock of a partnership: A lasting partnership is built on mutual trust. Practicing authenticity, active listening, empathetic communication, and vulnerability all contribute to building and sustaining a culture of trust.
Building trust saves time: Working with a trusted partner leads to faster and more effective decision making, and the decisions tend to be more impactful and lasting. Invest in building trust with partners and other stakeholders as early as possible, because the payoffs are clear and vast.
Effective partnerships are symbiotic: Cross-sectoral partnerships occur at the nexus of social impact and business benefits. One is not sustainable without the other. Therefore it's important to partner with organizations that view economic gains as part of the solution rather than part of the problem.
An internal culture of collaboration is critical: Companies in effective partnerships tend to have carefully tended cultures of collaboration. For these companies, the business case for collaboration is already made by the time they approach external parties. A culture of collaboration strong emphasizes skills like empathy, humility, and conflict resolution.
Taking a systems view is key for social impact: Your ability to address an issue will depend directly on how fully you understand it. Take the time to examine closely not just the problem you wish to work on, but the entire system in which it exists. This demands a lot of listening to others, especially your partner(s).
The partnership process: An overview
1. INTERNAL COHESION


Taking time to understand yourself & align on purpose.

This phase involves doing the prerequisite work of examining a company's internal preparation for partnership. Informed by the inner work element of bridging leadership, internal cohesion involves aligning your values, mapping assets, and examining your internal culture of collaboration.

Top recommendations:

Get in touch with company values: Having core values speaks volumes to partners; it communicates your purpose and approach to work.
Be inclusive: Include middle management and below, because they are the personnel driving day-to-day activities.
Create an internal asset map: Knowing what you have to offer makes finding complimentary partners easier.
Foster a culture of collaboration: Collaboration is a muscle that needs to be exercised internally.
 

 

2. DISCOVERY


Finding the right partners.

Rooted in the systems thinking element of bridging leadership, this phase is about mapping the landscape of partners and going deep on understanding the issue and the system in which it exists.

Top recommendations:

Go wide with systems thinking: Use systems thinking to take a wideangle view of the system in which the problem exists and the actors within it.
Go deep with due diligence: Narrow your list from system actors to potential partners by creating asset maps for the actors and assessing compatibility of their maps with yours.
Check your dynamics: Effective partners share fundamental values and practice healthy debate. Ensure the dynamics between you and your partner(s) enable this.

3. STRATEGY


Setting up the tenets of collaboration.

Informed by systems thinking and collaboration, strategy involves learning more about the issue from your partner(s)' point of view and aligning on objectives accordingly, envisioning scale, and strengthening relationships between partners.

Top recommendations:

Design with change in mind: Design your project to embrace change instead of fear it.
Envision scale but start small: Articulate a vision for what change at scale looks like, if sought.
Negate traditional power dynamics: Consider involving a third party facilitator to help balance power dynamics.
Get personal: Strong interpersonal relationships can go a long way toward establishing the trust that sets up your partnership for success.

 

4. IMPLEMENTATION


Activating your partnership to achieve social impact.

Informed by systems thinking and collaboration aspects of bridging leadership, this phase is about doing, learning, and adjusting. It's a continuous learning process that should motivate deeper collaboration.

Top recommendations:

Be flexible to incorporate learnings: Be prepared to flex your design if it's not working. Document the whys behind decisions made.
Own mistakes, study success: Own up to mistakes early to accelerate progress. Pause to study the conditions that enable success.
Keep a systems view: Never take your finger off the pulse of the system. Maintaining a comprehensive view keeps the project relevant throughout implementation. It's also effective for anticipating and responding to potential conflict.
Partnership profiles
The guide contains six article-length profiles of partnerships that demonstrate the four stages of the partnership process, highlighting the essential elements of our approach. These profiles feature companies leading by example—companies who envision a greater responsibility for the private sector to help achieve the SDGs and who are actively working to make their contribution. The profiles include:
Cargill & CARE: Building a partnership that lasts
Danone & B Lab: Internal focus fueling external movement
Green Canopy Homes & Washington State Housing Finance Commission: Where values power partnership
JP Morgan Chase & Detroit Development Fund: Partnership for city renewal
Kering & London College of Fashion: Developing the next generation of industry leaders
Unilever & the UK Department for International Development: TRANSFORM to close the SDG investment gap