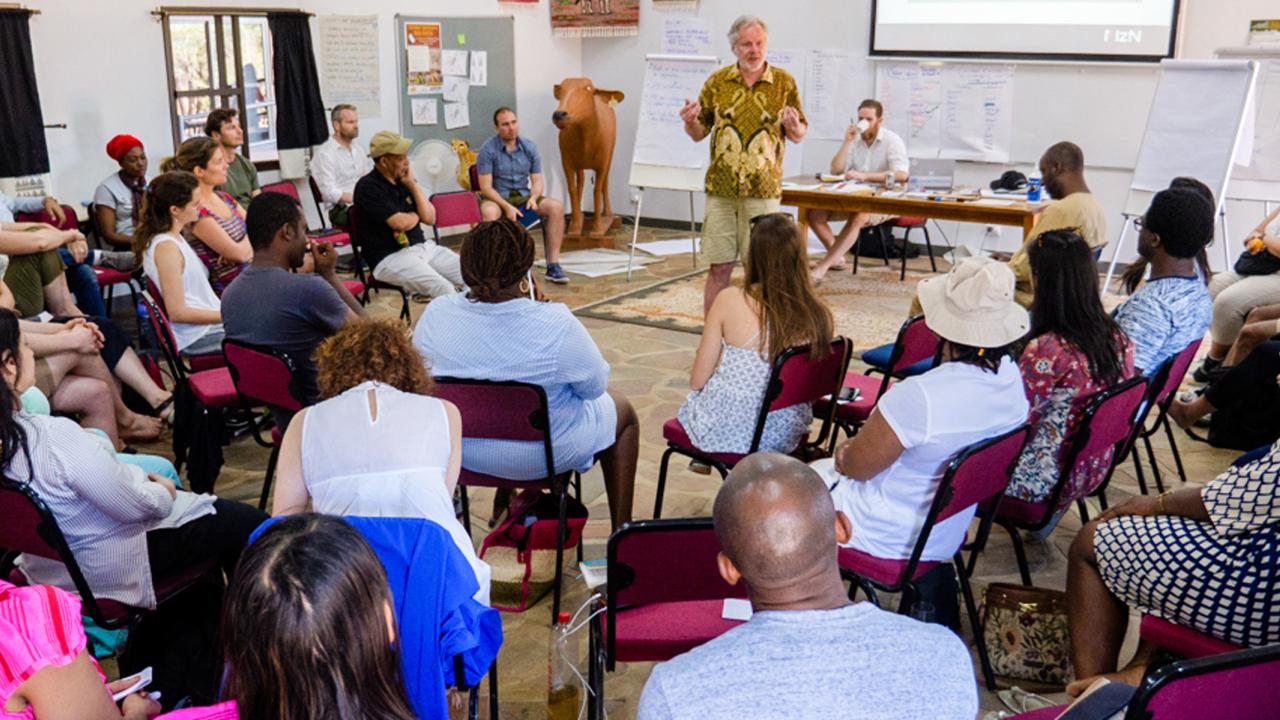 A message from Henri van Eeghen
Synergos President and CEO
We are pleased to share this update on our progress over the last eighteen months, between January 2019 and June 2020. Since I joined Synergos at the end of 2018, I have had the privilege of collaborating with extraordinary leaders and organizations across geographies and sectors. At Synergos, we are fortunate to serve them and support their work through our bridging leadership approach to building trust, particularly through the use of inner work in organizations and partnerships; our far-reaching global networks; and our ability to convene strong multisector partnerships across issues and places.
At the time of preparing this impact report, a global pandemic has turned into a human crisis modern society has seldom seen. While our world has become a better place in many ways, COVID-19 has exposed that we simultaneously have been failing. The most current and urgent example of such failure may be the stubborn persistence of deadly, systemic racism at every level of society in the United States and throughout our world.
Today, we are wrestling with a crisis that demands solidarity and coordinated action from global leaders. Yet, international cooperation is failing while demagoguery is rising in some of the largest countries across the globe. The crisis we now face is not just one of economics or health; it is political, ecological, technological, social-cultural, and spiritual, with each interrelated to the others. Our traditional systems have proven incapable of offering the mechanisms needed to meet this moment.
We are addicted to our status quo. And as with any addiction, it is difficult to curb our physical and mental dependence. While we have more ways of communicating with each other than ever before, many of us feel more disconnected from ourselves, from nature, and from each other.
Fortunately, our shared crisis has simultaneously exposed the door to a new era. It insists that we develop a new language and give momentum to the change in the air. It necessitates coming together, charting a new course, and embracing new models that take the wellbeing of our planetary ecology and all people into account. More than ever, we need to bridge the divides that exist across society wherever we can. We all need to be peacemakers, and we all must support one another.
In a post-COVID world, we will all have the opportunity to be leaders and equip ourselves and deepen our skills, particularly mental resilience, emotional intelligence, intuitive wisdom, and the ability to collaborate, even with those with whom we do not agree. Like the Synergos approach to bridging leadership, this new, more democratized leadership diffuses power and transforms how people across sectors come together to bring about social change through shared responsibility, openness, and cooperation. As I look into our future, I am optimistic that we are on our way to an era of dynamic cohesion, where holistic, bridging leaders show us direction, where the circular becomes the new linear, and where we truly realize that we are one.
At Synergos, our aim has been to become a model of the world that we wish to create. Over the past eighteen months we have looked inward at ourselves, broken down longstanding silos and begun to work in a more trusting, integrated way. This has been the goal of our transition to becoming agile. It has helped us adapt with greater coordination, integration, and compassion to this rapidly changing world.
I am very proud of our organization. The way we have transitioned as the global pandemic changed life as we had known it has been extraordinary, with many of our staff members stepping up, developing new programs, and connecting more meaningfully with our networks, existing partners, and new collaborators, with purpose and with dedication. Without a doubt, our transformation is well underway. And I hope you will join us as we continue to chart a new course, expand our global networks, and offer bridging leadership in new, imaginative ways.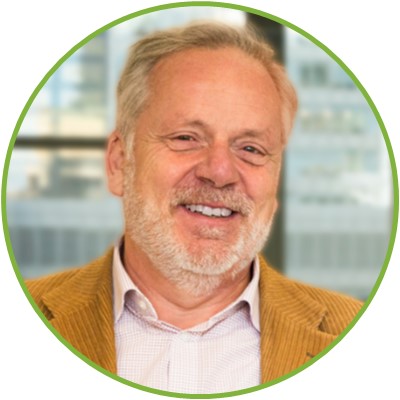 Henri van Eeghen
Synergos President and CEO