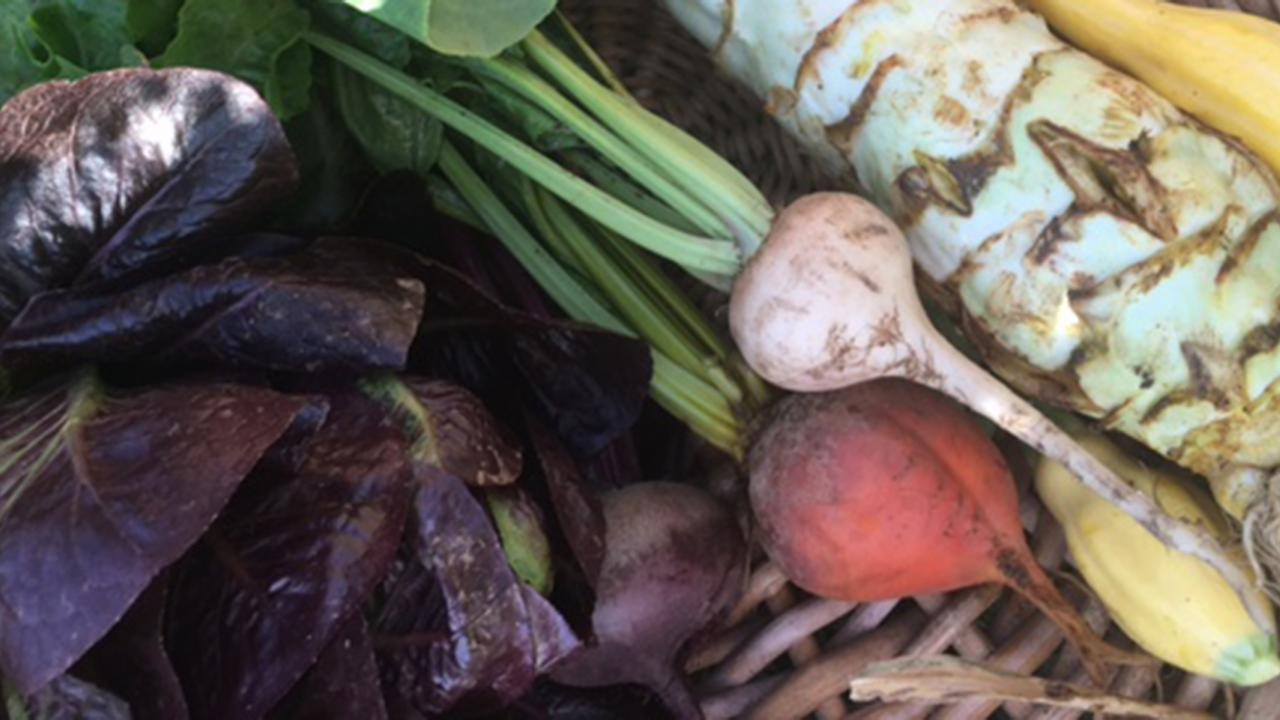 Susan Rockefeller, member of the Synergos Global Philanthropists Circle, is an award-winning documentary filmmaker, artist, and conservationist. Her latest endeavor, Musings, is a bi-monthly newsletter digital magazine that curates ideas and innovations that pave the way for a more sustainable future. Sue also sits on the boards of Oceana, the Stone Barns Center for Food and Agriculture, the We are Family Foundation, Southampton Arts Center, and the Land and Garden Preserve. She is an advisor to Food System 6 and MADE SAFE, Oceanic Global and Ohana & Co. In her film work, Susan is a Principal of Louverture films and a member of the Film Committee for the Museum of Modern Art.
Marieke Spence works with the Synergos Global Philanthropists Circle (GPC) and leads its Shifting the Food System Affinity Group. She conducted the following interview with Sue.
SYNERGOS GPC: You are involved with a variety of initiatives related to food systems - Stone Barns Center for Food and Agriculture, Oceana, and Food System 6 among others. What has drawn you to focus your portfolio in this way?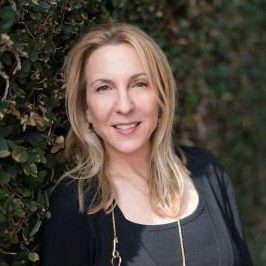 SUE ROCKEFELLER: The majority of the businesses and organizations that I support tie back to my husband David's and my philanthropic focus area of healthy soils and healthy seas. These sensitive ecosystems are intrinsically interconnected, and our relationship to both the land and the sea impacts the resources that we depend on for survival. When addressing complicated issues such as how to sustain vital resources, or enough healthy and sustainable food to feed our growing population, I believe that we need to take a multifaceted approach. That's why I support a dynamic range of organizations that tackle and find scalable solutions to food security issues and issues related to climate change.
I am on the board of Stone Barns Center for Food and Agriculture in Tarrytown, New York, because I believe that we need to invest in resilient and regenerative agriculture that promotes vibrant farming.
I am an advisor to San Francisco-based accelerator, Food System 6, because it's a leader in identifying and incubating food-based innovations that have the potential to become scalable businesses. Oceana has a campaign called, "save the oceans, feed the world" which focuses on implementing better and proven management measures to increase global fish catch, rebuild ocean biodiversity and abundance, and feed a billion people a healthy meal of seafood each day.
I feel so strongly about our oceans, not only as the source of all life on the planet, but as the source of its sustenance, that I've been on the board of Oceana now for over 10 years.
"One of the main elements that I consider before working with a new company or organization is its ability to bring its work to scale."
Each of these organizations - Stone Barns, Food System 6, and Oceana - combines the best of new technologies with age-old wisdom and industry-specific expertise to address major issues within our food system, and to provide solutions for positive change.
When looking into new businesses or organizations to support, I believe it's important that their work addresses fundamental issues with a holistic perspective. Whether it's through wide-reaching education programs, technological innovations, or collaborative partnerships, I look for organizations that are impactful as well as engaging. One of the main elements that I consider before working with a new company or organization is its ability to bring its work to scale. I am an advocate for localized solutions and support local organizations in the communities where I live. I also believe it's vital to support and engage with organizations that have global implications and growth potential.
How do you find high-performing organizations and projects to support related to food, agriculture, the environment?
Many of the new opportunities that I come across are sourced from my existing network. Through my philanthropic work and the groundwork I did for my 2016 film, Food for Thought Food for Life, I have met people around the world that share in my vision for a more sustainable and abundant future. I continue to meet food-focused philanthropists, entrepreneurs and business-leaders through personal introductions, in my travels with my husband David, and through my digital magazine, Musings, which has a specific vertical dedicated to agriculture and food system innovation. There are many projects and opportunities that I would love to support.
The challenge for me isn't finding the opportunities, but rather it is finding the right opportunities that meet my criteria and financial capabilities, and are synergistic with my existing involvements.
"I think the biggest challenge facing our food system is the lack of stakeholder participation."
Is there a grant or investment related to food systems that you are particularly proud of? If yes, what made it meaningful for you?
I'm excited about all of my involvements. In particular, I'm excited about Stone Barns' work in educating the next generation of farmers and food citizens, and Food System 6's work in identifying and mentoring food-focused entrepreneurs with the potential to better our systems. I believe that the young and the more experienced need to work together. The young need the wisdom of their elders, and those who have been veterans in their respective fields need the ingenuity of younger generations.
I'm also excited about a new film that I am an Executive Producer for. Kiss the Ground highlights the unexplored power of our soil and the microbial universe it houses. Just as I'm passionate about preserving the health of the oceans because they are the source of all life on earth, I'm passionate about preserving the health of the soil because it's responsible for all life, and much of our food security, on land.
What do you see as the single biggest threat to our food system today? And what gives you hope that we can fix it?
I think the biggest challenge facing our food system is the lack of stakeholder participation. The issues we're seeing around the world are so deep and broad, that we need everyone at the table if we want things to change.
"We need to empower individuals, conscious eaters, and food citizens to understand that eating is a political act."
We need to elevate the conversation and the level of awareness to a place where people understand agriculture's impact on the climate, as well as on both human and planetary health. We need to collectively harness the capital of investors, governments, corporations, and NGOs to invest in food system change and scalable technologies that will benefit us and the natural systems that support planetary health.
We also need to empower individuals, conscious eaters, and food citizens to understand that eating is a political act, and - as Michael Pollan would say - everyone can vote with their fork or chopsticks. We need everyone at the table to address issues of inequality, and inclusion of the world's poorest farmers with tools and technology to improve the lives of billions.
I am hopeful because there is a groundswell starting to happen. Gatherings such as the World Economic Forum and the Future of Food Tech Conference are convening thought leaders from around the world to share ideas and, in cases such as WEF, to hold each other accountable for global goals. The entrepreneurs and young farmers that we work with show promise and dedication for finding solutions, and the technologies and new agricultural methods that I've come across have the capacity to create measurable change.
In the GPC we talk about "bringing our whole selves" to our philanthropy. I think you embody this idea really well - beyond your grant and investment dollars you play an active role advocating on behalf of the causes you support. Can you describe some of those efforts?
I believe that in order to solve many of the pressing issues facing us today, we need everyone to play a part. That's why I use each opportunity that I can to not only advocate for the causes that I support, but also to educate people on how they can get involved.
My digital newsletter, Musings, curates a diverse array of solution-driven content in the hopes that the companies and the stories of the individuals that we highlight will inspire our readers to take action. I have also both partnered with brands to create message-inspired products ranging from jewelry, to t-shirts, and nail polishes that allow me to weave educational messaging into consumer marketing. I often host events that integrate philanthropic thought-leadership, whether in the form of panel discussions, round-tables, or luncheons to provide platforms for knowledge exchange. I also participate in select speaking engagements around the world to help amplify vital messaging and hopefully inspire change.
I believe that you need to walk your talk, so I work hard to live my values in my day-to-day actions. I also believe that if you start your day with gratitude, and understand the web of relationships that bring us our daily comforts, you can feel the issues more deeply and work to find equitable inclusion for people throughout the supply chain.
"Trust is in many ways a by-product of an individual's consistent actions."
Synergos has found that building trust is a prerequisite for effective collaboration. How do you think we can encourage trust-building in the food system, between stakeholders?
When entering any sort of business relationship, there needs to be an agreement on expectations, and accountability. When expectations aren't set, and collaborative partners aren't held accountable for their contributions, discrepancies arise.
Transparency is also a key element of building trust. Outside of setting expectations, I believe that it's important for stakeholders to know the individual team members, as well as the structure of the operation that they will be working with. This way they can fully understand how deliverables will be met, and who is responsible for meeting them.
There also needs to be mutual respect for both teams that are working towards the desired result. Trust requires the ability to feel the commitment of others with whom you are working, and to have faith in the outcome. Effective collaboration is built on people showing up for each other and delivering their commitments with accountability. Trust is in many ways a by-product of an individual's consistent actions.
The last question is with our next-generation members in mind. Sue, knowing what you know today about giving and investing related to food systems, what advice would you give to your 25-year old self if you had the chance?
Stay true to your mission and be patient. Following your heart doesn't always lead you down the easiest path. There may be turbulent times, but if you take a long-term view and remind yourself of why you're doing what you're doing, you will find your way. Seeing your hard work come to fruition will be worth the wait, and you will grow in the process.
The older I get, the more important I believe it is to follow the inklings of your heart. Life is miraculous and mysterious and having a long-term view and faith in life's process is key.