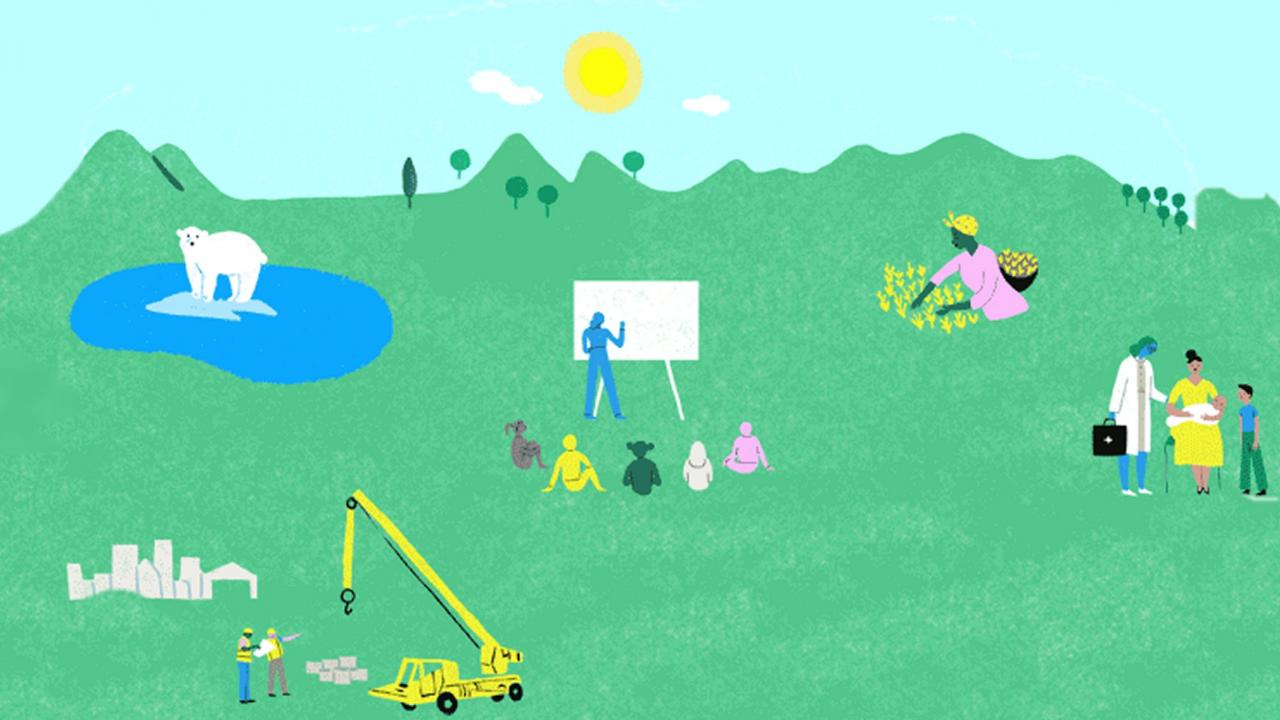 Inner Work for Social Change
A project by Synergos & Fetzer Institute

Synergos and the Fetzer Institute launched the Inner Work for Social Change project in 2018 with the goal of shedding light on the power of personal transformation in social impact.
By highlighting stories of social change on a range of issues all over the world, the project strives to show how Inner work fosters bridging leadership to make social action more effective and sustainable.
This speaks to both head and heart by making a case for Inner work as a tool for boosting social impact and by telling moving stories about inner work's power to to deepen leaders' purpose and impact. The project also offers resources for individuals, groups, and organizations interested in applying inner work practices in their own social impact work.

Analysis and concepts
Defining Inner Work for Social Change: A conceptual paper by Shirley Pendlebury
Take Heart: Learning from Six Case Studies by Shirley Pendlebury
Why invest in inner work? Making the case to professionals, change-makers, leaders, and organizations
Summary: The case for inner work
Paper
Case studies, stories, and videos
Ethiopia: A Blink of Transformation - Building trust and collaboration in the malt barley value chain
Video: Leading Through Listening - Usman's Story
Full case study by Beyene Tadesse
Philippines: Bridging Inner & System Governance - Co-creating Responsive Health Systems for Better Health Outcomes of the Filipino Poor
Story: How inner work helped a public health expert come back from the brink of despair - Baj':s Story
Full case study by Heidee Buenaventura
Namibia: Exploring Inner & Outer Geographies - A joint public health expedition with the African Public Health Leadership Initiative
Video: Walking in Their Shoes - Alicky's Story
Full case study by DeeDee Yates
Brazil: Jumping into the waves of the river - the Pact for Education in Pará
Aurelino's Story: How an education secretary used the power of multi-sector collaboration, rooted in trust, to help more students in his city access a quality education.
Full case study by Renato Guimarães
South Africa: Remember Not To Forget - Reigniting ubuntu for school change
Segogo's Story - How exercises in radical honesty and trust building helped a school principal and his community change the trajectory of a struggling school
Full case study by Morabo Morojele
India: The Courage to Lead - The Bhavishya Alliance's journey in tackling undernutrition in Maharashtra
Video: Finding the Courage to Lead - Manish's Story
Full case study by Andrea Rodericks
Collection: Case Study Summaries