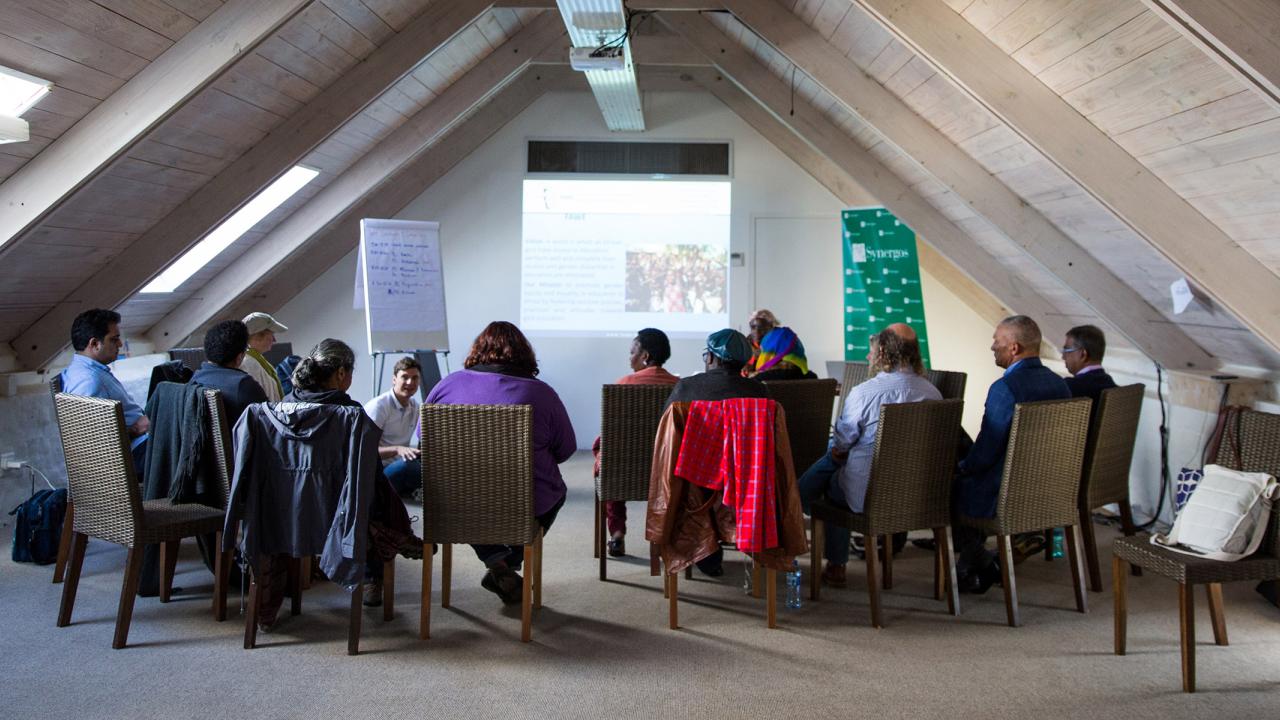 Introduction
Synergos believes that leadership, including by individual philanthropists and philanthropic institutions, is essential to creating trust and collaborations that can lead to positive, sustainable change. But philanthropists and philanthropic institutions themselves often need support to fulfill their potential as catalysts and funders of change.
Convening the Synergos Global Philanthropists Circle (GPC), a network of philanthropists from around the world is one way in which we are working to support philanthropy. The GPC is thus part of the what is called global philanthropy and social investment infrastructure (PSII).
We recently commissioned Constellations for Change to look at the landscape of philanthropy and social investment infrastructure to better inform our practice and identify opportunities for collaboration. We are sharing a summary of this learning in the hopes that philanthropists, social investors and PSII organizations themselves can better understand the field and together find ways to improve it.
Key Findings
1. PSII (philanthropy and social investment infrastructure) organizations quite often engage in a variety of activities in pursuit of promoting the infrastructure of the philanthropy and social investment sector. The current discourse and literature assume that PSII organizations are mainly nonprofit entities. Yet it should be noted that there are an increasing number of both hybrid and purely for-profit philanthropy advisory organizations which refer to themselves as "mission driven," offering fee- based services to donor clients as well as engaging in many typical nonprofit PSII activities (described below).

Industry Trend: Philanthropy Support Organizations (PSOs)
Within the last two decades, initiatives such as the Worldwide Initiatives for Grantmaker Support (WINGS), a network of philanthropy associations, have professionalized the philanthropic support infrastructure.
The Worldwide Initiatives for Grantmaker Support (WINGS) is a network of 100 philanthropy associations and support organizations from 39 countries across the globe that promote leadership on the development of philanthropy and social investment.
Services offered by WINGS Network Participants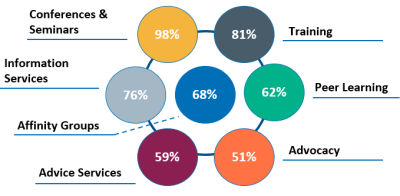 Sources: www.wingsweb.org/page/4cs and wings.issuelab.org/resources/26486/26486.pdf
However, the reverse is often not true- nonprofit PSIIs typically do not offer fee-based services, while there is a slight buzz about this in the sector and several are considering it. This study looked at both nonprofit and for-profit organization models.
2. Nonprofit PSIIs tend to be member-based organizations, yet some are also networks without formal membership, think tanks, service /training providers. They are set up at local, national, regional or global levels. Often, regardless of form or location, they share functions of:
Regularly convening small and/or larger groups of donors and other actors engaged in philanthropy
Engaging in advocacy to effect legislation affecting philanthropy
Conducting research and publishing studies about the sector and
Providing some form of education/training.
Some PSIIs are also diversifying their activities and economic models (e.g. service-based fees), but a majority continue to rely heavily on member fees and grants.
3. PSII organizations do not typically include donor collaboration platforms/initiatives as part of their offerings. While not unique necessarily, there has been a visible increase in the number of new PSII organizations established with the sole purpose of bringing donors together for collaborative philanthropy. They tend to serve one of both of the following purposes:
Helping to lower the barriers to entry to philanthropy and social investment, making it easier for newcomers to enter a particular field (e.g. SDGs, climate, impact investing) by jumping into a ready to use platform that is already set up with know how, staff and programs;
Bringing in more funders to leverage assets (financial and other) and increase coordination among funders interested in a particular area with the goal of increasing scale and impact in that area.

4. Hybrid and for-profit organizations advising donors typically offer services ranging from strategic consulting, fund management (e.g. fiscal sponsorship), program implementation and other activities to help ease/support the philanthropic and/or social investments of donors. Donors can be families, high net worth individuals, other foundations, corporate entities and governments.

5. The number of hybrid, for-profit and nonprofit PSII organizations are increasing and diversifying. Among the main reasons for this appears to be:

More wealth leading to more new donors wanting to engage and seeking guidance
More diverse approaches and options for engaging in philanthropy (e.g. not just setting up a foundation; venture philanthropy, social investment, fiscal sponsorship etc.)
The popular trend of collaborative philanthropy thus making the "lone wolf" approach less common
The rise in the interconnectivity (between and across sectors) and globalization of philanthropy

6. The collaborative /collective philanthropy space is increasingly crowded. These are organizations that are established specifically for donors to fund together and/or existing organizations (advisories, nonprofit PSIIs) that are offering this as a new service/program. The nonprofit platforms typically have operating costs underwritten by the founder(s) of the organization. This offers donor members the opportunity to channel 100% of their funds directly to the cause at hand. The growth appears to be more on the global level (often organized by US based global platforms and formed thematically, e.g. climate, SDGs, impact investing) as compared to the regional level.

7. At the regional level, there appears to be more growth of PSIIs whose primary purpose is to bring donors together to connect with and learn from one another. More activity is observed in South East Asia, Latin America and Africa.

8. The increase in PSIIs of all forms is apparent, as is the increased competition and rather limited collaboration (to date) among them. There have been some mergers of PSIIs (in the US for example) but this is not by any means common practice.