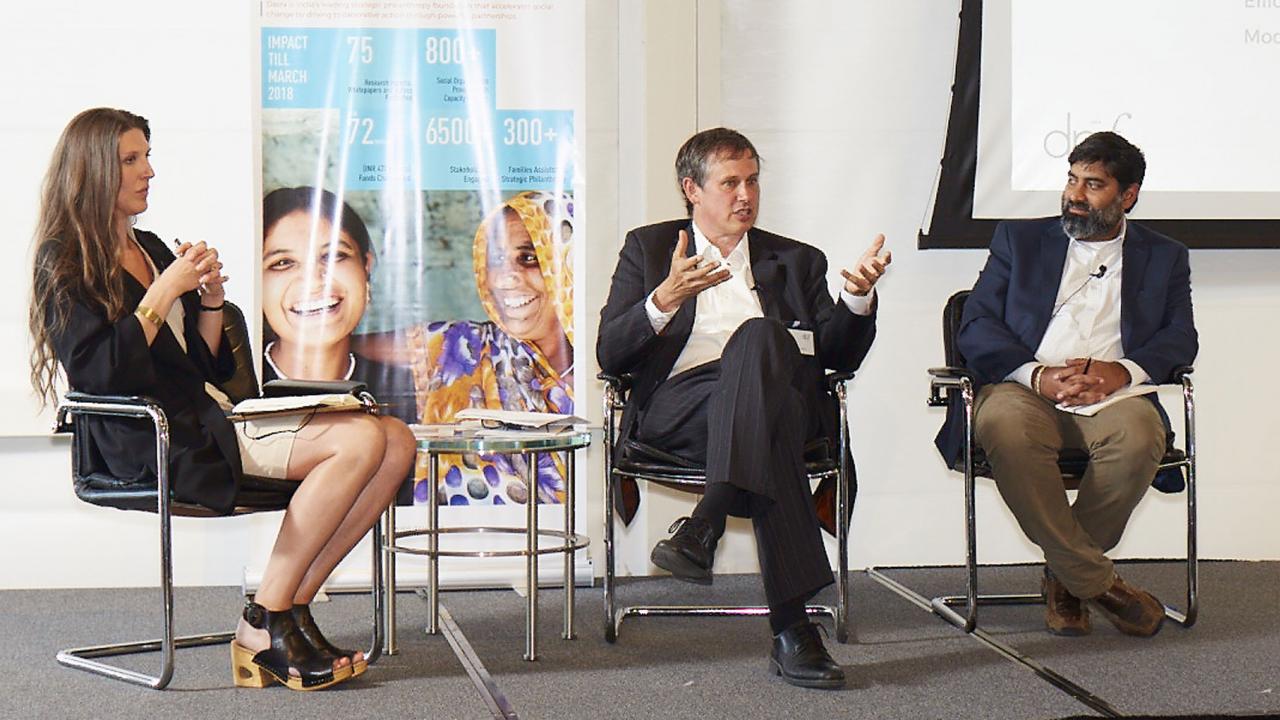 "There is a humility that we have to have as donors and funders to say, 'Look these are big problems that're hard, and that people have been working at for a long time.
 
I need to be very cognizant of being humble. I need to listen. I need to understand.'"
So said Elliott Donnelley II, a member of the Synergos Global Philanthropists Circle, in a conversation on Purpose and Partnerships in Philanthropy at the 2018 Dasra Philanthropy Forum.
The session touched on values and family, building trust, impact investing, and emerging philanthropy - particularly in China and India. And at the most fundamental level, it raised the importance of philanthropists and social investors learning from peers, trusted advisors, and the people they are working to help. The session also featured Dasra co-founder Deval Sanghavi and was moderated by Synergos' Kate Czarniak.