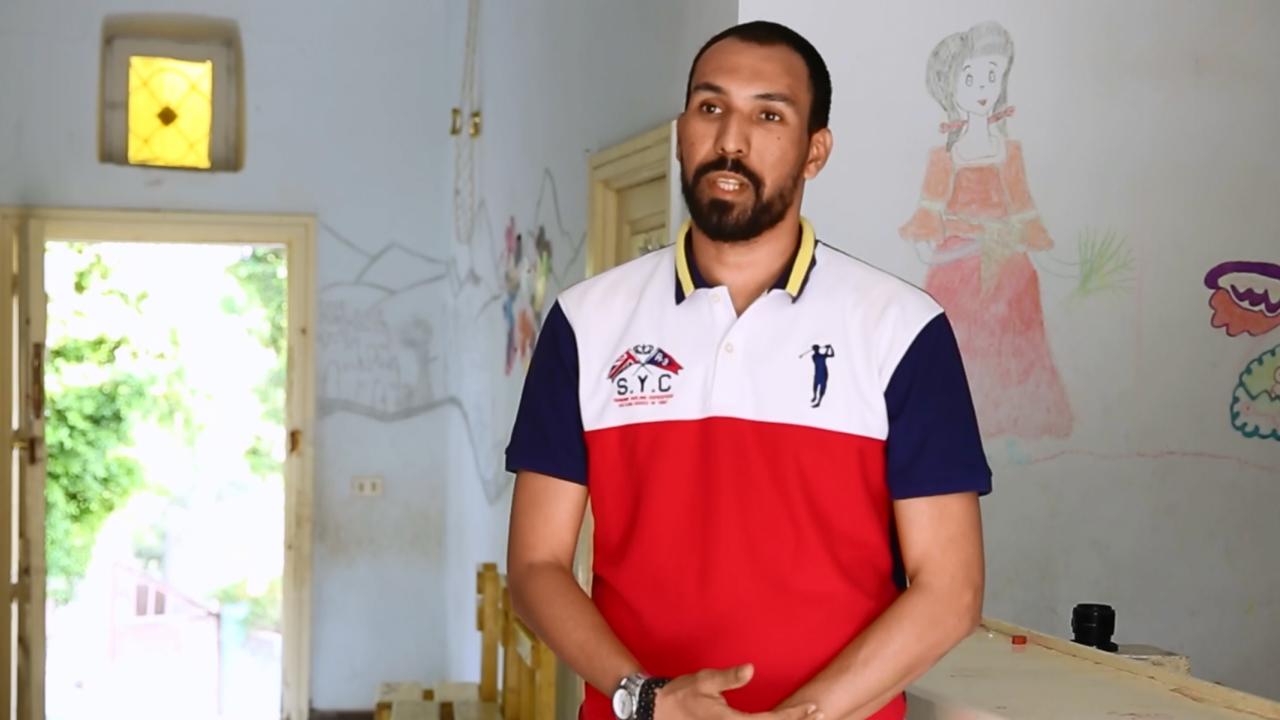 Mahmoud Sayed Abd El Lateef is a Synergos social entrepreneur who is working to overcome the marginalization of disabled children in the Aswam governorate of Egypt. 
Differently abled people are one of the largest minority groups all over the world. In  Aswan, Egypt they are greatly marginalized, with a huge gap in opportunities they and their families have in comparison to the non-disabled. Furthermore, families lack enough awareness and abilities to deal with disabilities, which has a negative impact on the psychological well-being of their children.
Mahmoud is responding to this challenge by constructing a comprehensive equipped center to educate and develop the disabled children in interactive and entertaining ways. The center will be a refuge for these children to learn, to practice new things, and to intermingle with their peers from the non-disabled. It will also work on fostering their skills and capabilities through sports. Furthermore, the center will work on rehabilitating and psychologically supporting families to ensure a better understanding and awareness of their children's circumstances.