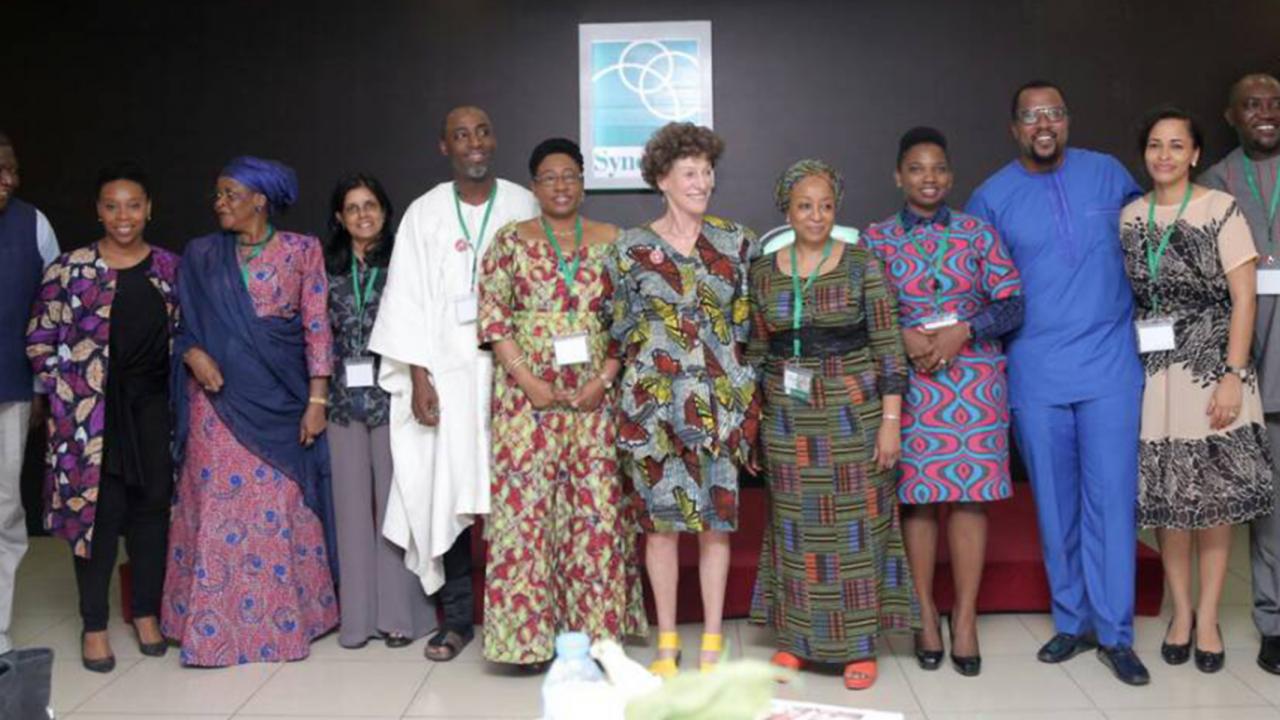 Synergos' founder Peggy Dulany was in Nigeria in November, meeting with stakeholders in our work to transform agriculture in that country, and participating in events we helped organize to promote diversity - including more participation of women and youth - in agriculture.
During the visit, she sat down with Ololade Bamidele of Premium Times to talk about the Synergos approach, our work in Nigeria, and the tremendous prospects for positive change there.
I have always heard about Nigeria and I have heard about the energy, the cultural diversity; of course, I knew about the oil boom, and how that had a down side to it. I have also heard about the corruption. So, I try not to just look at one element, and what I have seen since we started working here is there are people in every sector and we find this in every country.

There are allies in every sector – in the government, in the private sector, in the civil society. So, we seek out those allies, and what I am seeing is that more and more people are recognising that the dependence on oil was a bubble, and it isn't going to last. And that if Nigeria is growing at the rate that it is growing, there will have to be a real shift in agriculture so that the country can support itself and even become an exporter. So, I'm filled with hope with what I see with the possibilities; and seeing this young people at this meeting today, passionately convinced that agriculture has to be a future in their lives which is a key ingredient, because I heard here today that the average age of farmers are 65. There has to be a shift, so that young people really see that there are potentials, not only for higher income but also for exciting new innovations.