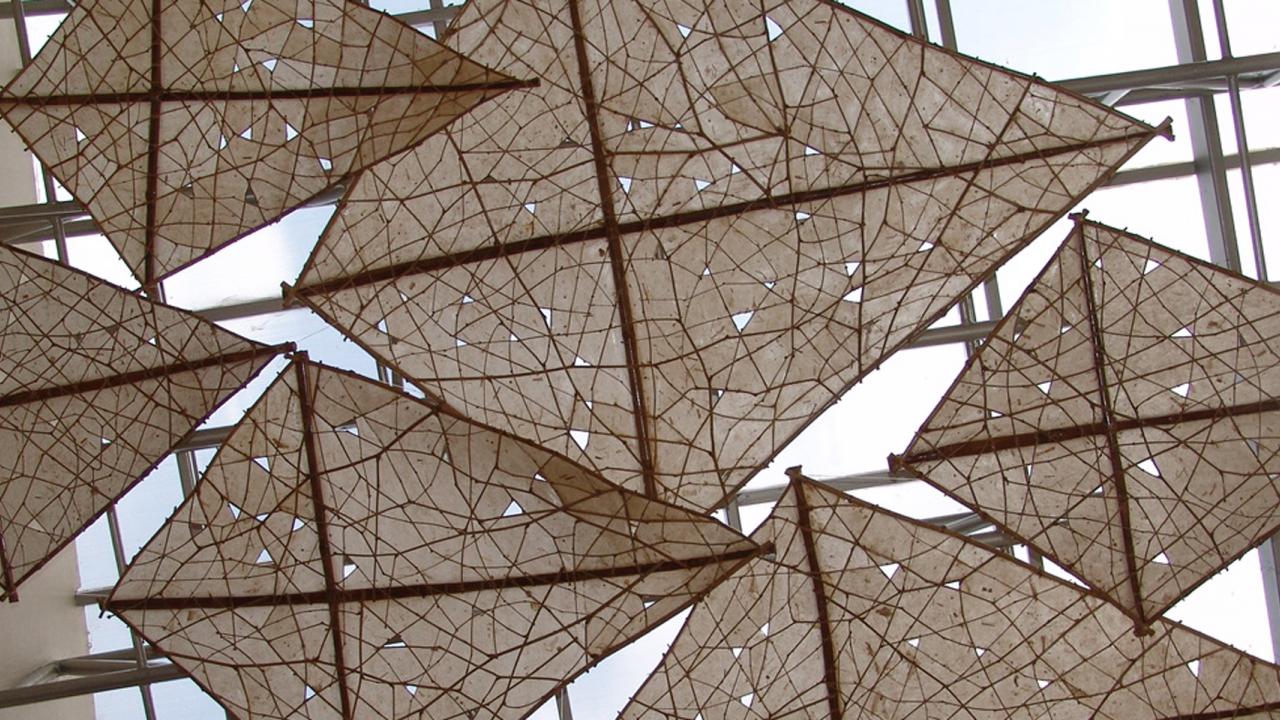 By John Heller, Synergos Institute
Within days of finishing college, I was up to my ankles in mud, planting rice in northeast Thailand as a Peace Corps volunteer working on nutrition, agriculture, and income-generating projects. Fast forward 25 years, I am sitting in a hot conference room at the Federal Ministry of Agriculture and Rural Development in Abuja, Nigeria, working with government leaders to devise ways of improving the lives of smallholder farmers.
Between the bookends of Thailand and Nigeria, I've worked in many countries engaging NGOs, governments, and businesses to find ways of improving the livelihood and well-being of struggling communities. It feels like I joined the Peace Corps and forgot to clock out. The energy I have for global work is still there.
Reflecting on my own experience leads me to the question of what keeps people going in the same field for many years? More precisely, I wanted to better understand what enables corporate leaders working on sustainability to do so, well, sustainably. A career in corporate sustainability is tricky business, given the pressure to help save the world and also to make a profit. Being a businessperson or a social/environmental leader alone is enough of a headache – so what kind of inner and external resources do corporate leaders need to do both?
The Synergos Institute, where I work, builds partnerships between companies, governments and communities to generate social impact. It also provides leadership development, advisory support, and project implementation guidance to companies on a range of sustainability issues. One of the great gifts for me in leading this work is the opportunity to connect with some of the leading lights in the sustainability field. To gain perspective on what it takes to do this work for the long haul, I reached out to ten of the most thoughtful people I know, all senior corporate leaders with extensive business and sustainability experience. They come from diverse industries – personal care products, logistics, food, beverages, consumer goods retailing, and clothing. And all have found smart ways to navigate the peculiar pressures of working through business to advance social and environmental goals.
I asked each one to share the story of their career in sustainability, to describe how they had been able to maintain energy over many years, and to offer suggestions for others in the field. What I learned was surprising and even quite touching. At the most basic level, they pointed to two kinds of alignment: connecting the personal to the professional, and striving to connect the business' sustainability work with its core goals, strengths, and operations.
The starting place on a journey of sustainable sustainability, many of my wise colleagues pointed out, is self-knowledge. As Mark Twain is supposed to have said, "the two most important days of your life are the day you are born and the day you find out why." When we are clear on our purpose the choice of career becomes obvious. "My journey started when I was running a large department," shared the CEO of a global logistics company. "I realized that what made me happy as a person was to help others. I realized that a life of service was making me happy. Then that became the anchor point."
Working in sustainability is not for the faint of heart. The work can be inspiring and uplifting, but it is too often a pressured-filled crucible of discouragement, a tug of war between opposing goals. A good friend of mine likes to say that working in sustainability is the loneliest job that everyone wants. "The soul has to want to do this kind of work, it has to agree with one's very essence as a person," one colleague put it, "otherwise we get frustrated by every obstacle we encounter and we don't have the grounding we need to make amazing things happen." For some people, purpose is obvious and clear from the beginning. Sometimes a triggering event or experience brings clarity. For most of us, though, discovering and articulating the reason we were put here on earth is a multi-year wrestling match between diverging interests and aspirations.
How aware are sustainability professionals of their life's purpose? Is the decision to work in this field typically a casual choice or a conscious one? And in our wicked-fast world, where do we find the moments and guidance to do the inner work needed to clarify who we are in order to inform the big life choices we make? At least one of the people I interviewed spoke of those milestone moments when he intentionally took time for reflection: the fog lifted and his purpose became that much clearer. He described a leadership retreat (full disclosure, the retreat was organized by Synergos) that led him to dedicate his career and considerable leadership abilities in the service of creating shared value. "Once you discover your passion and where it is coming from, you just do it. Once you are clear, you can go to a higher altitude," he said.
One of the biggest energy sources for sustainability leaders is alignment of their individual purpose and the higher purpose of the company. "You have to be clear on your purpose and the purpose of the organization. If they are aligned then it makes it easy to stay," a former senior leader at a food and personal care products company offered. "If they are not, you have to make a choice."
Nearly everyone I interviewed said their work was about meaning, a search for something bigger than themselves, bigger than the company.
I saw that in a project that Synergos organized with a large food company that wanted to improve child nutrition in Africa. We reached a kind of energetic convergence point when team members connected emotionally with the children they sought to serve, with their sense of individual purpose, and with the insight that their company, as a business, could bring about enormous positive change. There was an awareness that they were not just working for a company but rather through a company to realize a larger aspiration.
"It is not about the soap we are selling but about the 500,000 children we are saving from dying from diarrhea," a former senior executive with a food and personal care products told me. "If you articulate it in that way then the energy and meaning you can create, the reciprocity you get from consumers, is one big miracle."
Sustainability professionals, however, cannot survive on higher purpose alone. "Make sure that what you do not only makes a difference but that it also makes sense for the business," a leader in the fashion industry warned. "You have to make the business case," she said or you will endlessly be fighting a battle over everything – existence, company and CEO mindshare, budgets, staff. Those kinds of battles often sap the vital energy of sustainability leaders and drive them out of the field.
"Before you come in as the 'messiah of green,' understand the business" the head of sustainability at a global beverage company said. "Understand where the business is and where the business is going. Don't lead with your idealism, but get behind the business because that's where the energy is." Some emphasized the importance of working in the business first before coming into a sustainability role. "Go run a shop or a category. Deal with the commercial work and then go into sustainability," a sustainability leader at a large food retail company recommended.
Some went even further and suggested reframing sustainability entirely, positioning sustainability as not just getting behind the business but as an energizing driver of innovation and growth. The idea is to move sustainability from the fringes, from being a "nice to have" (or "forced to have"), to being integral to growth, like R & D or marketing. "When sustainability is a business generator, when sustainability helps us connect deeply with the values of our customers and build brand loyalty, we cross over into a different relationship with our company and we stop having to make the argument for why sustainability is relevant." Operating at the crossroads between business and society, sustainability leaders may be particularly well-situated to understand the needs of different stakeholders, to see opportunities from the "world in" rather from the "company out" and to generate new business models and sources of revenue.
But beware, as sustainability efforts move closer to the core business, the spotlight can grow hotter. "Most heads of CSR in business from years ago have dropped out. It used to be a sideline," a sustainability leader shared. "When it is integrated into the business there is more scrutiny, more accountability. Some people who did not like the pressure dropped out." What kinds of skills might sustainability leaders need to handle the greater pressure? A colleague referenced eight essential capabilities: "people skills, business skills, the ability to translate sustainability trends into things businesses can understand, networks, imagination, resilience, adaptability and courage."
A word on people skills, since nearly everyone I spoke with referenced the importance of trust and relationships, both inside the company and beyond it, to sustaining a career in the field. Those relationships can be energizing. "I've met with, worried with, worked with, and come to respect partners working far beyond the business sector," a long-time sustainability leader shared. "These people have become my teachers and my friends." Building trusting relationships with people from different sectors and different worldviews is about supple diplomacy and openness – not about pushing a fixed point of view, many said. "The work is not about persuasion, not force," one shared. Persuading others, and demonstrating that we are also open to being persuaded, requires that sustainability professionals be adept bridgers, capable of translating across the language and culture of business, civil society, government and elsewhere.
Another, one of the tougher business leaders I know, took the importance of relationships even further: "I sometimes say to my team, 'You are going to be spending more time with me than with your children and your spouse. Maybe you and I should build a relationship with one another. You have to learn to love me and I will have to learn to love you because you and I have to spend our lives together.'"
So as I tease out the secret sauce of a sustainable career in sustainability, here are the main themes that pop out: know your purpose, know your business, align your purpose with your business's highest purpose, and build enriching relationships both inside and outside your company. And as for me, the Peace Corps guy who forgot to return home? I can't tell you with any clarity where I will be over the next 25 years, except to say that wherever I go it's likely to be a hot country with bad traffic. I can, however, say with a high degree of certainty what I'll be doing, which is giving it my all to make this little planet of ours a better, healthier, and fairer place to live.