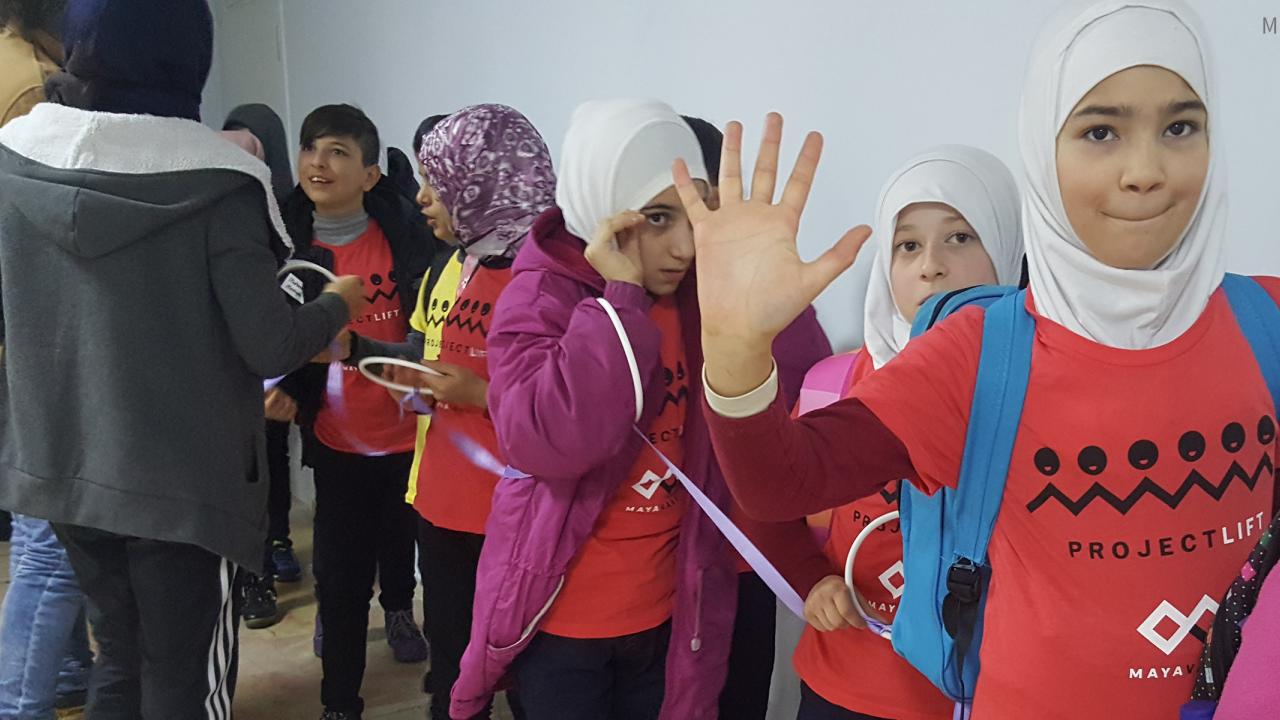 "It is the obligation of every person born in a safer room to open the door when someone in danger knocks."
- Dina Nayeri, award winning author and refugee
Refugees are among the most vulnerable people in the world with an estimated 65 million people displaced as a result of armed conflict or persecution - a number equal to the population of France. Over half of all refugees originate from just three countries affected by civil conflict - South Sudan, Afghanistan and Syria.  
Refugees that flee conflict face a life of poverty, psychological trauma and severe restrictions accessing education and employment. Many are stranded for years in temporary homes and camps, trying to re-build their lives.
The Refugees and Migration affinity group was borne out of a concern from GPC members of the plight of Syrian refugees and has since expanded to focus on all refugees and migrants. This affinity group convenes members working on this issue to share examples of effective approaches, identify gaps and explore ideas for joint action.
Examples of the organisations led or supported by members include:
Mercy Corps
Initially started to help refugees fleeing the Cambodian genocide in 1979, Mercy Corps has widened its humanitarian assistance to cover 40 countries in conflict and post-conflict zones. Mercy Corps is currently helping the Royhinga refugees in Bangladesh, providing humanitarian assistance within Syria and the Democratic Republic of Congo, in Northern Uganda supporting those escaping the conflict in South Sudan and helping refugees arriving into Greece both on the ground and through a dedicated online portal. As well as short-term assistance, it also partners and collaborates with Government and civil society to develop sustainable infrastructure to help people into the long-term.
Maya Foundation
Maya is a private foundation in Turkey which provides mental and psychosocial support programmes for children with a specialized focus on Syrian refugees. Turkey hosts the largest number of Syrian refugees – 3.6million and receives new refugees on a daily basis. Maya aims to repair the trauma caused by the civil war and forced migration. Operating from Istanbul with a child protection office and in five public schools, Maya achieves its mission through child protection provision, delivering individual and group therapeutic workshops, international advocacy, MHPSS capacity building initiatives for others working with traumatized populations and through their trauma informed schools program which includes teacher trainings.
The Refugee Center Online
Information is the key ingredient in the successful reintegration of migrants which is what The Refugee Center Online aims to achieve for refugees and migrants. Started in 2013 as a one-stop comprehensive website providing resources and information for newcomers to the USA so they can build successful lives in America, it has since expanded to Italy and plans to grow even further to other countries with large refugee populations. Content has been curated by resettled refugees and is available in multiple languages. It has become an invaluable resource especially at a time when fewer on the ground organisations exist to integrate refugees into their new home countries.
The Refugees and Migration group is led by GPC Senior Advisor Jamie Webb.
Top photo courtesy of Maya Vakfı.