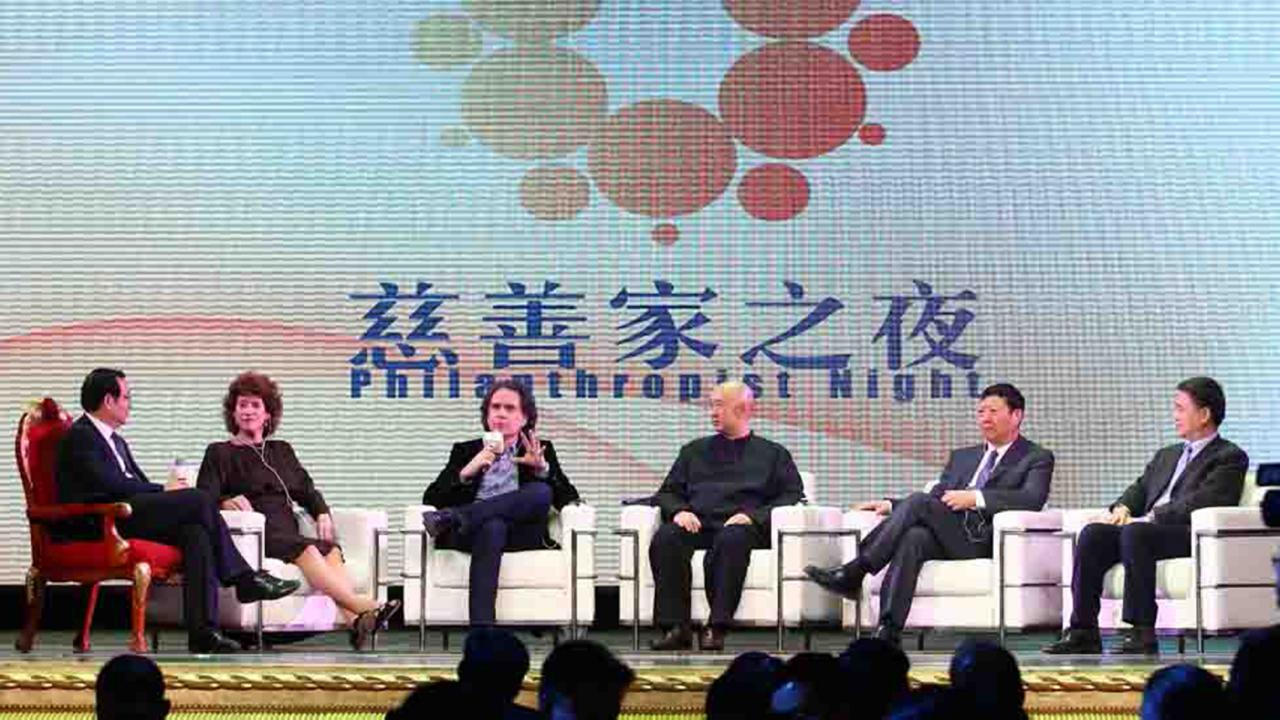 GPC Member-Related Events and Other Philanthropic Events Calendar
SEPTEMBER 2018
Philanthropy Australia National Conference 2018: Purpose is it enough?
Melbourne, Australia, September 5-6, 2018
The Australia National Conference will bring together local and international delegates to explore the best way to fight for social justice, philanthropy's role in our democracy and ways to achieve a sustainable systemic change. Also, the conference intends to navigate the tensions faced in philanthropy such as the potential conflict between passion and objective purpose. 
Global Donors Forum 2018 - Building Resilient Ecosystems: Philanthropy's Response to Inequality and Societal Tensions
London, United Kingdom, September 10-12, 2018
The Forum will provide participants the opportunity to explore the new innovative perspectives that intend to address the factors that allow for different forms of extremism and national populism to entrench into society. Special focus will be paid to the role that philanthropy has in establishing a relationship based on trust between those who have differing perspectives of the world.  
Scaling Investment in Regenerative Agriculture
San Francisco, United States, September 11, 2018
In partnership with the Global Climate Action Summit , The Carbon Farming Network is organizing an event that will bring together investors across the investment spectrum, progressive companies, and project developers working in innovative ways to promote regenerative agriculture with the goal of sharing information and ideas about projects and investment approaches so we can collectively identify and solve for more viable pathways to expand and scale investment at this early stage in order to help rapidly utilize agriculture globally as a key part of the climate solution. For more information contact Marieke Spence at mspence@synergos.org
Brazilian Forum of Philanthropists and Social Investors 2018
Sao Paulo, Brazil, September 12, 2018
The Forum will address the impact of technology and whether it reduces or increases inequalities. Some of the discussion topics include technology and social investment, artificial intelligence and philanthropy, social entrepreneurship cases and financing technologies.  
Philanthropy for Better Cities Forum 2018
Hong Kong, China, September 20-21, 2018
The Forum provides a platform to collaborate with like-minded delegates and address metropolitan social issues. The forum is an opportunity to get insight from renowned experts, hear about case studies, and discover innovative ways to create social impact. Some themes to be discussed include: Leveraging the Market, Sustainable Development, Maximizing Impact, Youth and Creativity, and Mental Health & Well-being.
NEXUS Latin America Summit 2018
Quito, Ecuador, September 27-28, 2018
The two day gathering will convene philanthropists, family business members, and other civil society leaders to address issues that the region is facing. The topics for discussion include ocean health, deforestation, refugees, family business as a tool for impact among others. The gathering will enable participants to learn about social and environmental issues but also advance in their personal journeys and maximize impact. 
OCTOBER 2018
Human Rights Funders Network Conference
Mexico City, Mexico, October 15-18,2018
Grounded in the context of Mexico and the Latin America region, the conference will profile efforts that are succeeding and challenge our community to fundamentally rethink how we make change in these times.
New Horizons in Social Investment: Global Exchange for Action and Impact 
Salzburg, Austria, October 27-30,2018
This global exchange will give participants the opportunity to understand global trends, exchange ideas, network, and compare philanthropic and impact investment models. The program intends to provide a platform to discuss strategies to address new challenges and equip participants with practical lessons they can apply in their organizations. 
IPASA Symposium 2018
Johannesburg, South Africa, October 30-31,2018
Taking place at the Nelson Mandela Foundation, the Symposium will focus on South African Philanthropy and trends in the region. IPASA aims to promote, support and advance independent philanthropy in South Africa. 
Global Impact Investing Network (GIIN) Investor Forum 2018
Paris, France, October 30-31,2018
The Forum is a good opportunity for participants to meet fellow impact investors, potential partners and industry leaders from around the world. 
NOVEMBER 2018
Oxford Social Finance Programme  
Oxford, United Kingdom, November 5-8,2018
Participants will join other social investors, philanthropists, foundations and governments and work together on actionable plans to address global challenges. The program is academically rigorous and an opportunity for peers to collaborate on global initiatives and align them with the necessary investment needed to achieve global impact.
New Frontiers for Impact: 14th EVPA Annual Conference
Warsaw, Poland, November 29-30,2018
EVPA's Annual Conference brings together experts from the social investment and venture philanthropy sector to cooperate on finding solutions to challenges that Europe is facing such as climate change, immigration, health care, among others.
MAY 2018
 "No Bystanders" – Global Philanthropy Forum Conference
Redwood City, CA, May 2-4, 2018
The 2018 Global Philanthropy Forum will focus on the antithesis of the trust deficit, and its cure. This year we will focus on social capital: the product of overlapping and reciprocal relationships of cooperation that allow societies to function. We will explore the ways in which leaders in all sectors are modelling collaborative problem-solving, addressing real world dangers, and building social capital and trust in the process. You can register for the event here.
APRIL 2018
The 2018 Skoll World Forum
Oxford, United Kingdom, Apr 10-13, 2018
The Skoll World Forum on Social Entrepreneurship which seeks to accelerate entrepreneurial approaches and solutions to the world's most pressing problems, will take place April 10-13, 2018. The forum unites social entrepreneurs with essential partners in a collaborative pursuit of learning, leverage, and large-scale social change. Forum delegates represent nearly 65 countries and participate in a range of interactive events in which delegates can openly share, collaborate, innovate, and, ultimately, advance social entrepreneurship.
JANUARY 2018
ACT.NOW Conference: Shaping The Future – Social Cohesion in Our Cities
Vienna, Austria, Jan 29-30, 2018
On January 29 – 30 January 2018, the 5th International Mayors´ Conference Now, co-founded by GPC Member Patricia Kahane, will take place in Vienna, Austria. The conference "Shaping the Future - Social Cohesion in our Cities" aims to address social cohesion, with a special emphasis on children and young people, following a human and child rights based approach. It will focus on sharing best practices in the field of social cohesion in Europe and the MENAT region and how to best enact existing legislation to ensure a transfer of knowledge and expertise going forward.