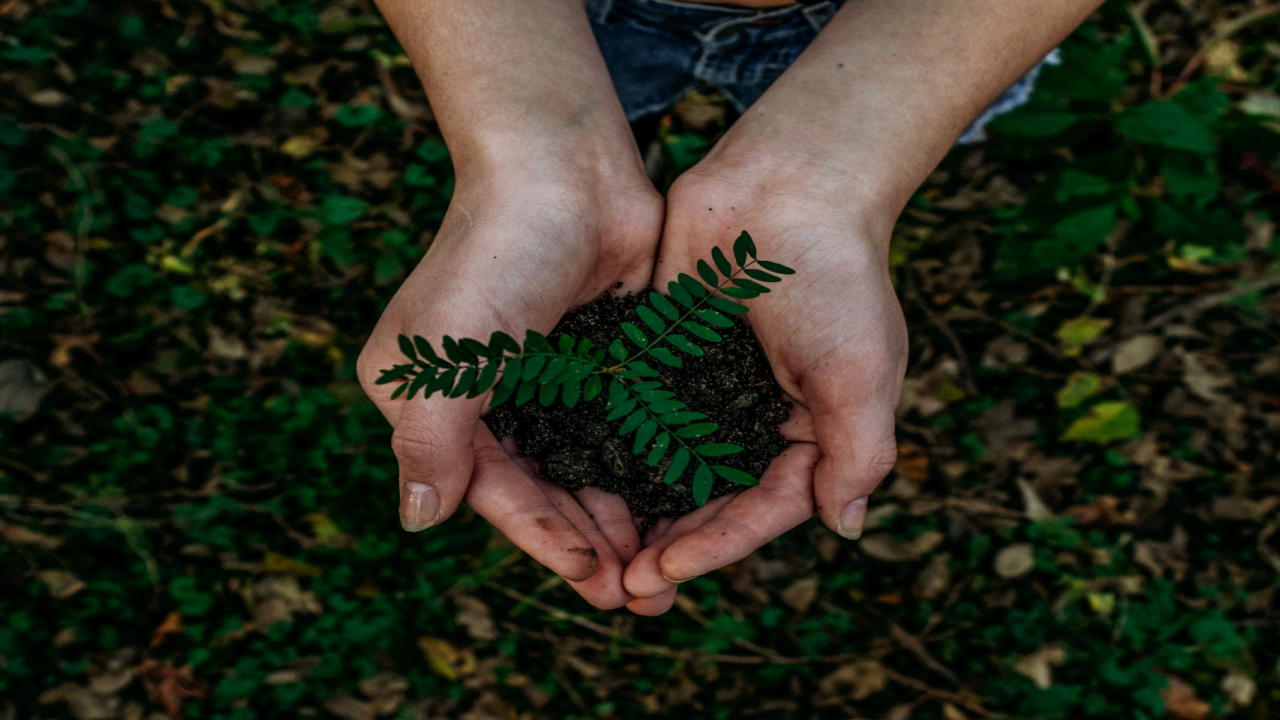 Climate and Environment Collaborative Community
ABOUT
The Climate and Environment Collaborative Community was formed in 2020 following a recognition by members of the Synergos Global Philanthropists Circle (GPC) that taking action on climate change was a fundamental issue for our generation.
The group came together to consider how philanthropy can take collective action which is required to achieve scale and impact. Whilst the focus of the group is to create a space for discussion on tackling climate change, broader linked environmental issues such as biodiversity, conservation and energy, which are putting the planet's health at risk are also some of the issues covered by the group. 
Community Meetings
Stay tuned for upcoming events.
Thursday, September 21st - 3:00pm CET/9:00am EST
In partnership with the Rockefeller Foundation and part of the Climate Week NYC line-up, member, Leena Dandekar, Founder and Principal of the Raintree Foundation, presented a proof of concept for a climate resilience-building program in a 2,100-hectares living landscape in the Western Ghats, a global biodiversity hotspot in India. With climate resilience at the center, her foundation is planning to scale up their living landscapes program taking the same approach and model that has been built over the years.
Uday Khemka, Vice Chairman of the SUN Group, and member of the Climate Group India Advisory Group shared the two following initiatives.
UMA: The Urgent Massive Action (UMA) funding marketplace is proposed to be a thematic and distribution-oriented mechanism connecting foundations with leading academics and non-profits looking to research and responsibly scale novel and nascent potential climate solutions.
GrAIL: The GrAIL learning network would landscape and shape possibilities for application of Green AI, provide a platform for best practices, and connect stakeholders across varied sectors to accelerate application and solutions.
June 2023
"Listening for Connection"
Climate change affects all aspects of our lives, from the food we eat to the air we breathe. We also know that climate change is a "man-made" crisis that begs for "man-made" solutions and a personal approach in order to scale climate reforms with lasting impact. As leaders, we are called to learn from and connect with those most affected by this global emergency and exceptional listening expertise is paramount. This was a unique workshop to deepen and strengthen listening abilities while exposing us to tools to more effectively communicate and address the intricacies of climate change and leadership. The session was facilitated by Annabel Park and Helen Selka of The People Project.
Watch the full session HERE
April 2023
This gathering focused on the importance of Nature Positive Action. The Global Commons Alliance who supports stakeholders working in the global nature-related accountability ecosystem joined us, along with grassroots organizations, ProDESC Mexico, Restless Development Africa and SEE China whom shared their. We explored how philanthropy's role as a funder, convener and pioneer are crucial in achieving the Global Biodiversity Framework and the Paris Agreement.
February 2023
This meeting was co-hosted by James Lorenz, Presentation by James Executive Director of Action Speaks Louder who discussed "greenwashing" and its impact, and Kelvin Fu, Co-founder and Managing Partner of Gunung Capital who shared his company's journey into sustainability and their efforts to decarbonize their manufacturing plant.
December 2022
Members and partners shared first-hand COP27 takeaways. Followed by updates about their work through the year and aspirations for 2023.
November 2022
Shloka Nath (Acting CEO, India Climate Collaborative) and Navroz Dubash (Professor, Centre for Policy Research) presented on the climate landscape in India. They explored some of the challenges of decarbonizing while developing, illustrated how the government is engaging the private sector on climate and shared thoughts around how funders can engage with impact in the space.
August 2022
Co-hosted by the 'Collective Action for the Amazon' and the 'Climate & Environment' Collaborative Communities, this session featured both a candid exchange on the limitations of philanthropy broadly and a discussion on the shortcomings of conventional philanthropic practices commonly employed in the Amazon. Two guest speakers shared their personal understandings and experiences of partnering philanthropy and technical solutions to best address the needs of indigenous communities and the environment in the Amazon region. Matt Portman, Director of Investment and Co-Founder of the Amazon Investor Coalition, highlighted his journey of coming to understand how to blend philanthropy and technological solutions and Danielle Rappaport, Chief Research & Innovation Officer and Co-Founder of the Amazon Investor Coalition, explored how entrepreneurship and technology have become vital in preserving the Amazon and fighting climate change.
June 2022
Global Green Grants with input from their East Africa Advisory Board & Global Indigenous Program explored the importance of Climate Justice as a lens to inform our decisions, definition of impact and philanthropy. The meeting focused on the definition of Climate Justice, Just Transition to Sustainable Energy Solutions, Civil Society & Climate Policy, Grassroots Climate Justice Grant making and Grantee Stories from Africa.
May 2022
A fireside discussion at the Synergos GPC annual meeting in New York on Climate Change and proximate leaders. Moderated by Elliott Donnelley II (Vice Chair, Synergos) the diverse panel comprised of Peter Seligmann (CEO, Nia Tero Chair, Conservation International), Uday Khemka (Vice-Chairman, SUN Group) and Dr. Margaret Klein Salamon (Executive Director, Climate Emergency Fund).
April 2022
Guest speaker Dan Cao, Programme Officer at the Oak Foundation talked about the Foundation's strategy and approach in China and the importance of the Climate agenda. This was followed by a Q&A session.
March 2022
At this meeting, member Uday Khemka followed up on his proposal to collectively launch an urgent and massive mitigation initiative designed to buy more time in relation to the irreversible natural tipping points. He was joined by Sir David King, the UK Government's former permanent Special Representative for Climate Change, who made a presentation on Climate Change & COP26.
 February 2022
GPC member Gary Ford and his team from MCE Social Capital presented their work to the group. This was followed by a discussion led by fellow member Uday Khemka about a proposal to initiate collective action. 
 November 2021
Dr. Margaret Klein Salamon led a climate psychology exercise with the members. This was followed by first-hand COP26 experience sharing. Members then shared updates about their work through 2021 and their aspirations for 2022. The meeting ended with a discussion around the need to map members' work and align interests where possible.
Climate & Environmental Protection in China Roundtable, October 2021
A closed virtual roundtable on climate & environmental protection in China. The objective of the roundtable was to contribute to a more balanced narrative on how China is taking global responsibility on the most pressing issue of our time. It helped amplify the innovative approaches of Chinese stakeholders on climate and environmental protection. This roundtable was co-hosted by the Rockefeller Foundation, Rockefeller Philanthropy Advisors, Asia Society Policy Institute and Synergos.
June 2021
At this meeting, Peter Kostishack, Vice President and Director of Programs Global Green Grants Fund; Margarita Moira, Managing Director, Partnerships, Nia Tero and Jamie Van Leeuwen from the Global Livingston Institute Ugandan Recycling Project shared learnings from community-centric, grassroots climate initiatives.
A New Playbook to Address the Crisis You Care About: Climate at Synergos Global Gathering, June 2021
Featured speaker Frederic Laloux led participants through a shortened version of "The Week" - a mass mobilisation project to address the climate crisis. He highlighted transferable principles of a more powerful playbook for mass engagement. This session was held as a part of the 2021 Synergos Global Gathering.
April 2021
Guest speaker Jennifer Kitt, Founding President, Climate Leadership Initiative (CLI) spoke about why philanthropy is key to meeting the urgent environmental crisis, and how CLI is engaging philanthropists and providing advisory services that help them get started quickly with outsized impact. 
What if Fire Never Became a Disaster, February 2021
This virtual event was organized to examine how collaboration could help mitigate the risks and disaster associated with the escalating and recurring wildfires across regions. Representation from Australia, Indonesia, California and Brazil shared their respective best practices and lessons learned to help better manage these disasters together.
February 2021
Members Nili Gilbert and Ivan Tse presented their work with The Net Zero+ Investment Collaborative and The Climate Action Pledge respectively. This was followed by a group discussion on aligning member interests and exploring collective action options led by David Mackenzie from the Angela Wright Bennett Foundation.
December 2020
GPC member Paul Bennet talked about why collaboration was critical to address the climate crisis and the purpose of the group. This was followed by a group discussion where members shared about their work and efforts in the area.
Climate - A New Playbook to Address The Crisis You Care About
Cherie Nursalim in conversation with Peggy Dulany
What if Fire Never Became a Disaster?