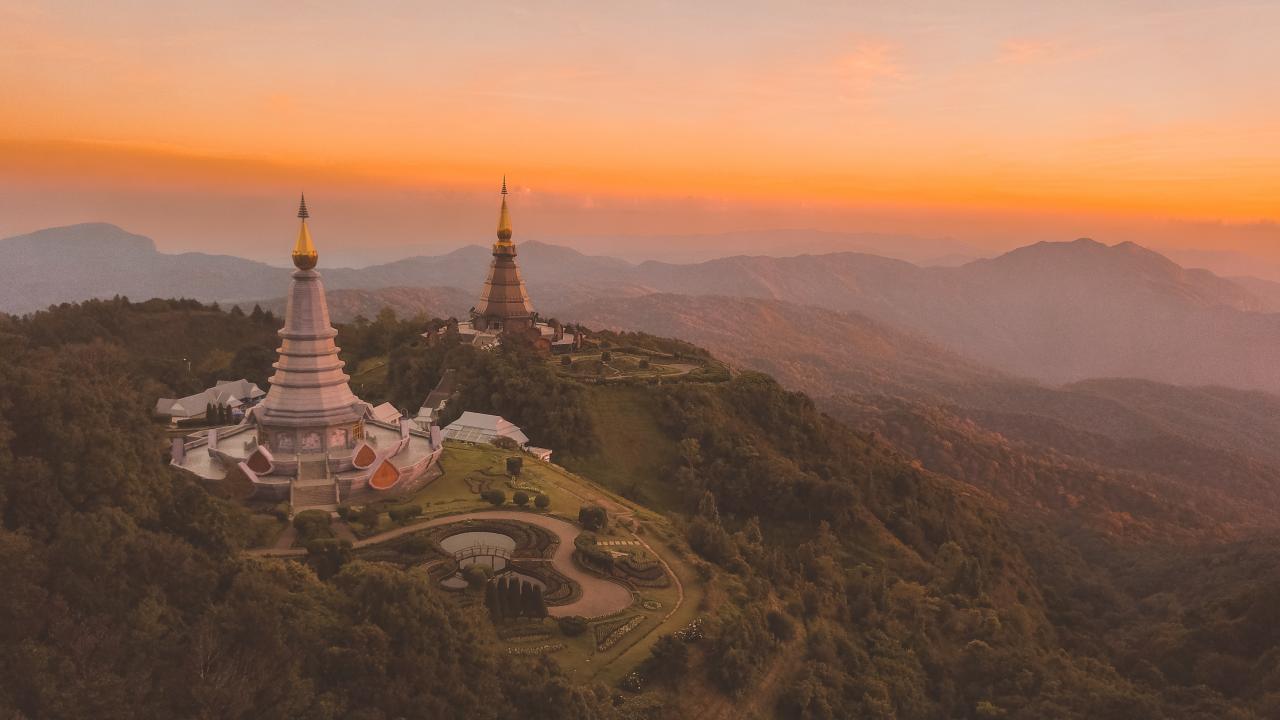 Becoming a Heart-Centered Leader
February 9-11, 2023 • Chiang Mai, Thailand

Join Peggy Dulany and leading philanthropists for this special gathering, hosted by Synergos network members Mark Chen and Yangjin Lamu, at their retreat center in Chiang Mai. This event is designed to enable participants to approach their lives and social engagement in the world with greater joy and clarity. Participants will learn how to apply the Synergos Bridging Leadership approach, opening a space to become more self-aware, develop and enhance the capacity to think systemically, and facilitate and take part in inclusive partnerships.
In the course of the program we plan to:
Discuss how we, as leaders in philanthropy, are bringing inner work to outer action and the impact this creates for change.
Apply the Synergos bridging leadership approach to deepen our understanding of the divides that exist within the social issues we are passionate about.
Become more skilled in bridging and building trust and applying systems thinking in our work.
Engage in inner work through contemplative and reflective practices including mindfulness, yoga, chanting, reflective walks in nature.
Look at philanthropy through the lens of Asian philosophical traditions.
Meet bridging leaders from the region. 
Hike the Monk's Trail to Wat Pha Lat temple and spend reflection time in nature at Op Khan National Park. 
Program Timing
Wednesday, February 8
Participant arrivals in afternoon/evening
Thursday, February 9
Welcome to Chiang Mai: setting intentions & introductions
Philanthropy and leadership from the perspective of Asian traditions
Deepening our understanding of the divides that exist within the social issues we are passionate about. What are they and what kind of bridging is possible?
Peer learning, inner work exercises
Hike the Monk's Trail to Wat Pha Lat
Friday, February 10
Bridging Leadership in Action
Site visit to community project
Building our bridging skills
Saturday, February 11
Reflection time in nature at Op Khan National Park
Applying bridging leadership in our own work
Peer consulting sessions, supporting each other for impact
Celebratory Closing
Sunday, February 12
Breakfast & Morning departures
Registration Fee
US$1300 for GPC Member participation
US$2600 for Guest participation
Pricing includes accommodation (Weds-Sat), all meals and program activities. Full program participation is required.
RSVP by January 13, 2023. For more information or to contribute to the program, please contact Melissa Durda, mdurda@synergos.org.
Our Hosts
Yangjin Lamu and Mark Yuting Chen are veteran Buddhist practitioners with over 30 years of meditation experience and learnings from various traditions. In order to consolidate a set of methods for modern day practitioners, the couple sifted through a vast body of meditation theories and methods from the past hundreds of years and developed Consciousness and Zen of Yangjinma.
Since 2013, Yangjin and Mark have spoken on various occasions and offered almost 100 training programs across Taipei, New Taipei City, Beijing, Shanghai, Ningbo, Guangzhou, Kunming, Zhengzhou, Chengdu, Thailand, Bhutan, Nanning, Silicon Valley, San Francisco and Atlanta. Together, they've helped tens of thousands of students address life issues and troubled emotions, improve their overall well-being, family relationships, and quality of life.