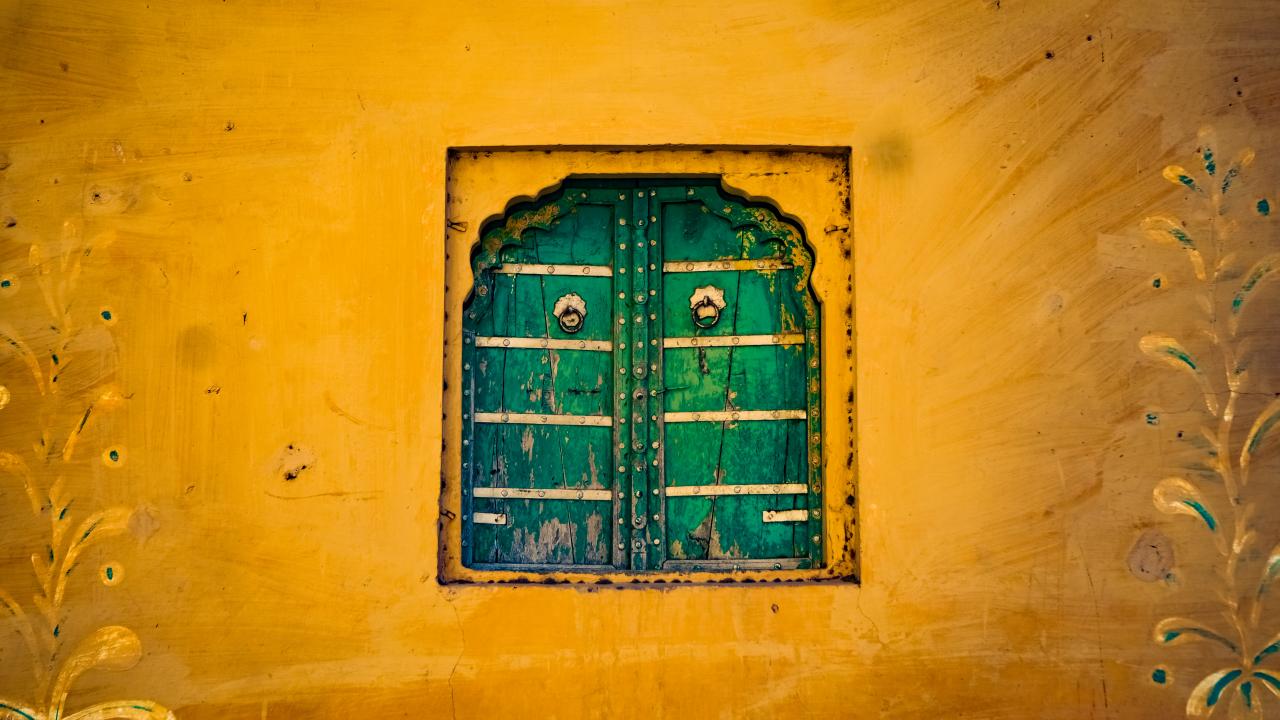 Synergos Network Visit To India 
January 30 - February 3 • India
Join Peggy Dulany as she leads GPC and network members on a journey to India. Alongside fellow GPC members, Synergos Senior Fellows, and other thought leaders in business, government, and civil society, we'll explore the region's emerging philanthropic sector, the intersection of spirituality & sustainability, inner work to outer action and bridging leadership. This trip will give you inspiration and connections to strengthen your ability to contribute to impactful action in the world.
January 30, Mumbai
We will begin our week in Mumbai, with a lunch hosted by GPC member Aditi Kothari. Aditi Kothari and The Wildlife Conservation Trust will share background on the family's choice of conservation work and their perspective on this work as philanthropists.
Spirit of Giving: GPC conversation & dinner in Mumbai with Peggy Dulany, Radhanath Swami, and Ajay Piramal. Participants will come together to examine the spirit of giving, how they are bringing inner work to outer action and the impact this creates for change.
January 31, Wada
Travelling 90km outside Mumbai will bring us to Govardhan Eco-Village, a replica of one of the holiest villages in India, to see on-the-ground projects highlighting sustainable living (organic farming, livestock development, indigenous seed conservation). We will examine our symbiotic relationship with nature, climate & sustainable food systems. At the village, we'll take a guided tour of this role model eco-community, learning about their social impact projects, all executed with the least possible negative impact on the natural environment through intentional, physical design and resident behaviour choices.
Grassroots' leaders accompanying the group from Brazil, Egypt, Lebanon, Nigeria and Zimbabwe, will share their experience and expertise of leading food system transformation in their home countries and the challenges they faced. The group will collectively participate in this opportunity to stimulate conversations for identifying the needed shifts in the food system.
February 1, Mumbai
The morning will be spent at the eco-village with a chosen mindfulness practice. Followed by a debrief and reflection session. Together we will deep dive into our own takeaways and observations and share what new commitments and ideas we are taking home with us.
Bridging Leadership through Globalising Compassion: We will spend the evening of our return to Mumbai with Kailash Satyarthi, Nobel Peace Laureate and Peggy Dulany, engaging in a discussion on serving with love and compassion as bridging leaders. Understand what it takes to be the kind of leader who can convene diverse people. Explore this ability to bridge across divides and how it is a prerequisite for bringing people into trusting collaborations together.​
February 2, Mumbai
A Morning with the Next Generation: We will spend the morning engaging the next generation and gain insight into what motivates Indian philanthropists, especially the next generation, and their thoughts on the future of strategic philanthropy in India. We will listen to Peggy's story, and those of peers globally. We will share lessons learnt from previous next gen programming illustrating how the next gen can think differently in other parts of the world. We will discuss what resonates with those attendings own story and family's journey in philanthropy. We will, with our global network, forge connections with peers elsewhere who can support these experiences in North America, Latin America, Europe, and Asia. 
February 3, Bangalore
A Day in Bangalore: Exploring Systems Thinking in India & Why It Is So Important
Nithin and Nikhil Kamath, Rain Matter Foundation, over breakfast will share with funders their work and focus on the regenerative agriculture/climate space. Their commitment of $100m to focus on Climate change at the intersection of livelihoods, afforestation, environmental conservation, and rejuvenation. What they are doing differently and why. Private tour of the exhibit Visible-Invisible, by Abishek Poddar, the force behind the Museum of Art & Photography (MAP)
Roundtable - Gender & Societal Thinking: Rohini Nilekani will be our host at a lunch roundtable focusing on an area of philanthropy through which they seek to transform harmful social gender norms. Discussing how they create awareness, policies, and innovations to accelerate critical pathways to gender equality and equity to create a tolerant and inclusive society that values individuals over labels.
Building Sustainable Platforms for Change Through Philanthropy: GPC members the Shibulal family invite you to take part in a special evening discussion on philanthropy in India.
February 4, Bangalore
Walking Tour & Breakfast: A walking tour of Bengaluru where we will say our goodbyes and have our final group debrief and reflection session. Together we will dive into our own takeaways and observations and share what new commitments and ideas we are taking home with us.
Members will be provided accommodation in Mumbai and Bangalore. Further details upon confirmation of participation.
Registration Fees
Module 1: Mumbai + Govardhan Eco-Village
GPC Members: US$1600  / Guest Participants: US$3200
Module 2: Mumbai + Govardhan Eco-Village + Bangalore
GPC Members: US$2600  /  Guest Participants: US$5200
Pricing includes program, accommodation, group airport transfers, meals and ground transportation.
Pricing excludes travel visas, travel insurance and all flights, both international and regional. Individual participants will be responsible for arranging these logistics. Synergos will provide recommendations on flights and suggested arrival/departure times.
Please note that the cost of each module reflects your participation in the entire module. Pricing can not be divided should you arrive/depart at alternate times.
RSVP by January 13, 2023. For more information on the program, please contact Natasha Tariq, ntariq@synergos.org.