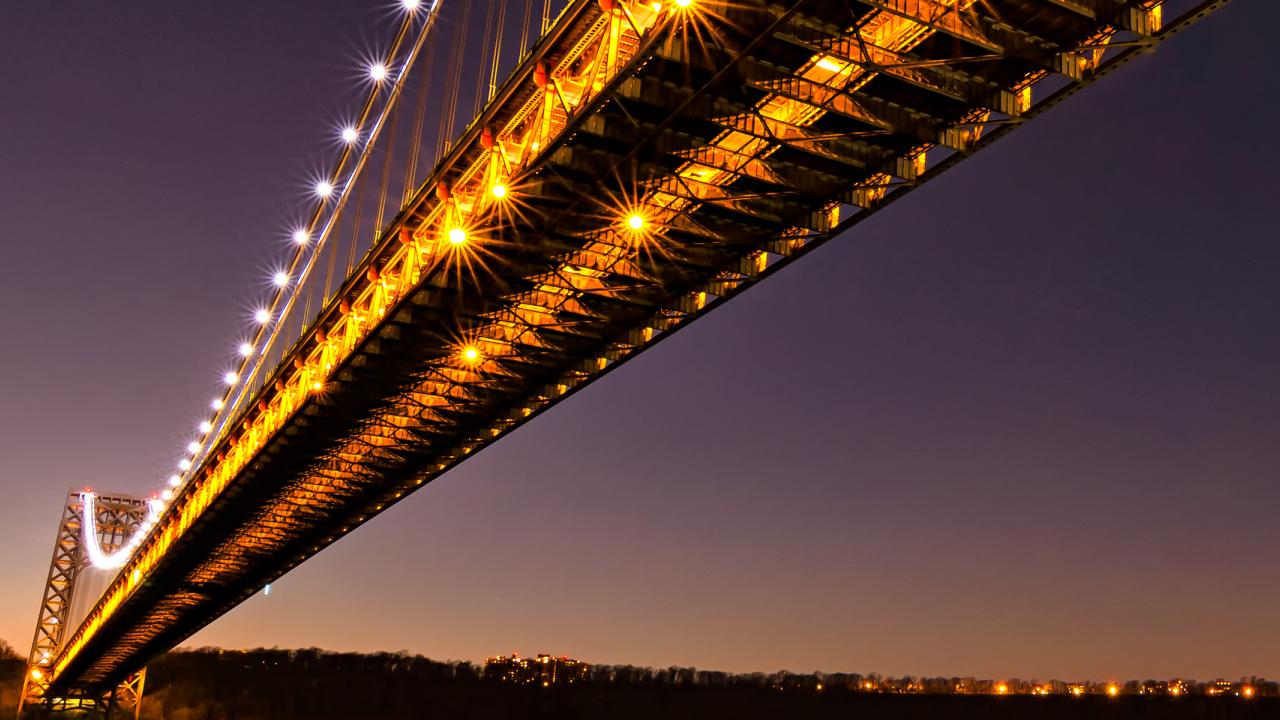 The David Rockefeller
Bridging Leadership Award
May 7, 2019 in New York City

Bridging leadership is the ability to build trust.
More than 300 people from around the world came together for for an evening of sharing ideas and inspiration about building trust and releasing the energy of individuals, communities, and organizations around the world.
We honored:
The Global Sustainability Network for building collaboration to end modern-day slavery and human trafficking as part of delivering on SDG 8: decent work and economic growth
Saru Jayaraman, co-founder of Restaurant Opportunities Centers United, for leadership in mobilizing diverse stakeholders to improve wages and working conditions in America's restaurant industry.
Raza Jafar, Saru Jayaraman, & Peggy Dulany
Global Sustainability Network
Sponsors
Trust Builder: Carlos and Gabriela Rodríguez-Pastor
Champions: Peggy Dulany • Rockefeller Foundation
Leaders: Bloomberg Philanthropies • Charlotte de Mévius • DJM Capital Partners, Inc. • William H. Donner Foundation • Dorian Goldman and Marvin Israelow • Mimi & Peter Haas Fund • Mo Ibrahim • Lunt Family • Adele Simmons • Anonymous
Friends: Murtaza Akbar • Angelica Berrie • Blue Hill • Serge Dumont • Corinne Evens • Gary Ford and Nancy Ebb • Mayra Hernández González • Antonio Madero • Ann and Vincent Mai • Enrique Muñoz • Maeve Rockefeller • Rockefeller Capital Management • Samuel Centre for Social Connectedness • Unilever
Event Committee
Peggy Dulany • Zainab Salbi • Monica Winsor
Table Discussion Topics and Distinguished Faculty
1
Changing the world by changing the lives of women and girls
Susan Blaustein, WomenStrong International
Michaela Walsh
2
Social entrepreneurship
Leah Bradford Francis, Synergos
George Khalaf, Empatico
3
Promoting decent work
4
Trust, social connectedness, and the rights of older people
Bethany Brown, Human Rights Watch
Kim Samuel, Samuel Centre for Social Connectedness
5
What does it take to create a world based on trust?
6
Responding to refugee crises
Alessandro d'Ansembourg 
7
Promoting decent work
Rajiv Joshi, B Team
8
What does it take to create a world based on trust?
Nili Gilbert, Matarin Capital
9
What does it take to create a world based on trust?
Henri van Eeghen, Synergos
10
Media for social impact
Mallika Dutt, Project Interconnectedness
11
Promoting decent work
12
Responding to refugee crises
Melissa Powell, UN Global Compact
13
Impact investing
Casey Clark, Rockefeller Capital Management
14
Impact investing
Mathew Bishop, Rockefeller Foundation
Donna Katzin, Shared Interest
15
Media for social impact
Molly Bingham, ORB Media
16
Philanthropy, inner work, and personal growth
Michael Lunt
17
Growing our capacity as bridging leaders
Len le Roux, Synergos
18
Growing our capacity as bridging leaders
Andrew Hudson, Crisis Action
19
Growing our capacity as bridging leaders
John Heller, Little Sun
20
Growing our capacity as bridging leaders
Ruma Bose, Humanitarian Ventures
22
Philanthropy, inner work, and personal growth
Anne Bahr Thompson, Synergos
23
Philanthropy, inner work, and personal growth
Alexander Grashow, Good Wolf Group
24
Climate change
Meredith Block, Rockefeller Capital Management
25
Climate change
Bob Dandrew, New World Foundation
27
Promoting decent work
28    
Innovations in individual and family philanthropy
Katarina Czarniak, Synergos
29
Ending human trafficking and modern-day slavery
Kevin Hyland, Global Sustanability Network
30
Promoting decent work
Erin Rossitto, ROC United