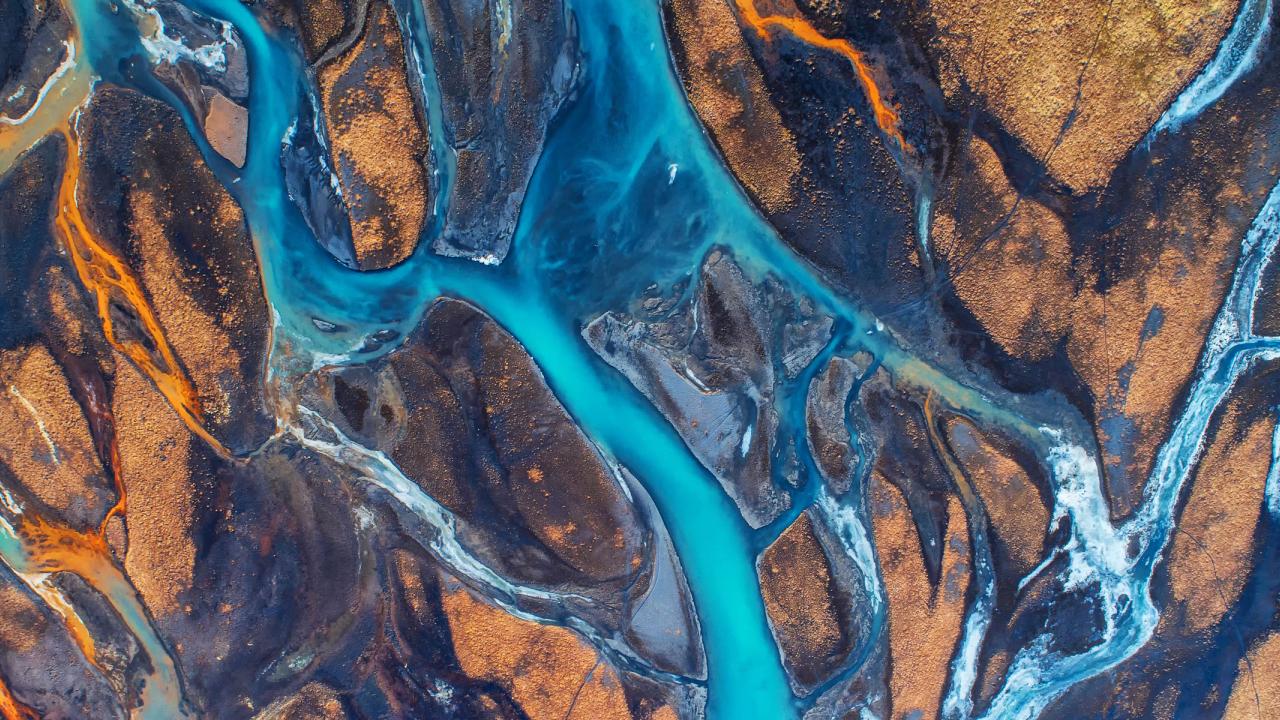 Bridging Leadership
Voices
A project to advance understanding of the kind of leadership needed to create a more just, equitable, peaceful, and regenerative world. A world built on trust.

Bridging leadership is a form of leadership that builds trust and collaboration to solve complex social and development problems.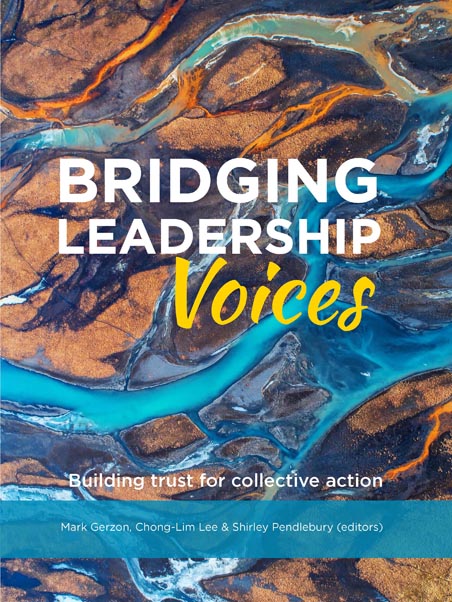 There is increasing recognition that the complexities of our world demand a collective, inclusive response - one grounded in leaders' personal purpose and their connection to shared purpose. Yesterday's leadership paradigms are insufficient in the face of today's challenges. A growing global community is navigating this change, by working across barriers, amplifying knowledge, and engaging with those - often the most marginalized - whose lives are most directly affected by social problems. They are facilitating the emergence of shared solutions with distributed power.
The Bridging Leadership Voices project assembles a unique chorus of voices of twenty-three practitioners from fourteen countries in Africa, Asia, Europe, and the Americas who are innovating on a wide range of issues including corporate sustainability, philanthropy, agriculture, youth development, and more.
These voices are shared in a book, Bridging Leadership Voices: Building trust for collective action, and through a growing series of podcast episodes.
Project Contributors
Victor Adejoh - Country Director, Nigeria, Synergos (Nigeria)
Adewale Ajadi - Chairperson, Ethnocopia Limited (Nigeria)
Marilia Bezerra - Chief Program Officer, IKEA Foundation (United States of America/Brazil)
Claudia Cisneros - President and Visionary, Digisalud (Venezuela)
Peggy Dulany - Founder and Chairperson of the Board, Synergos (United States of America)
Hisham El Rouby - Regional Director, Arab World, Synergos (Egypt)
Marina Feffer - Co-Founder, Generation Pledge (Brazil)
Neville Gabriel - Chief Executive Officer, The Other Foundation (South Africa)
Ernesto Garilao - Chairperson, Zuellig Family Foundation (The Philippines)
Emanuel Garza Fishburn - President, Universidad Carolina (Mexico)
Mark Gerzon - President, Mediators Foundation (United States of America)
Nili Gilbert - Chair of Investment Committee, David Rockefeller Fund (United States of America)
Esha Husain - Project Lead, Bangladesh, Synergos (Bangladesh)
Margaret Jacobsohn - Co-Founder, Integrated Rural Development and Nature Conservation (Namibia)
Len le Roux - Managing Director, Synergos (Namibia)
Chong-Lim Lee - Senior Director, Global Programs, Synergos (United States of America)
Joyce Malombe - Interim Program Director, Wellspring Philanthropic Fund and Senior Fellow, Synergos (United States of America/Kenya)
Marlene Ogawa - Country Director, South Africa, Synergos (South Africa)
Shirley Pendlebury - Professor Emerita, School of Education, University of Cape Town (South Africa)
Kgotso Schoeman - Chief Executive Officer, Kagiso Capital (South Africa)
Bambi Semroc - Senior Vice President, Center for Sustainable Lands and Waters, Conservation International (United States of America)
Olavo Setubal - Global Philanthropies Circle (GPC), Collective Action Amazon Group (Brazil)
Manish Srivastava - Co-Director, Social Presencing Theatre & Core Faculty, Presencing Institute (India)
Gretchen K. Steidle - Founder and President, Global Grassroots and Circles for Conscious Change, LLC (United States of America)
Abera Tola Gada - Regional Director, Ethiopia, Synergos (Ethiopia)
Kristine Tompkins - Co-Founder and President, Tomkins Conservation (United States of America)
Bruno Vercken - Employee Representative and Union Leader, Danone; formerly Global Head of Health Safety and Working Conditions, Danone (France)
About the Project Editors
Mark Gerzon is president of the Mediators Foundation in the USA. He is a one of the key architects of the field of global leadership, an experienced mediator in high-conflict zones, and a best-selling author. His books include Leading Through Conflict (2006) and The Reunited States of America: How We Can Bridge the Partisan Divide (2016).
Chong-Lim Lee is Director, Programs at Synergos, where she has helped establish and grow in-country programs building the trust and collaboration necessary for lasting progress on pressing, complex challenges.
Shirley Pendlebury is professor emerita in the School of Education at the University of Cape Town (UCT). She is a former-director of the university's Children's Institute, a cross-disciplinary research and advocacy group, and a fellow of the Leadership and Innovation Network for the Children's sector (LINC) in South Africa.
Praise for Bridging Leadership Voices: Building trust for collective action
Thank you, Synergos, this is an inspiring and accessible guide to bridging leadership, told through rich heartfelt personal stories. A must read for all practitioners wishing to learn and understand the balance of heart, head, and action required to be a bridging leader.
--Surita Sandosham, President and CEO, Heifer International
Three things I find most fascinating in this book. First, bridging leadership is a framework that responds to the complex challenges of our time. The era - if there was ever one - of a few uniquely talented "lone-rangers" capable of solving all organisational and societal challenges through their individual genius is gone. The challenges we are confronting have little or no respect for individual hero leaders. Collective leadership and working across boundaries are the leadership capability of our time. This leads me to the second fascination. Bridging leadership begins from within oneself. I cannot be an effective bridging leader unless I am committed to life-long development of my inner faculties: openness of mind, compassion and courage, among others. Third, I am fascinated by how bridging leadership, as a framework, is made alive and learnable through the different captivating and real life application stories found in this book. Finally, although the book consists of contributions from different authors and practitioners, the lucidity with which it is written, the flow and weaving of the stories give the experience of reading one story - how bridging leadership works.
--Martin Kalungu-Banda, Senior Faculty, Presencing Institute; Visiting Fellow, University of Oxford, Saïd Business School; author of Leading like Madiba: Leadership Lessons from Nelson Mandela