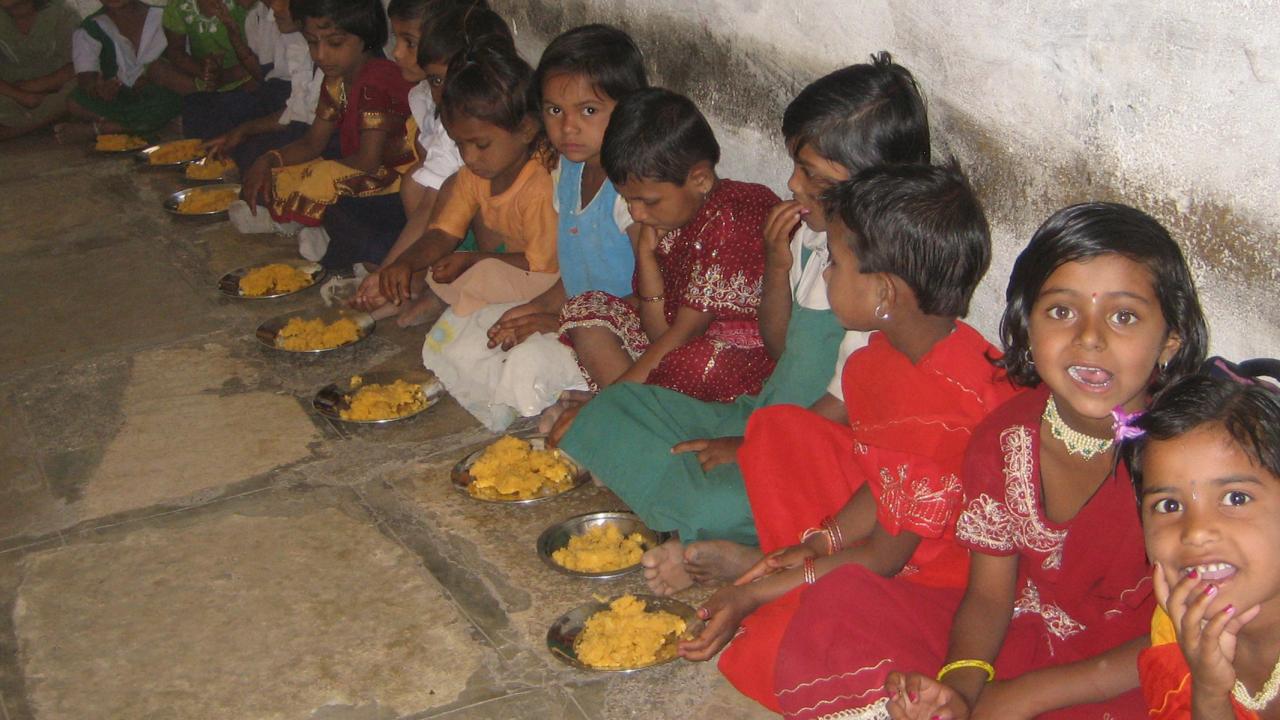 Good nutrition is foundational to individual, national, and global development.
Synergos improves nutrition, particularly among children, by promoting collaboration and trust among government and international agencies, businesses, NGOs, and communities.
The Challenge
Eighty percent of the world's 165 million stunted children live in just 14 countries, primarily located in sub-Saharan Africa and South Asia. Poor and marginalized people, as well as women and children, are disproportionately affected by malnutrition and its underlying causes.
While a great deal is known about improving nutrition at the individual level, creating sustainable and scalable interventions is more difficult. Too many nutrition initiatives operate in siloes, disconnected not only from each other but also from efforts to improve other aspects of community and national wellbeing. Greater collaboration, particularly by the private sector, and leadership are needed.
What We Do
Synergos brings together diverse actors – including not only government institutions in health and nutrition, but those with other mandates such as, businesses, NGOs, and community groups – to take a systemic approach to nutrition.
An example of our work in this area is the Bhavishya Alliance, a five-year effort in India with the government of Maharashtra state, UNICEF, Indian and international businesses, local nonprofit organizations, and others that contributed to a reduction in stunting among children under two in Maharashtra from 39% to 23% over the time period of the partnership.
We achieved this reduction by helping stakeholder renew their commitments to tackle a long-standing challenge and opening working relationships to better leverage different competencies from each sector and institution. The result was partners aligning with purpose and trust to innovate together to resolve the root-causes of child malnutrition in both rural and urban settings.
In Namibia, we are beginning work on nutrition in the Omaheke region, where regional leadership is prototyping nutrition interventions for improved health of infants and young children in response to an alarmingly high neonatal death rate. This effort builds upon our experience strengthening the country's public health system, and includes efforts to help community health extension workers collaborate with all community stakeholders to design and implement projects that address malnutrition in their region.
In Ethiopia and Nigeria, we incorporate nutrition-sensitive elements into our work to transform agricultural systems in each country. In Ethiopia, this work complements a collaborative cross-ministerial effort, with the support of 11 ministries as well as engagement at the regional and community levels to realize the country's commitment to end child undernutrition by 2030.
Synergos Consulting Services has provided advisory support to food and beverage companies on developing initiatives to reduce malnutrition in countries where they have a presence.