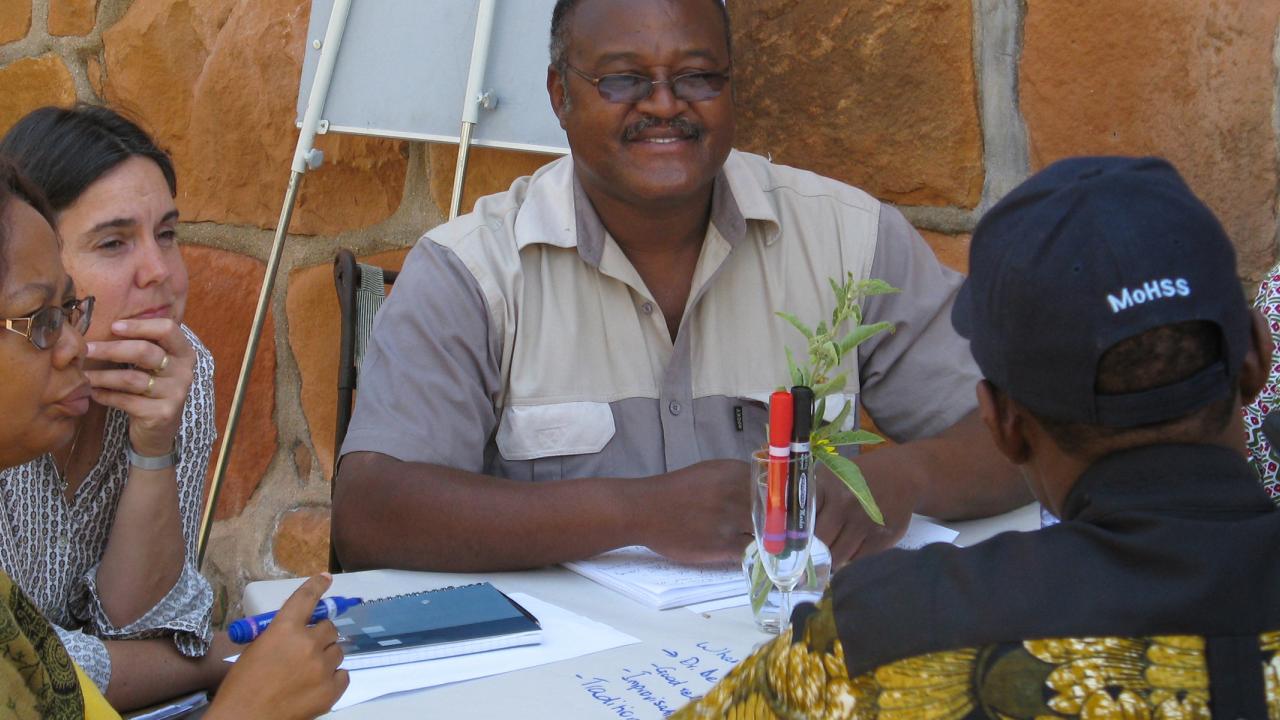 Synergos Consulting Services

Synergos Consulting Services has worked with corporate clients in a range of industries including food & beverage, personal care products, retail, agriculture, pharmaceutical, information technology, media, among others and have also provide support to foundations, philanthropists, and nonprofit organizations.
Example of our recent engagements include:
Ethiopia – Agriculture – Government & Global Foundation
Supporting the Gates Foundation, the Agricultural Transformation Agency (ATA), and the Ministry of Agriculture to strengthen commodity value chains and the institutions required to unlock the country's huge agricultural potential. Synergos has established clusters of farmers to scale best practices with barley, tef, sorghum, wheat, and maize.
Nigeria – Agriculture – Bill & Melinda Gates Foundation
Supporting the Gates Foundation and the Nigerian government to develop the rice and cassava value chains in Kogi and Benue states. Synergos is working to develop state-level agriculture priorities by aligning and engaging key stakeholders, including smallholder farmers, input providers, cooperatives, Banks of Industry, private companies/suppliers, political leaders, and others).
Ethiopia – Supply Chain – Global Food & Beverage Company
Supported a food & beverage company to build a sustainable sourcing model with small-holder farmers in Ethiopia and introduced them to key stakeholders including Ministers of Agriculture, co-operatives, unions, businesses and civil society leaders.
India – Base of the Pyramid Model – Global Snack Company
Supported a food & snack company to develop a Base of the Pyramid model for nutritional products in India and East Africa. Synergos helped the company ground their products in local realities by organizing an intensive learning journey and incubation process to understand the local markets and generate new delivery models.
India – Food – Building a cohesive response to child under-nutrition
Supported Hindustan Unilever to establish a unique multi-stakeholder partnership across public, non-profit and private sectors in India to develop a cohesive response to child under-nutrition.
Africa – Financial services and capacity-building – Redefining corporate social engagement strategy
Defined the new Africa-wide engagement strategy for a major US financial services corporation, with a focus on capacity-building. The effort involved the design of education and fellowship programs, stakeholder convenings, and partnership brokering.
Pan-African – Agriculture – Enhancing the social impact of a seed manufacturer's agricultural development strategy
Helped a leading supplier of seeds build sustainability into its business practices, think strategically about its social impact in Africa, and access the best thinking of diverse stakeholders by convening and facilitating dialogues.
South Africa, Mexico, India – Food / Philanthropic Strategy
Supported a major US food company to identify a philanthropic strategy and to identify partners in Mexico, India and South Africa to enhance their social impact on local communities.
Global – Hygiene and Sanitation – Building a partnership strategy
Supported a corporate foundation to build a partnership approach and identify key co-funding partners to support their work in hygiene and sanitation around the world.
Global eCommerce Company – Corporate Philanthropy
Synergos helped a leading e-commerce company revise their approach to international philanthropy in a way that leverages the strength of their business and channels the interest of staff.